Home
/
Caring for long hair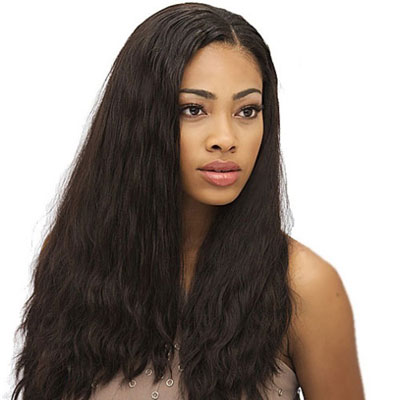 Many women love to sport long and healthy hair. No wonder almost every woman who can afford it, goes for the very costly Brazilian and Peruvian weaves, among others.
For my sisters who think they can never have long natural hair; I want to assure you that you can actually get there. The number one secret to this success is developing a cordial relationship between you and your hairdresser (a professional).
Here are some useful tips to achieve this success:
Tender loving care: If your hair is damaged, there is no way you would ever have them long. Damaged hair is the leading obstacle to growing healthy and long hair.
Interestingly, most damages are self-inflicted. Always handle your hair with care, especially when it is wet. In such a case, detangle it first with your fingers before using a wide-toothed comb. As much as possible, avoid metallic or rough elastic combs. If you love using heat to style your hair, apply leave-in treatment then ensure the heat is moderate.
Right help: A professional hairdresser who understands your hair will ensure you successfully grow and maintain long hair.
Get a hairdresser who respects your wishes and will walk you through the journey; one who listens to you, is interested and has a plan for your hair.
When you need a trim of the dead ends, ensure he/she trims your hair gently and the length that you agree with.
Your hairdresser should not use hair cutting techniques like slide-cutting or using a razor that can damage your hair cuticles, thus stunting its growth.
Right product: Long hair being older and more porous has special needs. Use a shampoo that is gentle and devoid of too much conditioner, which prevents proper cleaning. Apart from normal conditioners, treat your hair with protein treatments and moisturising conditioners.
These will detangle your hair gently and smooth the cuticle. To eventually find the right product for your hair, you may need to experiment with a variety.
Healthy you: The look of your hair reflects your overall health — eating the right food and a good exercise regimen. Whenever you brush your dry hair, start at the roots to give your scalp a boost.
Explore with it: Long hair is more versatile than short hair since it offers many different looks. With your stylist, learn the different looks and enjoy it.
Photo: besthairstylesforblackwomen.blogspot.com
Related Topics