Lolita Bunde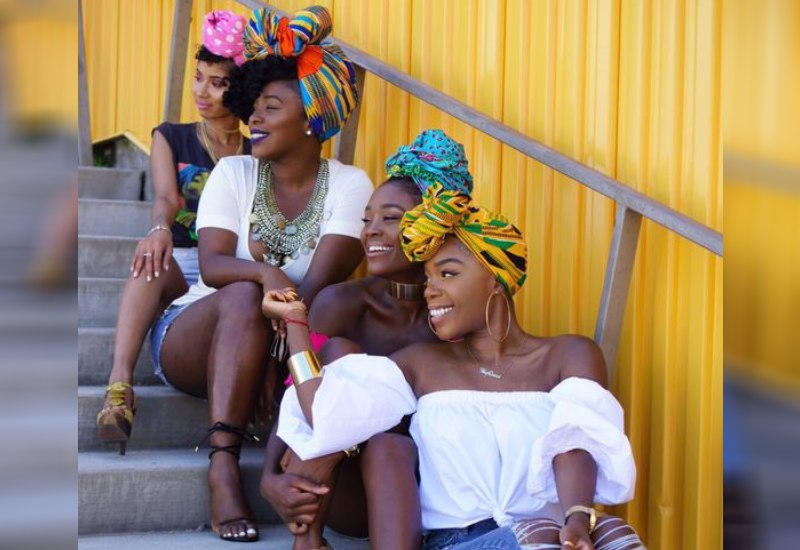 There is nothing more sassy and African than adding an Ankara piece to your outfit. In most cases, after putting together a dress, skirt or trouser outfit depending on what you use your Ankara fabric for, there is always that small piece that remains after the outfit is done that you have no idea what to do with. You will find yourself simply leaving it at your tailors shop. Well that stops now. After you sew a new outfit with your Ankara fabric, use the remainder of the material as a headscarf. You don't have to exactly style your headscarves with their twin outfit materials all the time.
Here are some outfit ideas you can try to style your Ankara scarves with and nail it: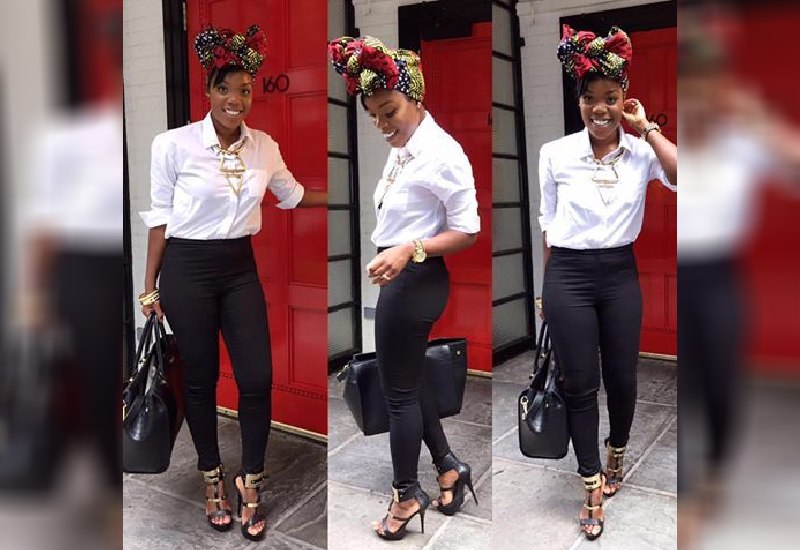 White shirt and denim outfits
There is no sassier outfit than a white shirt paired with anything denim. To crown this amazing look you can match it with an Ankara scarf and immediately take your outfit from basic to chic. There are no rules when it comes to adding your Ankara scarf to this outfit.
Whether you go for a denim skirt, short or trouser you are sure to look amazing with a properly wrapped headscarf. Add some accessory and go slay.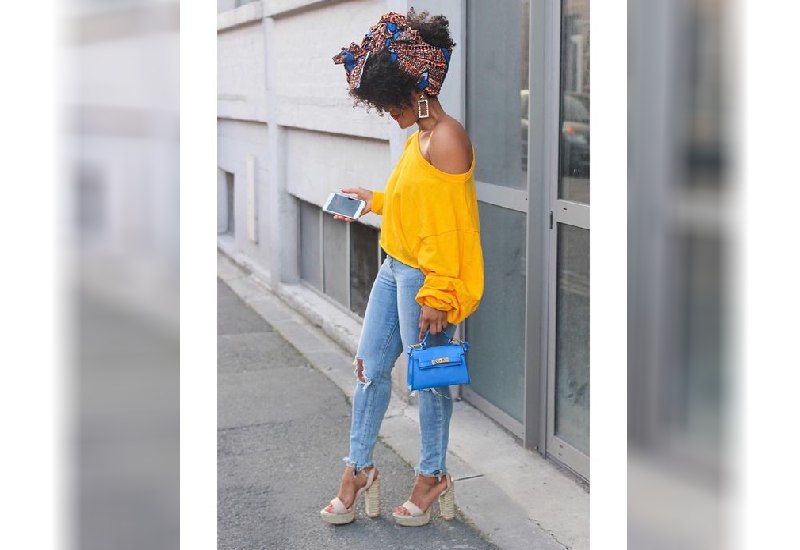 T-shirt outfit combos
T-shirts are currently trending and everyone seems to be crazy about this look. Although T-shirts have been here a long time, who could predict their fashion reign would be now? If you haven't joined the bandwagon yet, you are missing out. T-shirt outfits are effortless and the end result will wow you.
READ MORE
Match your T-shirt with denim bottoms or skirts with different fabrics like leather, chiffon or cotton and top it off with an Ankara headscarf. If the look still isn't satisfactory, throw on a blazer or jacket to complete your look.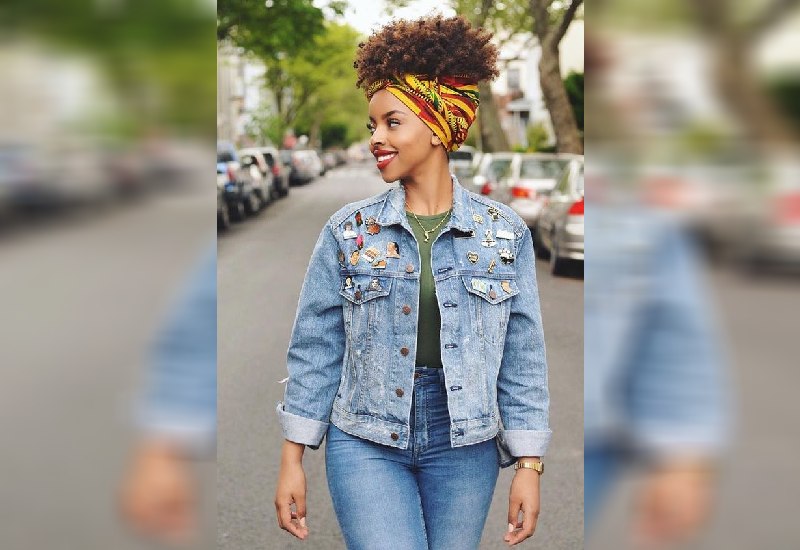 Maxi outfits
This is for those days you don't feel like putting on trousers but still want to look chic. I don't know what it is with maxis that will leave you feeling girly all day. The thing about maxis is that you can accessorize or go with a plain look and still look fly. As per the norm, add your Ankara scarf, properly wrapped to give it a clean finish.
Although if you want this outfit to work perfectly, you need to ensure your colour scheme is uniform and that the maxi you go for does not have motifs that will clash with that of the Ankara.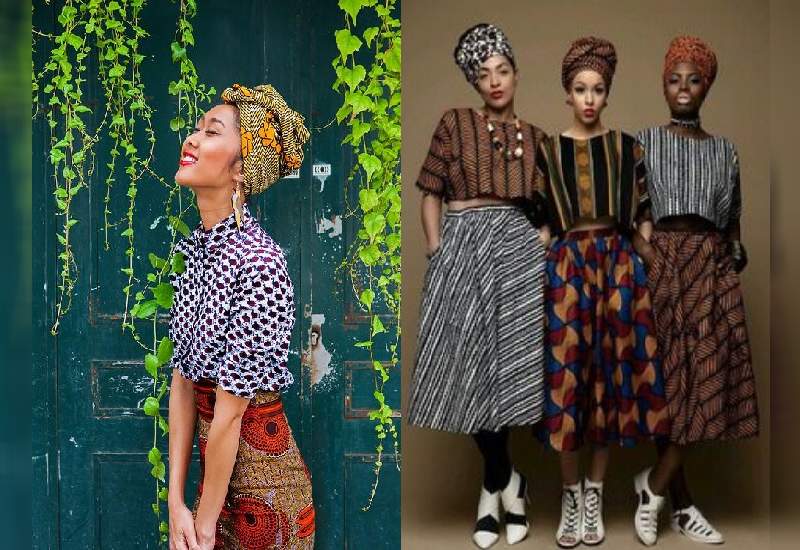 Print on print outfits
Sometimes when you need your Ankara styles to work, you can go all the way by mixing different prints and patterns. This look is very bold and if you love more subtle looks, probably this look isn't for you. However if you want to explore, the key thing to remember before trying out these outfits is to match the colour scheme.
The prints and patterns can be different but the colour scheme should be uniform for your outfit to have a clean finish. If you match your outfit without following a uniform colour scheme, your outfit may end up looking tacky instead of sassy.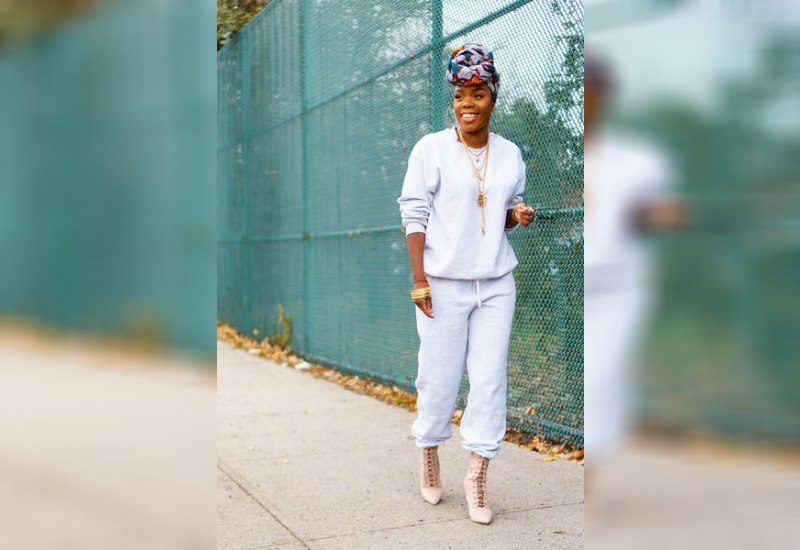 Monochrome looks
Last but not least, monochromes. This is the easiest look you can pull when going for an Ankara headscarf, the colours are minimal not to mention how easy it is to add accessories. Another reason why this look is also easy to pull off is because you can match it which an Ankara scarf of your choice. For this look, you are free to explore, add an accessory here, a jacket there and slay.
Tip: When purchasing Ankara fabric, always go for the more vibrant coloured and mixed motif ones that will make your outfit pop and make you look more vivacious.