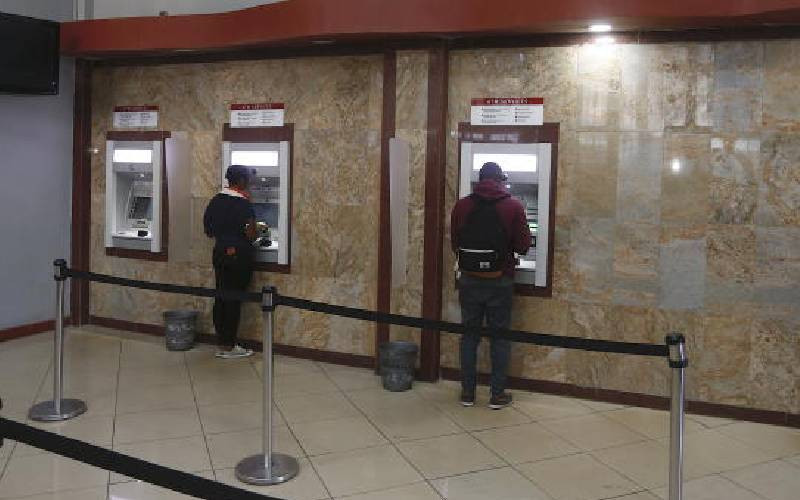 The High Court in Nairobi has barred banks and mobile service providers from effecting money transfer charges.
Justice Mugure Thande ordered that lenders and telcos should wait until January 23 when a case filed by Moses Wafula will be heard.
Mr Wafula is seeking to have telcos and banks barred from re-introducing charges for mobile wallet and bank transactions as directed by the Central Bank of Kenya through a December 6 press release.
Mr Wafula's lawyer, Irine Nafuna, told the court that it would be impossible to recoup fees collected from mobile money subscribers if the court does not intervene.
"If the banks continue riding on this M-Pesa Paybill infrastructure, making money from members of the public and in the event that this honourable court finds this M-Pesa Paybill platform to be in contravention of the Constitution and various statutory provisions, the impact will be higher; more funds from members of the public would have been lost and it may be a lot more difficult to task the banks to refund such funds collected," says Ms Nafuna.
Mobile service providers started charging their customers for transactions with their banks from January 1. This is despite court orders freezing the exercise.
Mr Wafula has sued Safaricom, Central Bank of Kenya, the Attorney General, Communications Authority of Kenya and the Competition Authority of Kenya.
He argues that it is unfair and illegal for Safaricom to charge customers while it acts as a collection agent for banks.
According to him, the charges should be between the banks and Safaricom.
Commercial banks were charging between Sh30 and Sh197 for every transaction before the fees were halted in March 2020 owing to the Covid-19 pandemic. The idea was to contain the spread of the disease through cashless transactions.
Although this was a relief for consumers, the freeze meant banks would lose millions from the electronic transactions.
But the coin has now flipped in the banks' favour, leaving their clients in distress.
Mr Wafula asserts that Safaricom has no power to collect money from consumers on behalf of banks. The case also questions the legality of charges that Safaricom imposes on users using the Paybill option when making payments for various goods and services.
"The first respondent (Safaricom) is acting as an agent in their role of collecting money from consumers (the public) on behalf of the banks and other parties mentioned in the petition and relaying the same to their bank accounts and mobile wallets. I further believe that M-Pesa Paybill services being an outsourced service to the first respondent; the first respondent has no authority to charge members of the public for a service offered to its contracting service recipients including banks."
Mr Wafula argues that traders, institutions and service providers pass the costs of transactions to consumers while they are the ones that have binding contractual agreements and should therefore shoulder the charges.
Related Topics