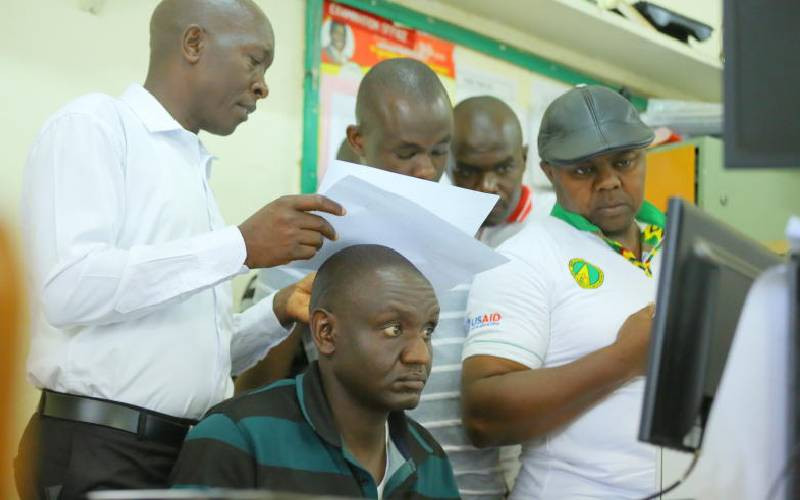 Education Cabinet Secretary Ezekiel Machogu has said learners who don't join universities will have another option to pursue their studies.
He said that there will be adequate slots for all candidates who scored Grade C+ and above in all public and private universities.
Machogu also announced that those who will not get university admissions will be placed in Technical and Vocational Education and Training (TVET) institutions.
There were 1,146 candidates who obtained an overall Grade A in the 2022 KCSE exam compared to 1,138 in 2021.
The number of candidates with minimum university entry qualification of Grade C+ and above increased to 173,345 in 2022 compared to 145,776 in 2021.
Machogu directed the Kenya Universities and Colleges Central Placement Service to move with speed and establish the number of places available in universities, colleges and TVET institutions.
"The placement service should also engage with higher education regulatory bodies like Commission for University Education (CUE) and the Technical and Vocational Education and Training Authority (TVETA) to ensure that all learning institutions are prepared to enrol new students," the CS said.
He said this was in line with the Ministry of Education's goal of providing fair and balanced access to quality and relevant higher education and training and the government's policy of 100 per cent transition.
The chairman for Education Committee in the National Assembly Julius Melly echoed Machogu's sentiments that all students who sat KCSE should have a place to continue their studies despite their grade.
Machogu and Melly spoke during the release of the 2022 KCSE results where 884,263 candidates sat the examination in the country.
"Every learner who will get results today, whether D+ or A, that is a Kenyan who has a place in the society," Melly said.
Melly said it was time the country focused on other areas like TVETs and encourage those who did not perform well that it is not the end of the road.
He said that was the spirit of the new Competency-Based Curriculum.
Related Topics