Home
/
Beauty
7 beauty products you need to replace often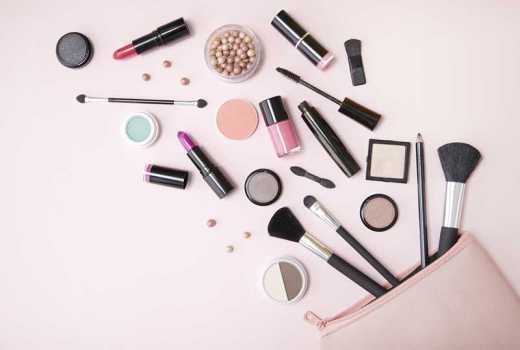 Most of us are guilty of holding on to our skin care and beauty products for too long. Be it because of the price tag, application or just for the sake of it, keeping beauty products for too long can be bad for you. It can lead to spoilage, skin infections, not to mention these products become a hot bed for bacteria. The last thing you need is treating something then covering it up with tons of makeup making it even worse starting a vicious cycle.
Here are 7 beauty products you need to replace often without fail.
Mascara
Ideally, mascara should be changed after every three months. This is so as to avoid contaminating your eyes with bacteria and viruses. According to doctors, anything that is moist and touches wet parts of the body such as the eyes, should last for a shorter period. Lengthening your lashes and having a dramatic look is great but it is definitely not worth losing your eyes over.
Lip balm
You should replace your lip balm every six to twelve months. This is especially necessary if it comes in a pot where you have to dip your finger so as to apply. Avoid sharing lip balm, especially during the cold season.
Toothbrush
Another item you need to replace every three months is your toothbrush. This is so as to ensure that they are in good working order which is critical in maintaining dental hygiene. If the bristles of your brush are no longer straight, they will not clean as well and a replacement is way overdue.
Eye cream
The minute you open and expose your beauty products to air, they immediately begin to break down. This is why you need to replace your eye cream every three months. Every time you dip your finger in the eye cream you expose it to contamination. If you want your eye cream to last longer, buy one that comes with a pump. This lessens the likelihood of contamination.
Application sponges
It is critical that you change your beauty sponges and blenders every three or four months to avoid spreading bacteria all over your face. If the sponge begins to crack or crumble, replace it immediately. Keeping your sponge for too long turns it into a breeding ground for mould. To avoid breakouts, wash and thoroughly dry your sponges after every use.
Acne cream
Keep your acne cream for six months at a time. If your cream seems to have lost its pimple-fighting power, take it as a sign that you need to replace it. Once acne cream passes its expiration date, the active ingredients do not work well.
Liquid eyeliners
You should make sure to replace your liquid eyeliners every three months. This is because they are moist and are applied on a wet area, which is the eyes, and this increases the chances of an infection. When you use the pumping motion as you re-dip your brush, you trap bacteria into the tube where it can stay a while. A pencil eyeliner on the other hand does not need replacing quite as often as it is cleaned each time you sharpen it.
Related Topics