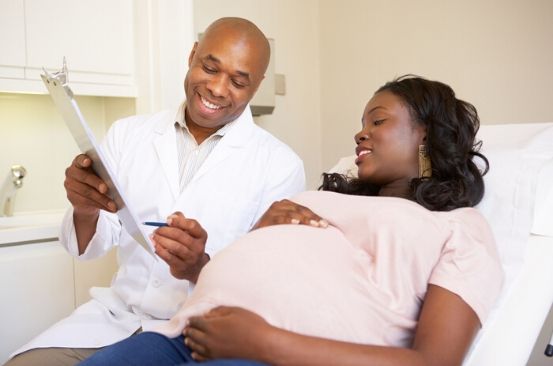 The charges incurred for deliveries in Kenya are still a huge topic of concern. It matters a lot because the care a patient receives during that crucial period makes a huge difference in securing both the mother and child's health.
The cost of healthcare services has caused a shift in the number of couples who are choosing to have babies. Some are now deciding to have children later in life, which comes with its own challenges such as high-risk pregnancies and others prefer to skip on that altogether.
For those women and couples looking into this, here is what you need to know as you prepare for the exciting journey of being a parent.
First and foremost, there are so many factors that affect the cost of birthing in Kenya. Things are different in public versus private hospitals and it also depends on the procedures being done because C-sections or other emergency procedures won't cost the same as normal deliveries. So, you could deliver for free or pay anything between Sh200, 000 or more depending on where you go, how the baby is delivered and if there were any complications.
Private hospital services
This is by far the most expensive delivery you could opt for and literally everyone would love to have access to these facilities if they could. You have extra care and comfort provided for you which include state of the art private accommodation, good service from doctors and nurses, better risk preparedness in case of an emergency and proper postnatal care.
You're offered a wide range of delivery packages where you get certain services for a set price. And in some cases, you're offered some refunds if you're not happy with the service you're receiving.
READ MORE
Another advantage of going this route is, there are lower rates of maternal deaths and child mortality rates because there are skilled doctors at work.
But over the years, there has been a surge on the costs partially because of the high taxes on imported medical equipment. Because of this, patients are often required to top up on their insurance coverage so that all additional bills are catered for.
Many private hospitals now charge between Ksh 45,000 for normal delivery and close to Ksh 200,000 for a C-section procedure. There are so many benefits that come with this but it might dig your pockets a little.
Public hospitals services
Public hospitals were meant to provide good health care for patients who can't afford to deliver in private hospitals. Although it has helped many women deliver healthy babes, they usually don't have a good reputation. To be honest.
Their maternity wings are overcrowded and the conditions are less than deplorable. There are also many cases where doctors and nurses dare to insult patients and an alarming number of women have died due to neglect in some of these hospitals. This has pushed women to stick to private hospitals even if it means being denied a discharge sheet due to unpaid bills.
In rural areas the situation is also wanting and way worse as compared to those public hospitals in Nairobi. Women opt for home deliveries with unskilled traditional midwives or even deliver their babies themselves. They have no access to good maternal care and so many women and babies die in such cases.
In local clinics and public facilities, you can either deliver for free or part with Ksh1000. The prices are more reasonable but it's scary because there's no guarantee that your health will be secured unless you give bribes in some cases or you know someone. The most you can pay in public hospitals in case of an emergency can run up to Ksh 50,000.
Is there a way forward?
The government has been working on maternity care funding to provide quality care for all women. And since funding began, there has been significant improvements.
But they have a long way to go because there are still many hurdles facing these free maternity services. One of them is the hurdle of reaching a pay agreement between overworked health care workers and the government. There are also cases of mismanagement of funds which affects the quality of service and provision of medicine and equipment.
In private hospitals, the government can work on settling better deals when it comes to importation costs for medical equipment and waving off taxes.
For now, maternal care in Kenya is still wanting. But is there hope? Certainly.