Audrey Masitsa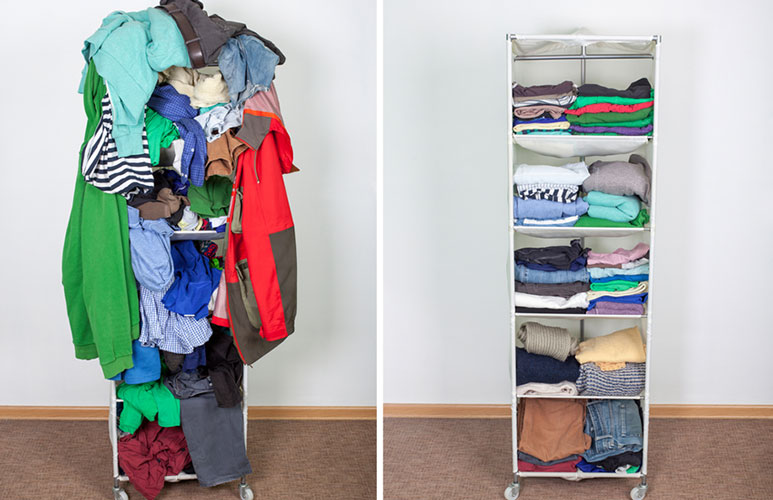 It's a New Year and we all want to live our best lives, getting rid of the baggage from the past year and decade. One of my goals over the last couple of months has been to clear out my space of things that (i) I don't use and (ii) that are cluttering my space. Decluttering became important to me especially after I realised how much anxiety owning so much stuff was causing me. So I took the plunge to get rid of all those things that I had accumulated over the years.
My first stop was my closet. I love clothes, shoes and jewellery like any other girl and since I knew where to find affordable clothes, it quickly became a problem. My closet was overflowing and I had clothes that I hadn't put on for months, sometimes a year, after buying them.
The decluttering began. Below are the steps I followed to ensure that I effectively decluttered my closet. Put on a movie/series or YouTube videos you want to watch and start.
1. Remove everything from your closet and drawers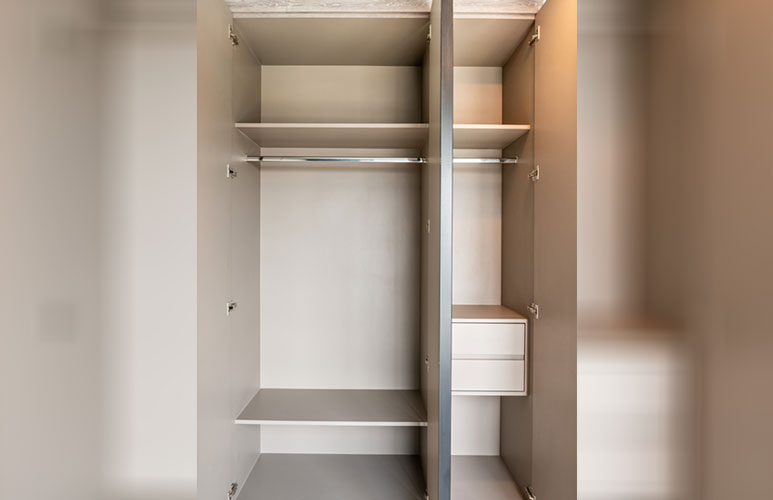 Take out everything that you have either hanged or folded and place them on your bed. This will give you a blank canvas to work with when it comes time to put everything back.
Now that your closet is empty, take the time to clean it. Dust the shelves and hanging rails. If you'd lined them, change the lining. Tighten any loose screws that you might have noticed earlier but hadn't managed to fix.
2. Categorize your clothing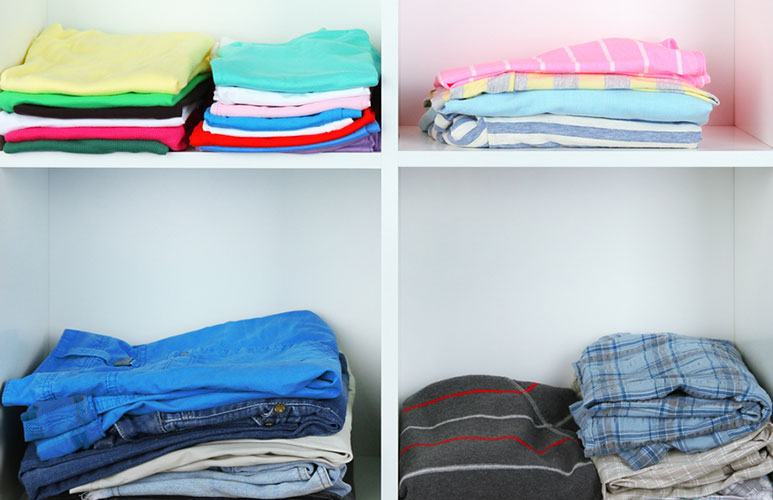 Put dresses together, shirts together, smart trousers together, jeans together, etc. This is the best way to have a clear vision of what you own and it will make it easier to declutter.
3. Go through each item one at a time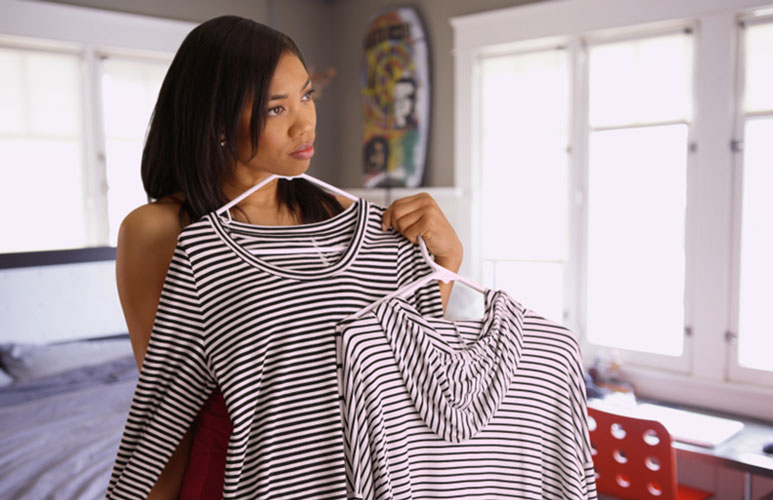 I learned this from Marie Kondo of the Konmari method of decluttering: Ask yourself, 'Does this item bring me joy?' I found that some of the items I bought over the years were bought on a whim or because they were in fashion or it was emotional buying. And when I took the time to think about each item, visualising myself wearing it, they didn't make me happy. Either the fit was off, or I didn't like the colour or fabric. I knew that these were items that had to go.
4. Also consider the following:
Fit: Does it fit your current body? There's no need to keep anything in the hope that it will fit you in the future. Let go of those jeans that you hope to fit into. If and when you do get to your goal size, celebrate by buying yourself a new pair!
Make sure you try on any clothes whose fit you aren't sure of just to be sure that you like the way it makes you look. Get rid of anything unflattering.
Condition: Is the item in good condition or does it need to be repaired? If it's missing buttons or has a ripped seam, and you're sure you love it and will wear it, put it in the to be repaired pile.
If it doesn't fit you well and you love it and are sure you will wear it, put it in the pile to be taken to the tailor and ensure that it actually goes to the tailor.
Get rid of any stained or discoloured clothes. If you really love them and you wear them often, get a replacement.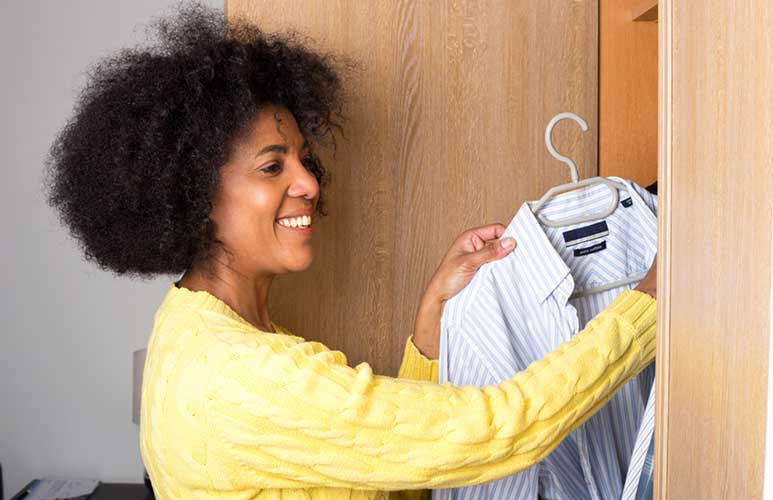 Your aesthetic: What is your personal style? Do you like a more minimalistic style or is your style eclectic? Keep only those clothes that fit your personal style and represent the person you truly are.
Have you ever worn it? Do you have any clothes that you've never worn? Why? Unless you have an event coming up, get rid of clothes that you can't see yourself wearing any time soon. Avoid keeping clothes saying, 'Just in case'. When the occasion arises, it's an opportunity to hit the shops!
Number of items in each category: Do you really need four pairs of light-wash jeans? Or five plain white t-shirts? Avoid having multiples of the same item and trim down.
Closet size: This is one thing that has helped me in keeping my closet in check. Ensure that as you put your clothes back in your closet it isn't bursting at the seams. You should be able to see everything that you own at one go.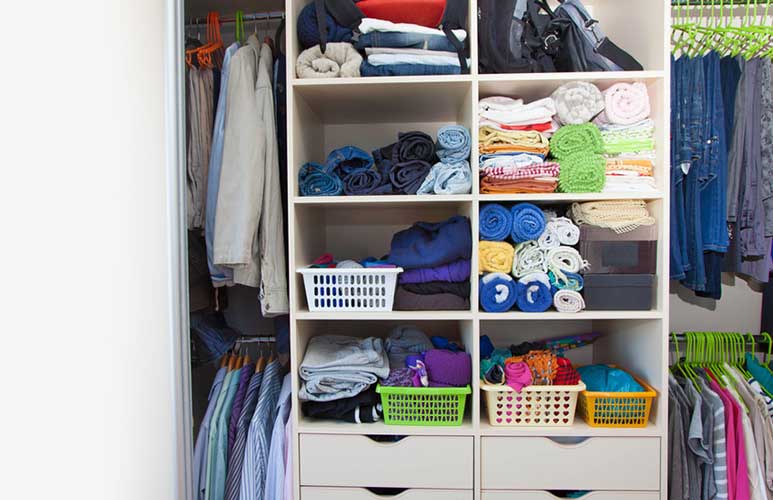 Once you've created piles of clothes that you truly love and see yourself wearing multiple times, put them back in your closet. Separate off-season clothes and put them in storage until the appropriate time to wear them. Remember that if you want to keep your closet in tip top shape, practice the one in, one out rule. Whenever you buy something new, remove one item preferably from the same category.