Eve Woman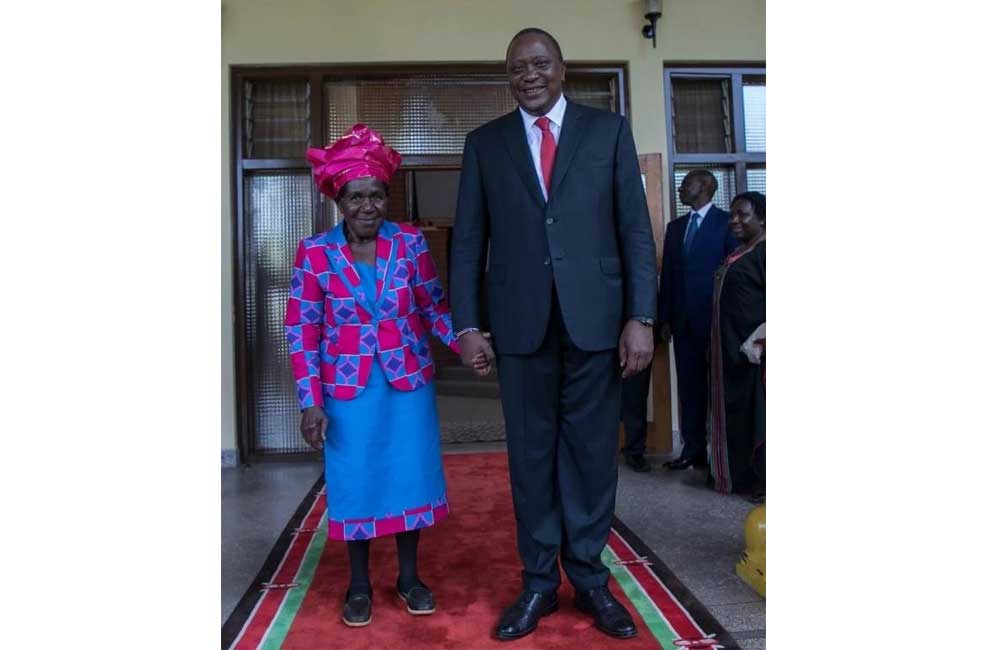 President Uhuru Kenyatta finally reunited with the midwife who helped his mother, Mama Ngina Kenyatta, give birth to him.
ALSO READ: Kenya's Amina Mohamed for WTO top job
The two met at Kakamega State Lodge last Saturday after Mashujaa Day celebrations at Bukhungu Stadium. The midwife had also attended the celebrations.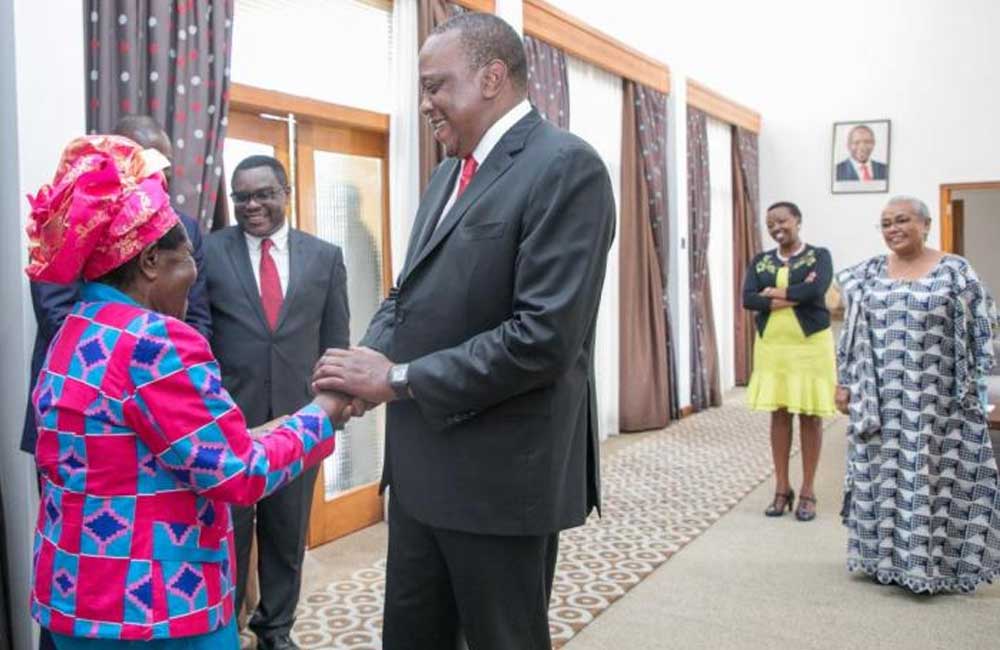 Fredah Shibonje, 79, was the nurse on duty at Aga Khan Hospital on October 26, 1961, when Mzee Jomo Kenyatta, accompanied by former Vice President Jaramogi Oginga Odinga, took Mama Ngina to deliver.
Memories of the day are fresh in Shibonje's mind. Shibonje, a mother of seven children and grandmother to 16, remembers a pregnant woman disembarking from a VIP lift at about 11am. The woman, she says, accompanied by two men, arrived at the maternity wing on the third floor, where she was working.
"I was humbled and at the same time afraid after learning that the woman was the wife of Mzee Kenyatta. That was after I was informed by the hospital management." She said.
Shibonje said she helped Mama Ngina into the delivery room where Kenyatta and Jaramogi discussed politics in low tones. Uhuru was delivered at about 3pm.
"My client delivered a bouncing baby boy. I was overjoyed when I held the baby. I separated him from his mother and did all the required duties to ensure he was safe before returning to his mother to perform the remaining part of the midwifery exercise," Shibonje said.
ALSO READ: KenGen MD Rebecca Miano joins World Bank Group's Advisory Council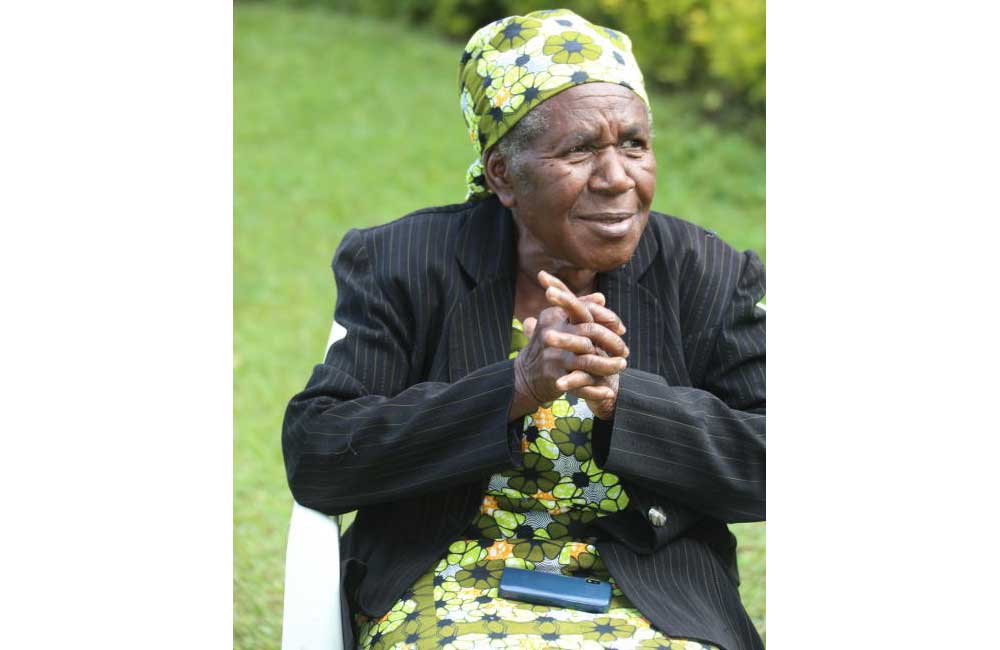 Since then, she has never had a chance to meet the President or any of his close relatives.
"Whenever I see him on television screens, memories of the day I witnessed his birth flood my mind. As a mother, I have been hoping that one day I will get the opportunity to meet him and shake his hand," Shibonje said.
Besides Mama Ngina, the nurse attended to wives of senior politicians such as James Gichuru and John Michuki at the Aga Khan Hospital.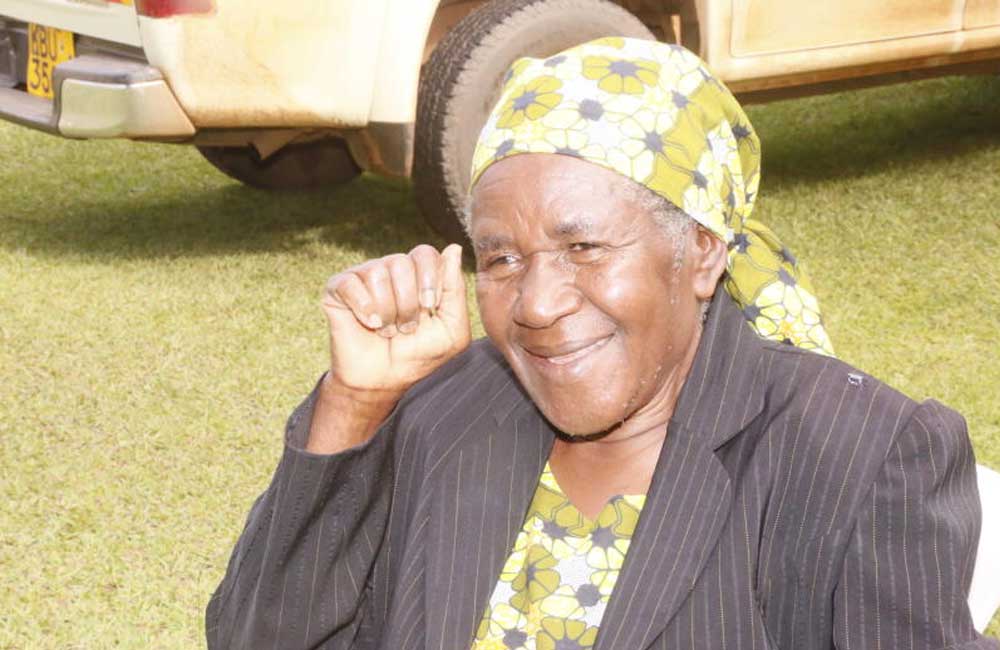 Shibonje was born in 1939 at Ebusikhobo village in Kakamega East sub-county. She attended Musingu Mixed Secondary School.
She graduated with a certificate in midwifery from Pumwani Maternity Training College in 1960 and immediately got a job at Agha Khan Hospital.
ALSO READ: Hon Millie Odhiambo: The best performer in Parliament 2019
She went to Britain for further studies. When she returned in 1970 she was deployed to Kakamega Provincial Hospital, where she worked until her retirement in 1993.
Possibly her inspiration to pursue a nursing was instigated by the death of her aunt who succumbed to complications during delivery.
Maintaining that she did not influence the career paths of her children; three of her daughters have also followed in her footsteps - Ms Florence Siva, a practicing nurse at St Mary's Mission Hospital in Mumias, and Ms Christine Shibonje works at Jaramogi Oginga Odinga Teaching and Referral Hospital in Kisumu while their youngest sibling, Ms Janet Mukoshi, is currently pursuing a PhD in nursing at the University of Nairobi.
Mrs Shibonje, who longed to see 'baby' Uhuru, has had to wait for 57 long years to meet him, now as President