Meet Natalia Vodianova the woman who carried the World Cup trophy ahead of the final match
Entertainment By
Mara Fernandez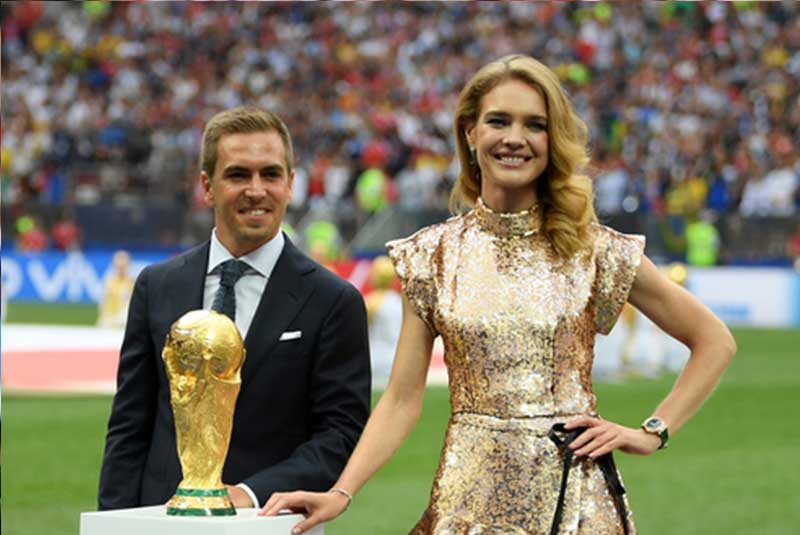 Russian model, Natalia Vodianova, was the person responsible for carrying the trophy ahead of the World Cup's final celebrations. She gracefully carried the trophy to Luzhniki Stadium in Moscow, where the final was played between France and Croatia.
Vodianova also carried the trophy during the opening match on 14th of June.
On Sunday, the model looked radiant, in a shiny gold dress that matched the World Cup's golden shade. The dress she wore was designed by Nicolas Ghesquiere from Louis Vuitton. Her shoes belonged to the same brand while her jewelry was from Chopard.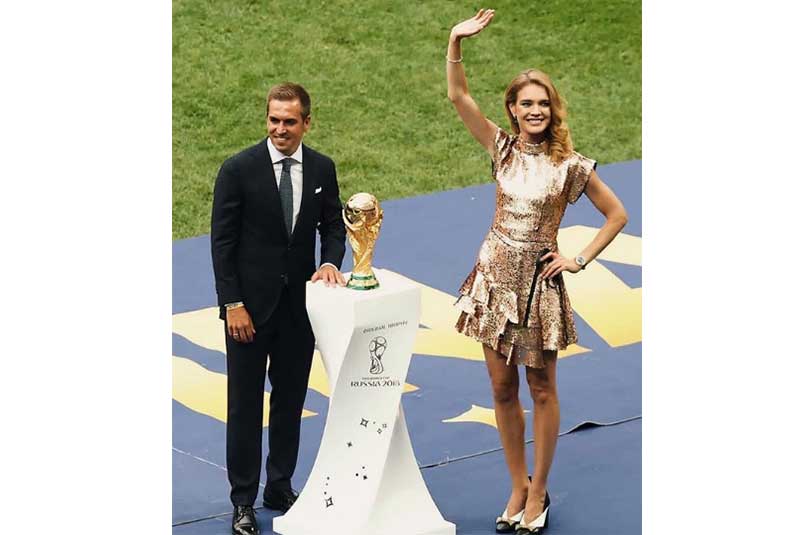 She expressed her joy and honour on her Instagram account: "proud to be at the most electrifying closing game of the championship and bringing the trophy in the stadium for such a historical moment, what a historic game France"
The model also danced a traditional Russian dance in front of the cameras.
She enjoyed the match sitting next to her husband, Antoine Arnaulty, and their children. The half French-Russian family supported The France team and celebrated their victory by sharing a kiss at the end of the match.