Esther Muchene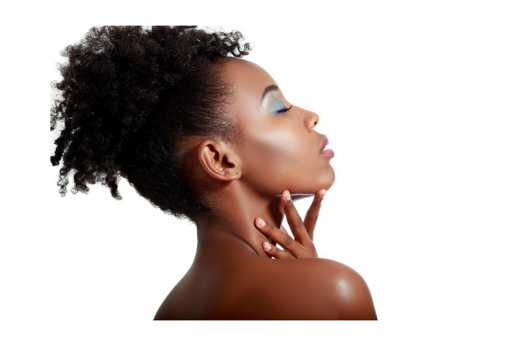 If you thought food was only good for eating, you are about to be amazed at how beneficial it is when you put it in your hair.
For those who are after living natural, this will come as good news. Not only are the foods easily available and affordable, but they actually reap results.
If you want to give your salon visit a break, feel free to hit the pantry for one of these ingredients and you will be on your way to long, luscious and healthy hair.
Here are some ten foods for thought.
Cornstarch or maize flour is a great way to de-grease your hair. If you do not have some dry shampoo, simply sprinkle some cornstarch to your roots. It will sop up all the oils. Make sure to really shake your head so as to remove any excess.
Yoghurt helps boost hair growth. Take a pint of plain yoghurt and massage it into your scalp. It contains lactic acid which will help clear any buildup of dead-skin. Wash it out after 15 minutes.
Mayonnaise is one way to ensure you have soft hair. Massage some mayo into your hair after shampooing and then let it sit in a shower cap for about 20 minutes. Rinse it out for healthier, silkier strands.
An effective way to add shine to your hair is to use avocadoes. Mash an avocado and apply it into your hair from the mid-shaft to the ends. Leave it for 20 minutes then shampoo and condition. You will have a head full of really shiny hair.
Eggs help strengthen your locks as well as add shine. Whip and egg and apply it to dry hair before wrapping it up in a towel. Leave it for 20 minutes and then rinse out with lukewarm water. Avoid hot water as it will cause the egg to cook in your hair.
Tea is a great way to boost the colour of your hair. Brew a cup of tea and leave it to cool. After shampooing your hair, rinse it with the tea. It should give your hair a lustrous dark sheen.
Apple cider vinegar is really effective in removing product build up from your hair. Make sure to have a monthly rinse with ACV so as to remove all residue and increase the volume and shine of your hair. Make sure to rinse it out thoroughly to avoid smelling like a salad.
When looking to deep condition your hair, a mixture of honey and olive oil is the way to go. Take a ¼ cup of olive oil and mix with a ¼ cup of honey. While the honey moisturizes your hair, the olive oil will add shine.
For those with highlights in their hair, you can enhance them with champagne. Simply take your left over bubbly and rinse your highlights with it.
Put an end to awful split ends by nourishing them with some coconut oil. Simply rub some drops of coconut oil into the tips of your hair to counter the split ends.