The combination of fish and cheese is a definite win. This recipe is simple to make yet delicious. The cheese on top infuses with the blended tomatoes and onions and finally forms a gorgeous crust on the fish. Once you dig in the fish, it gives you that feel of crispy on the outside and super moist on the inside. Absolutely scrumptious!
ALSO READ: Easy recipe: Fish cutlets
Ingredients
1 whole large fish
2 tablespoons tamarind sauce
1 teaspoon garlic paste
1 teaspoon cayenne pepper
1 teaspoon turmeric
1 teaspoon salt
ALSO READ: 20-minute meals: Easy fish stew
1 teaspoon black pepper
200g mozzarella cheese
2 medium size tomatoes
3 medium size eggplants (cut into halves)
3 large lime juice
1 large onion
1 tablespoon vegetable of oil1 teaspoon oregano (optional)
ALSO READ: 20-minute meals: Lemon-baked fish fillet
Make shallow cuts across the fish, then marinate the fish with lime juice, 1/2 of the garlic paste, 1/2 of the salt, 1/2 of the black pepper and 1/2 half of the cayenne pepper.
For More of This Stories Subscribe to the Standard Epaper to get a copy of Eve Woman in the Standard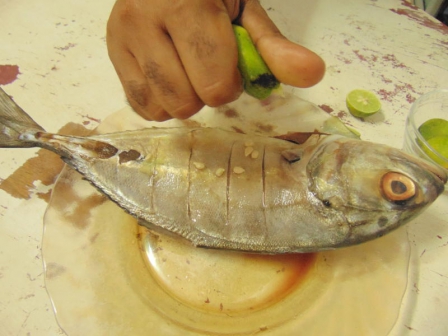 In a hot pan, put in 1 tablespoon of oil, then pan sear the fish on both sides until golden brown, about three minutes each side.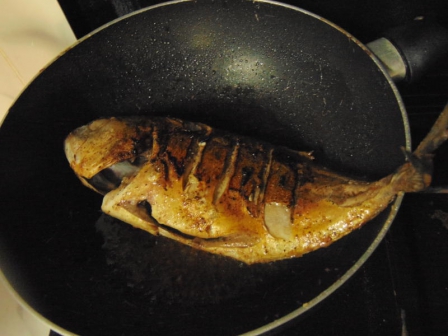 In a blender, put in the tomatoes, onion, turmeric, tamarind sauce and all the remaining spices left from marinating the fish. blend the ingredients into a paste.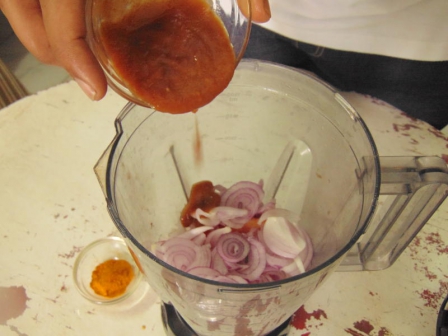 Once you're done, pan sear the fish, put the fish in a baking tray/casserole and arrange the eggplants beside the fish.
Next, pour the blended mixture onto the fish, sprinkle some oregano (optional) and the cheese on top. Bake in the oven at 200 degrees Celsius for 45 minutes.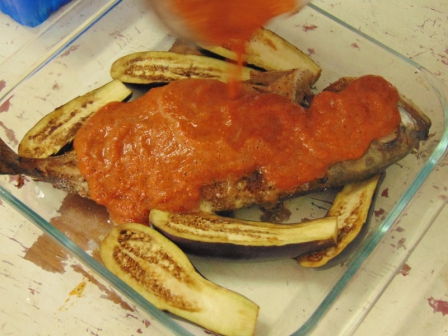 Sprinkle some coriander on top as a garnish and you are ready to serve.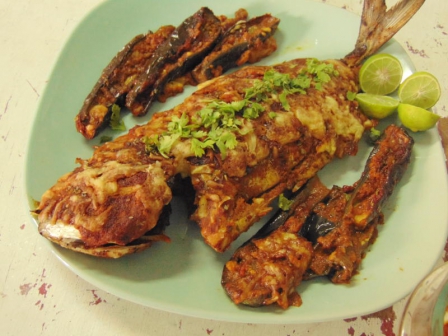 Do not miss out on the latest news. Join the Eve Digital Telegram channel HERE.