How most Kenyans will remember Margaret Kenyatta's first term as Kenya's First Lady
Entertainment By
Wanja Mbuthia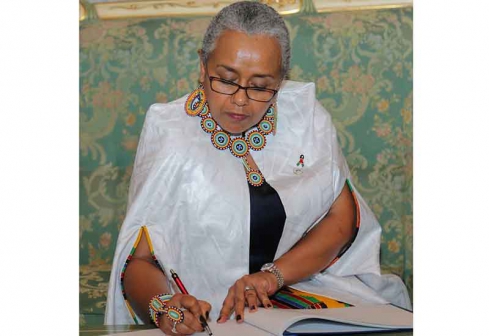 It is another term for President Uhuru Kenyatta. And what other way to minimize the anticipation of the much awaited inauguration ceremony than to reminisce on his previous term?
It has been a journey full of hurdles, a journey that saw the president attract love and hate locally and beyond the border in equal measure.
But as they say, behind every successful man is a woman. In this case, Margaret Kenyatta has been the strong woman behind her husband.
Margaret commands an aura of respect and affection and has warmed the hearts of many Kenyans. The woman, who until Uhuru's election maintained a low key has become a darling to many thanks to most of her charity works. We sampled a few of the most memorable moments of Margaret Kenyatta as the first lady.
Here, take a look:
Beyond zero campaign
This is a campaign that her Excellency First Lady Margaret Kenyatta launched in January 24th 2014 to improve maternal and child health outcomes in the country. The campaign was aimed at reducing maternal deaths. So far we have had three editions of the Beyond zero campaign and it has been a great milestone. In all these editions, the first lady has taken half marathons on a bid to raise funds. These marathon saw her have episodes intense work-outs even in the wee hours in preparation.
The Historic London marathon
In a bid to raise funds for beyond zero campaign, the first lady finished a 42 kilometers race in London. She finished the race in 07:05:28 hours and was received at the finish line by President Uhuru Kenyatta and given what most netizens termed as a 'presidential hug'. She made history as the first African First lady to complete a 42 kilometers race.
Humility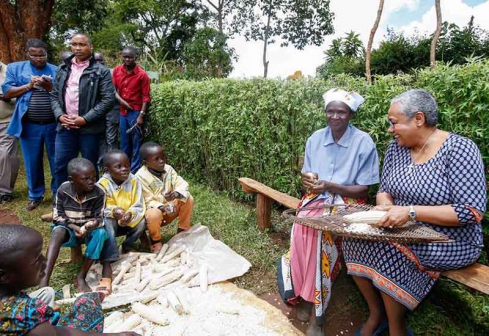 Around mid-September, as the first lady was visiting West Pokot County, she made a point of interacting with the locals and even went a step further and visited the Machario homestead at Katumok Village in Mnagei Ward, Kapenguria where she helped with household chores such as shelling corns. Initiatives started in West Pokot County under the Office of the First Lady include the Linda Mama, Boresha Mama Programme among others.
Sense of fashion
We can all agree that the First lady's fashion detail is just on another level. She has never once disappointed in her clads. She is always dressed elegantly for whatever occasion. The first lady has a way of leaving us all wowed by her impressive fashion. I don't remember a day this lady suffered a wardrobe malfunction.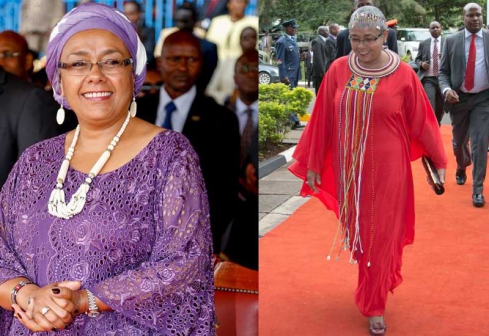 In as much as she has achieved and done so much in her first term as Kenyan's first lady, the above stand out and these are instances Kenyans will remember and relate with even in years to come. Ours is to wish her luck as she purposes to serve Kenyans for another five years in the Office of the first lady.