Yes we exist!!! Girls who aren't living off sponsors speak out
Lady Speak By
Wanja Mbuthia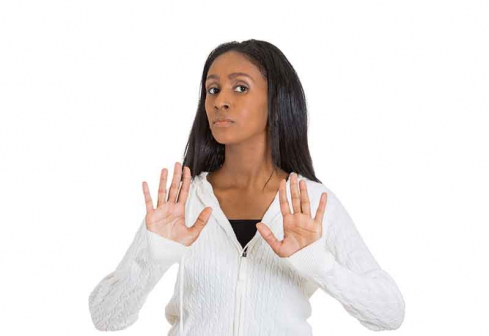 ALSO READ: If your boyfriend has female friends 'he's not into you', claims dating coach
The 'sugardaddy' fever, otherwise sugarcoated as 'sponsorship' has evidently caught up with us. Most young girls are taking pride in dating significantly older men.
It's like the society is now accepting and embracing this as a norm. But like in every other situation, there are remnants.
Since dating older men became rampant, many articles have been done to justify it. It has become the in thing. It's the cool thing among young career women and college girls. Owe unto you if you are a 20-something year old man and you try tuning a young girl who is dating a sponsor. Your balls will be roasted dear brother. You will become the talk of her clique. They will discuss you and how you don't match their 'girl's' class. Can you afford the drinks that she drowns, her weave…. Do you know how much it cost?
But take a deep breathe brother, all hope is not lost, there are still some pretty little young women who are willing and who have given a chance to men in their age set.
Jade*, a 23 year old graduate from Nairobi Aviation College has been dating her 24-year-old boyfriend for four years now. Her opinion on girls dating sponsors is that they are just lazy and want easy money. Asked if she could ever consider dating an elderly man she says no, because she can't stand having sex with a wrinkled man. One thing that is common with the young lads is that they have a wandering eye. So I ask Jade if she's okay with her boyfriend cheating on her. Hear her: 'men will always cheat; it's in their DNA anyway. But I trust my boyfriend to use a condom whenever he strays'.
Essy* a young career woman has been dating her boyfriend for almost 3years. They men in campus and they have an age difference of 4years. The reason as to why she does not consider dating an older man is because she wants to have a complete and normal nuclear family in the near future. She however does not judge girls who go out with 'sponsors'. 'They have a reason as to why they would date an old man,' she says. On men been cheaters, she believes there are some, like her boyfriend you would never cheat. She hopes to tie the knot someday soon with her boyfriend.
Miccah* is 22 years of age and single. She isn't dating because all the men hitting on her are 20-year-olds but she can't 'stand their useless demands'. The reason as to why she isn't dating a sponsor is because none has hit on her yet. She swears if any older man expresses interest in her she will not hesitate. She will definitely date the guy.