Lucy Maroncha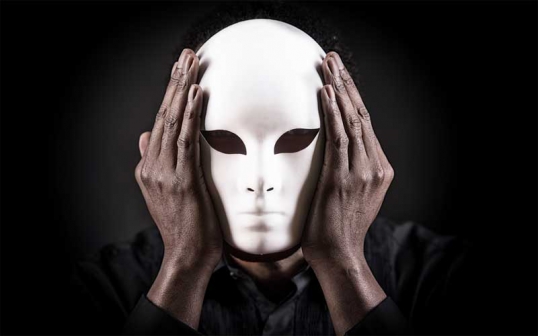 ALSO READ: My word: Take a moment to listen
"I grew up as a child who knew how to defend myself because there was nobody to run to," says Mercy Nduta. She recalls that she was born at a time when her parents' marriage was on the rocks. Both her parents and even her elder siblings had no time for her, though she was the last born.
Now 38, Mercy believes her past has taken a toll on her relationships. She has tried three cohabiting relationships but they all ended because, as she claims, submission is a word she is yet to learn.
She chuckles at the thought that in nursery school she was infamous for fighting and beating up boys. "Even today, I can hardly give up on any fight without a real scuffle!"
Mercy asserts that she is in a romantic relationship again but her boyfriend understands she's not a walk over neither would he wish to know the mettle she's made of.
"Don't push me around and we'll be friends," she warns seriously adding that she has no intention of having her own children lest they take after her.
Gibson, on the other hand, has had his share of a notorious behaviour from his wife of four years; he wonders what kind of help his wife would get to help her "shut her big mouth."
"My wife can never keep information to herself however minor the details are," he stresses.
ALSO READ: My Reflections: You've captured my heart
Gibson says that he learnt his lesson the hard way when one night, he toyed with the idea of buying a house and shared the dream with her. The following day, he got several calls from his friends and family congratulating him on the achievement.
"How she transmitted that information to so many people within such a short time is still incomprehensible to me," he says. He puts in that before he learnt that lesson, there are other several internal details of their family that she had disclosed to neighbours and even their house-help!
Sometimes it remains a fathomless mystery why some people cannot stick to a marriage, an employment or any other relationship in as much as they seem to have what it takes.
The answer seems to lie in a quote by American business man Gerald Chertavian, "We hire for skill but fire for behaviour."
Unbecoming behaviour could be the hidden reason behind many broken relationships. Sadly, many people are oblivious of their annoying habits. Psychologists, through research, have shown that the diverse behaviours people display everyday are influenced by either nature, genetic or environmental makeup.
Psychological experts, through research showed that the diverse behaviours people encounter with everyday are influenced by either nature, genetic or environmental makeup. In a study module designed in Colorado, United States in 2000, by Biological Sciences Curriculum Study (BSCS) a body that transforms science teaching and learning through research and development, it was established that genes, environment and nature played a major role in behaviour formation. The module stated that
Some behaviours are significantly influenced by genetic factors, whereas others were primarily influenced by shared environmental influences. The study module titled "Genes, Environment, and Human Behavior" was developed to primarily familiarize students with the concept of multifactorial causation for the majority of human phenotypes. According to Silas Kiriinya, a Nairobi-based psychologist and philosopher who is also the Executive Director of Amazon Counselling Centre, a child's behaviour begins to form long before it is born.
"A pregnant mother's behaviour can affect the embryonic development of the unborn baby since its personality starts shaping as soon as conception takes place," he notes.
The behaviourist further states that some people are completely oblivious of their annoying behaviour hence the need for loved ones to seek psychological counselling should they detect any eccentric or unusual behaviour in a person they are related to.
Picture the case of Manjit Babar 31, who had worked for over 15 companies since he graduated at 22 years and, each time, he got sacked for insubordination. Though Manjit is super qualified and knows his way round his work, he tended to outsmart and degrade his bosses and subsequently he always got the sack.
Before Manjit settled in his current job where he has been for two years now, he had almost lost his self esteem and was on the verge of giving up ever getting employed because of the humiliation of being fired too often. His current supervisor observed that his skill was remarkable although he always demeaned her and was always trying to prove her wrong. The supervisor, who is also the CEO of the company perceived that Manjit wasn't aware of his faults hence she empathetically organised for him to meet a psychological counsellor. The psychologist unveiled that Manjit was rejected by his parents long before he was born. He was conceived out of wedlock, which is unimaginable in his Asian culture. Not being a bright student in the primary years of his education, his mother always called him a failure and acted as if it was his fault to be born before marriage.
Manjit grew up knowing that he had to fight to prove himself especially to his mother. While his performance in school improved tremendously, as he continued, that attitude of wanting to prove himself followed him deep into his career life. "He's now an excellent person to work with," says the CEO who has since taken it upon herself to mentor Manjit.
Unfortunately, although unbeknown to many parents, a child's cognitive behaviour can be impaired at a very early age depending on the emotions, conditions or the environment they're born in.
"A child who was born to a abusive couple will start throwing tantrums even at the age of two," notes Silas. He lauds the counselling system in schools where teachers take time to understand why a child is behaving extraordinarily. Psychologically, the behaviourist educates, a child communicates with the mother even before delivery hence when the child is born they take after the mother's behaviour while she was pregnant.
"A child who throws tantrums and throws things when upset or seeking attention may have genetically acquired that behaviour from their mother," he put across.
Research by psychologists has proven that personality disorders are a part of mental illness and are characterised by a continuous inflexible pattern of thought and behaviour. Researchers caution that people who easily get over-excited and want to share their enthusiasm with anyone who cares to listen- including strangers or insignificant people-could be suffering from a personality disorder.
Livingstone Yenji agrees with the psychologists saying that his 24-year-old son may have taken violence after him. He admits that he used to beat his wife when she was pregnant but reformed when the baby boy was born. "We were newly married then and had many issues, but the boy brought joy to the family," he recalls. Though they both showered their son with love, he turned out to be a violent "giant" despite his small body. Livingstone points out that his son's behaviour made him study in four secondary schools because teachers and students could not stand his brutality.
The young man's mother on the other hand recollects that when he was only six months old, he would bite and pull her breast while sucking and would administer feeble blows on her. This, she says, used to happen whenever the toddler was disturbed by sleep or was being fed while he wasn't hungry.
"Recently I found some anti-anxiety pills in his bedroom but I didn't dare ask him lest I open a can of bees because he doesn't like anyone interfering with his personal life," she adds. "He is studying medicine at some international university and has had five girlfriends some of whom broke up with him because of physically assaulting them," points out the father.
Silas Kiriinya explains that while many reasons contribute alot to people personality, another reason that is barely talked about is failure to achieve. Human beings are created in such a way that they derive a lot of pleasure from achievement. If a person therefore is unable to accomplish a task, the failure may trigger emotive behaviour.
He cites cases of lawyers who lose court cases or doctors who do everything but lose a patient to death. In such cases they may act emotively, sometimes projecting their anger and disappointment to the furniture or utensils in his house. The psychologist advises that the loved ones should understand that this is a behaviour that calls for behaviour-therapy and subsequent treatment. The loved ones should also be aware that not all cases of temperament just go away on their own and in case of children they should have psychological counselling early enough to avoid mental incidents in future.