Michelle Langi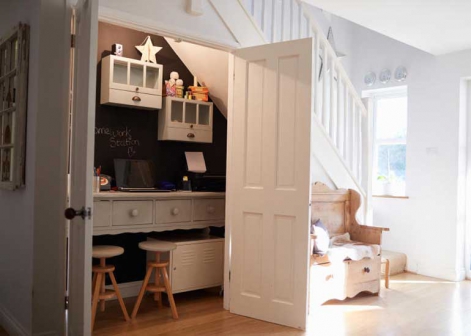 Living in a cluttered space or a space that feels cramped can be a nightmare. We naturally collect different items and while there are those we can give away, there are others that we cannot throw away or give away for various reasons.
Decluttering a space may therefore not always be a solution to clutter. Sometimes all you need is furniture that doubles up as storage or display. If you feel like your space is shrinking on you, here are a few clever ways to overcome this.
Sofa with storage
Get a sofa that also doubles up as shelving or storage drawers. There is so much you can store therein. For instance, create a beautiful display of books, magazines or store smaller objects like toys in plastic or wicker basket boxes.
Dining table with storage compartment
This is an interesting way to store items in the least expected place, the dining table! Have mini shelves built under your dining table. These shelves can be used for displaying decorative pieces, storing dinnerware or can even be used as a wine cabinet. What you choose to do with your dining table shelves depends on your style and the occupants of your home.
Store under the staircase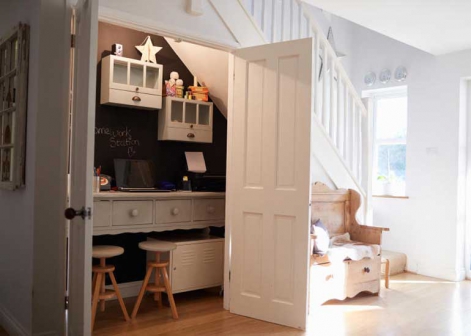 If you live in a house with a staircase, make use of the space underneath the stairs for extra storage. You can either build drawers or use mobile storage containers under the stairs.
Coffee table magic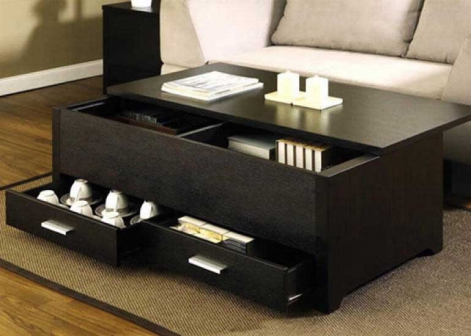 What's better than a regular coffee table that also works double duty, sitting pretty in your living room while hiding all your clutter? A coffee table can have storage in 3 ways: inbuilt drawers, storage baskets or a top that can be lifted to reveal a storage compartment. Whatever your style is, you will find something that suits your space.
Trundle beds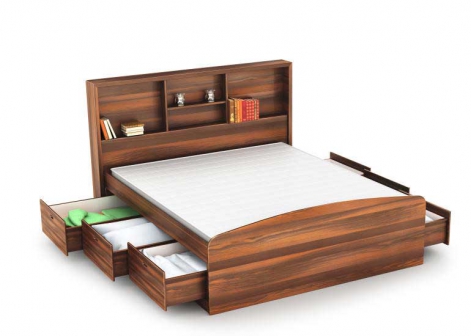 Beds with trundles come in handy when you have a guest. When you need extra storage for bedding, pillows, clothes or shoes, pull out the drawer underneath and store them away. Drawers and trundles push back into the bed giving a perfect illusion to the viewer from the outside.