David Odongo and Solomon Koko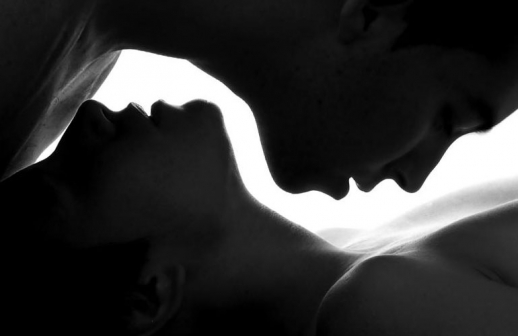 Recently, a woman posted a question on the Facebook wall of a popular sex therapist.
ALSO READ: Confessions: My husband's mistake with suitcase exposed his double life and second family
She asked, "Sometimes I feel like peeing during sex but when I'm in the loo, the pee does not come. Is this normal?"
The post elicited a heated debate with tens of 'experts' explaining the 'mystery.'
"You were about to squirt, you should have let loose," replied the therapist on Facebook, further intensifying the conversation.
Nairobians no longer talk about this in hushed tones.
It is part of daily banter at the canteen, bar and even church choir practice. Squirting, or female ejaculation marked by the shooting of a noticeable jet of clear fluid, is the new reality of sexual pleasure in Nairobi.
Rosemary (not her real name) claims to have been let into the secret by a female friend when she was only 20 and in campus.
Feels like peeing
ALSO READ: Relationship expert shares eight signs your partner could be cheating on you
"She initiated me into this form of orgasm, which is similar to urinating. She said it's mind-blowing. I however never experienced it until when I was 28. I guess men are just not patient enough with us," she revealed.
According to relationship and sex therapist Maurice Matheka, squirting has become a marvel among Kenyan couples because people are becoming "more open" with their sexuality.
"Our sexual behaviour has been a bit reserved because of the way we were brought up. Sex was more of an act of procreation rather than pleasure," says Matheka.
He compares the experience of squirting as similar to the sensation of peeing, saying that most ladies experience it, but tend to suppress it for fear of dealing with the embarrassment of pissing in bed, yet there'll be no urine gushing out if they visit the loo.
"What they don't know is that they were about to experience an incredible orgasm."
In Rwanda, they call it kunyara, while in neighbouring Uganda, the process is stimulated by a popular foreplay technique called kachabali. Now it is becoming a popular 'trend' in Kenya.
In some parts of Uganda, squirting is not only considered regular, but a milestone.
ALSO READ: Dump your partner if they won't have sex with you on your period, says expert
According to Dennis Muganwa, an event organiser in both Kenya and Uganda, "It is an untaught sex rule. Some men in the Western part of Uganda and Rwanda will in fact not date a lady if she can't kunyara.
As a matter of fact, mattresses in these countries, especially those in hotels, have liners to shield the foam from the generous amount of 'water spillage' that the women squish out," he said.
Beverly Munga of G-Spot Kenya claims that most Kenyan men sleep on the job.
"Most men in Kenya believe the buck stops with them. They really don't care after they are done. They will turnover and sleep, caring less about the level of high they leave the women in."
According to the feedback she gets from her G-Spot Kenya fan page, Beverly reveals that women have been demystifying the belief that squirting is a preserve of Ugandan and Rwandese women.
"A lot of the women buying sex toys from my store also seek direction on how to achieve this visual orgasm. I always tell them that once they locate their G–spot, they can heat up things in the bedroom. Men really get turned on with that."
Secret of stimulating
Maurice agrees, saying that the mystery is solved the moment a man discovers the secret of stimulating the upper wall of the female organ.
"The rugged region located on the upper wall has numerous nerve endings, which when stimulated may cause a normal orgasm after which the urethra starts filling up with water. We then teach a special technique which makes the woman squirt with pleasure. Those who experience it for the first time can never get enough of it. They describe it as an incredible sensation. But we are just empowering them to ejaculate," he says with a smile.
Matheka's Maurice Therapy, is one of the few male-owned outfits which are helping couples and individuals to rediscover their sexual spark.
"Society has become a bit more open about sex. A lot of couples come with problems that they have undergone but don't necessarily want psychological guidance alone. We help them improve their sexual performance by showing them that they need to explore more and be more open and creative in bed.
The number of individuals coming for my live sessions is increasing by the day throughout the country. For squirting and other sexual classes, I'm accompanied by models for live demonstration. Many women request to have someone do it on them, but we only teach them how to get there."