Nancy Roxanne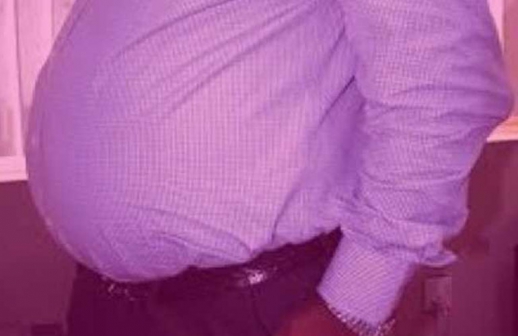 The sight of senior citizens pairing off with women of the younger generation has become commonplace in Nairobi. Since the name 'sugar daddy' has such a negative connotation, we refer to them as 'sponsors' nowadays.
ALSO READ: Michelle Ntalami lashes out at trolls
My friends and I were discussing how every guy born during the era of the Mau Mau atrocities and is moderately well-off automatically thinks he is qualified to be a sponsor. Now, every elderly schmuck on minimum wage thinks he can score with a gorgeous twenty-something.
It takes much more than a cheap second-hand suit and a kitambi to be a sponsor.
If you're in the game and do not meet the following outlined requirements, kindly keep off and find a suitable hobby to occupy your sunset years because sponsorship just isn't for you.
You should own a car
One of my friends met a guy who posed as a potential sponsor in a frigging matatu! When he struck a conversation with my friend, she thought he was being friendly in a fatherly way. From her description, the guy must have been well in his 60s.
But that did not deter him from talking big about himself and promising her the moon if she became 'nice to him.' She was appalled. He was in the matatu with her, thinks he has it all? Heck, he needs a sponsor!
Live in a leafy suburb
ALSO READ: Four simple ways to get a new lease on life
Another one of my friend's possible sponsor told her he lives in Kahawa West. That is a deal breaker right there. Sponsor-material men do not live in Kahawa West. You know who lives in Kahawa West? Long distance bus drivers!
Have a big-shot job/business
One of my own wannabe sponsors told me he works for a certain county government in the Rift Valley. I was shocked later on to find out that he is merely the personal assistant to some governor. As far as I am concerned, he is just a glorified secretary.
So, a word of advice to all PAs out there who think they can pass off as potential sponsors because they are affiliated to the government: unless you are trying to hook her up with the governor, just keep off!
Do not be stingy
This one really should go without saying. The whole point of being a sponsor is so you can be generous with the contents of your wallet. You can have an expensive car, live in a leafy surbub and own a thriving business, but if your idea of a romantic date is in a seedy restaurant in downtown Nairobi, you do not have what it takes to be a sponsor.
ALSO READ: How betting ruined a much awaited date with Hilda