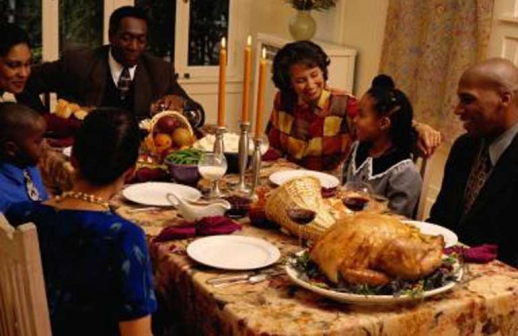 Christmas and the general end-year activities are slightly more than two months away. It is the season of heavy spending and those who are financially prudent and have learnt how unpreparedness leaves them stranded in the New Year start saving for this season early in the year.
If you did not put money aside throughout the year, you will be among those who will lament come December/January.
You should never forget that December through February are months of 'financial drought' and thus, you need to work smart and ensure you cushion yourself from this heart-breaking period.
The good news is that you still have a few days in October and the whole of November to put together some arsenal for that period.
Here is how to do it for your own sanity:
Come up with a solid plan:
What do you want to do in December that involves a lot of money? Are you traveling upcountry? Going on a holiday locally or abroad? I believe you can't start planning for traveling out of the country now – unless you have a lot of money you want to splash without feeling the pinch.
Choose the vessel:
So if you are going out of the country, how are you going? By road or by air? Get your itinerary ready, pay for the air tickets now and also sort out issues to do with accommodation and local transport once you arrive. You will realise that you will pay more for accommodation and fares than those people who had booked early.
Write it down:
Get a notebook and write down what you will need to buy before the day. A goat? Buy it now, by the beginning of next month, the prices will skyrocket. When you purchase at a deal, you release money to buy other items you may not afford when everything is exorbitant.
Set a budget:
What you need for the holidays and how much you want to spend should be written down. This will give you direction to help avoid extravagance. Holding a party some time in December? Draw the guest list, get an expert on food and guest entertainment to advise you on what you need. Include the cost of hiring a cook.
Buy early:
Note down gifts that you need to buy. Get them now, wrap them and keep them until the right time.
Raise the cash:
Chama bonuses can be geared towards this financial commitment. In fact, most chamas share their monies just in time for Christmas. If you have a side hustle – and every woman must have this activity that brings some extra income besides the normal salary – 'pay' yourself for working so hard to bring the business income.
For More of This Stories Subscribe to the Standard Epaper to get a copy of Eve Woman in the Standard
Be frugal:
Instead of buying chicken, you can slaughter a few of those your workers are rearing at home – that is if you will be up-county during Christmas. Reduce some monthly expenses. Withdraw a few luxuries from the diet. A laudable reason like telling the kids that having pizza twice a week is unhealthy (a fact) can save quite a tidy sum which in turn can go to your holiday festivities budget.
Share the burden:
For a family get-together, ask everyone to contribute. Some women forget this principle and carry the financial burden alone – and who couldn't be happy that by doing everything you have saved them some money?
Stay focused:
As you plan, do not forget that you need to meet your monthly financial obligations. Rent must be paid, if possible you can do December and January to lessen the pressure of that period of 'financial drought'.
School fees, uniforms, books and your children's other requirements must be dealt in November – or end of October. Do not be caught dead in January looking for books. You are an organized woman who plans.
Do not miss out on the latest news. Join the Eve Digital Telegram channel HERE.