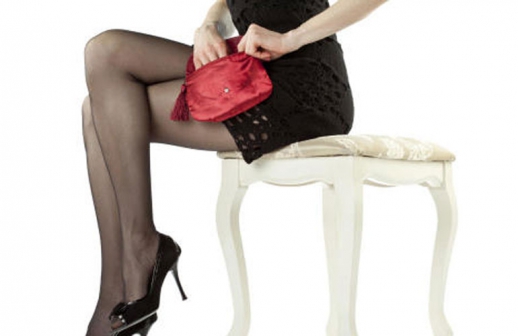 On a rainy mid-week afternoon, I lay in wait with my eyes at the 'Bus Station' behind Afya House (in solidarity with the loutish touts who, with shouts and hue, will strip you back to the decency of nature), watching with hawk eyes, which female dressing can provoke a dressing down in town.
It was not long before I saw a young lady, with an ample behind, dressed in very tight Levis.
Then another young lady strolled by under an umbrella but she was wearing a short floral skirt that, no doubt, is third hand from summers in Miami heat, via China. So this young lady had the foresight to carry a brolly, but is such a sorry sight in the rain with her short skirt. It is enough to make a young tout sing Rihanna's 'eh eh' aka Umbrella song in wrath.
Why not wear the head scarf, bulgy sweater and baggy jeans I saw another woman wearing? It was by now raining quite a bit, so I made my way to a balcony restaurant on Kimathi Street (which reminded me of two female TV presenters that morning, one dressed in a tight red dress that could make a buffalo in Pampalona see red, another had a fishnet dress like she's hunting 'samak'i).
There, I was served by a 'skimpily dressed' waitress with a seductive smile. As I looked out into the city streets, I saw a lady with a long skirt, yes, but with a slit.
Two ladies passed by in low cut blouses, and I thought - no wonder prophets like Kanyari cannot resist a feel of those pawpaws ( mammary glands should always be equated with fruit to de-mystify their power and objectify their carriers).
There was this lady in knee-length ankle boots and I thought - it's raining. Why can't she just wear gumboots, like a decent villager?
But it was this lovely lass in a figure hugging skirt and bare legs who won the 'Strip' Award. After walking half a block, she imperiously ordered a Mkorino taxi guy to take her wherever she was going (no doubt a leafy suburb, made green by the rain, whereas mere mortals just get mud from the skies).
Does this Miss know how her figure hugger may have offended the turban on the cabbie's head? How touts feel when ladies who don't look at them twice bend over in low blouses over their handbags to get fare? Is it fair to your randy pastor to dress in skirts that outline your undies? Or distract hard working men in the office with your tight attire?
Even Bonny Mwangi has gone from pigs and politicos to the low politics of mini-skirts, which is like putting lipstick on a pig!
Since Njoka Nderitu with his Mayawa (Maendeleo ya Wanaume) has failed with his mayoye to starve the ladies of sex, I propose to start Mamis (Men Against Mini Skirts) and open branches from 'the Real Men of South C' to Beryl's neighborhood, the Real Men of Kamayole with like-minded Nyanchwanis.
As the omwami of Mamis, you will know me by my Scottish kilt (worn with no underwear) which, every month, come sun come rain, will get shorter and shorter to show off my wee bony knees.