Roxanne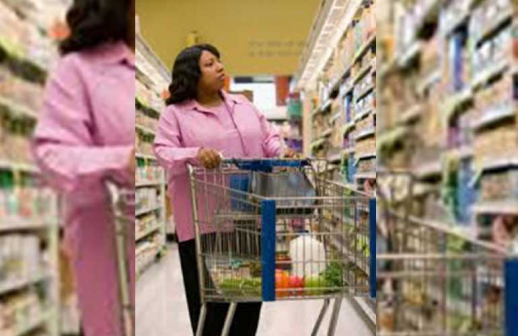 You would think that going to the supermarket for quick shopping is a mundane and uneventful errand. Sounds simple too. Walk in, pick what you need, pay and leave. However, a trip to the supermarket comes with its fair share of annoyance and irritation, and sometimes fully-fledged rage.
Although I have encountered a few rigid supermarket attendants who have made me want to blow a gasket, most of the annoyance comes from obnoxious fellow shoppers. You will always find a few selfish pricks who just want to ruin your day. Here are my top supermarket gripes:
Express checkout abuse
Express checkout points are meant to make your shopping trip a little faster if you are only buying a few items. You pop into the supermarket, pick up some gum, then walk over to the express lane which clearly states 'five items or less.'
But to your dismay, you find that in front of you in the queue is a mean-looking woman dragging a shopping cart with enough food to feed a family of seven for two weeks! Now you have to wait a little longer to pay for a piece of gum!
Aisle blockers
These are the pricks who push their shopping carts down the middle of the aisle and occasionally stop to read labels or go through their mobile phones, totally oblivious to the fact that they are blocking the entire aisle. You are forced to figure out a way to maneuver past the haphazardly parked shopping carts as the pricks continue reading the ingredients on every bottle of juice.
Payment woes
Then there are those annoying shoppers who wait until they reach the cashier to start rummaging through their humongous handbags looking for cash. It's worse if they are paying by card and start digging through their purses trying to locate it, knowing very well that that method of payment takes longer.
Would it kill you to have your cash or card in hand by the time you reach the cashier? Do not wait until the very last minute to take out the cash because you are inconveniencing other customers.
The forgetful
After standing in line for what seemed like an eternity, you are sighing with relief as it will be your turn soon. The cashier is almost done with the customer in front of you.
All of a sudden, the said customer turns and scurries back to the aisles because, apparently, she forgot an apple! Why would you hold a whole line of exasperated customers because you forgot one goddamn item? There should be a 'no turning back' rule at the cashiers!