John Muturi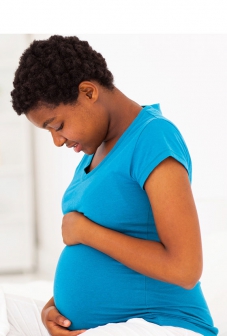 The key to having a good birth is to do a bit of pre-planning so that on the big day, you'll know your way around. Most hospitals offer a tour of the delivery ward or room to prospective parents, which is an excellent chance for you to familialise yourself with its facilities, and with the reality of being in hospital. This is particularly useful if you or your partner are nervous.
During the tour, you'll be told about the procedure once you're admitted, the various pain relief options available, and what you should bring with you to make your stay as comfortable as possible.
Get writing
Writing a birth plan is a good way of making sure everyone at the birth is clear about the kind of delivery you like. As it's likely that the midwives attending your labour may change shifts at some point, it's good to have everything written down, so you're all singing from the same song sheet. That way, you don't have to keep explaining what you want to new people.
Things to include are, what kind of pain relief you think you like, the sort of positions you might like to try and what role you'd like your partner to play - do you want him to be the one to tell you the sex of your baby, for instance?
Mobile mums
Just because you're in hospital doesn't mean you'll be stuck in bed. Most hospitals encourage labouring mums to keep active to help speed up labour.
You won't need to be continuously monitored either (unless you have complications), so there's no need to worry about being strapped up to a machine. If you need to be monitored for long periods, don't be afraid to ask why. You have a right to know and it will help you feel in control during your labour.
What a pain!
Find out your pain relief options before you go into hospital and keep an open mind about them, so you're not too disappointed if the epidural you were so keen to avoid becomes an increasingly attractive idea.
Whatever the pain relief, it can sometimes take a while to set it up, especially epidurals, when an anaesthetist has to be called to administer it - so the sooner you speak up, the better.
Home comforts
You can bring in some of your favourite music to help uplift or relax you. Remember to check with the hospital in advance if you can play music with your own portable CD player.
A favourite cushion to support you during labour or even a soft toy might also bring you comfort. Don't be embarrassed - it's vital during labour and birth that you feel as comfortable as possible, so whatever else you perceive that it's worth bringing along.
Smell is one of our most powerful senses, so why not use it to help keep you calm, relaxed and focused during labour? A familiar fragrance can do wonders for putting you at ease. Why not put some of your mother's favourite perfume, which you recall from childhood, on a handkerchief to smell when you're in need of comfort?
Basic bathrooms
If you're not in a private room, but rather in post-natal ward, you'll have to share bathrooms with other patients, and many women complain about the standard of cleanliness in hospital bathrooms. Postnatal women do have accidents - birth is a messy process.
Communal washing areas are not really the most pleasant of places, so take some of your own bathing products to make you feel clean and pampered. It's only for a short period. After all, you may only be in overnight if you had a straightforward delivery, although if you had a caesarean you'll probably need to stay longer-usually eight days.
Going private
We can't all afford private maternity care but many hospitals have special rooms available, at a cost of course, so ask if there are any. Remember it's just a room - it doesn't really mean private midwifery care. Women who have had traumatic births or other problems are top priority for private rooms.
Eight things you need for birth
1. Something comfortable to wear - cool layers are best, plus a dressing gown for when you have visitors
2. Warm socks - giving birth can be a chilly business
3. Slippers - you won't be allowed barefoot
4. Ice cubes in a Thermos flask - refreshing during labour, especially if you're feeling sick
5. Sweets - instant energy if you're flagging while pushing
6. Maternity pads, breast pads and nappies - take loads (some hospitals provide these but will add them to your hospital bill)
7. Two towels - always have a spare at hand
8. Cold drinks - giving birth and breastfeeding are thirsty work