Veronica Cherop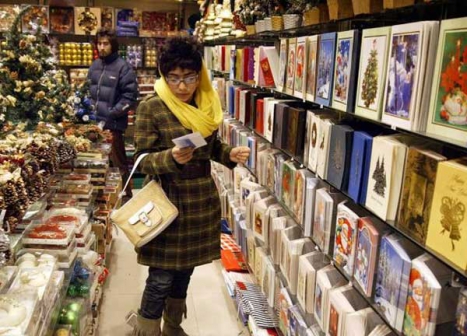 Earlier this week, I was in Nairobi after avoiding the city for a few weeks due to the rains. As soon as I got there though, I regretted it, remembering the hashtag #WhatWouldMagufuliDo that has been trending on Twitter, praising the new Tanzanian president for his frugal ways.
The town was awash with Christmas carols emanating from every corner and neon SALE signs blinded my eyes momentarily. Indeed, the festive season is here. Everyone is up and about purchasing what is necessary to make the celebrations associated with December truly remarkable.
For entrepreneurs, this is the time to make all the profits and recover the low sales from the rest of the year when potential customers' pockets were hollow. This month, they will not avoid your shop.
In fact, they will not just window shop but actually get in and pick pricey items. It is the month of spending and more spending. As a retailer, how do you get the best from this season of extravagance?
Holiday cheer
Welcome every shopper who stops by your place with a wide smile. They have money and if you are warm, they will be tempted to buy something from you. Everyone is looking for some Christmas cheer and will be happy to find someone who is giving it away. In return, they will 'promote' you by buying.
Do not be like one clothes seller who has been getting some flak on social media. A woman stopped by her shop to admire a nice top. She liked it and decided she wanted to buy it. "Can I please fit that top?", she As the seller went for the blouse, she asked the buyer, "And have you asked for the price?"
Irritating, isn't it? The buyer lost interest and walked away although she really wanted to buy and had the money ready. This seller's mouth just made her lose a good sale and probably more buyers as word of mouth is a very powerful tool in business. The customer might have brought her more business as her friends would have demanded to be taken to the same shop to buy "such a nice top".
Welcome everyone
As an entrepreneur you should never judge people who come to your enterprise by looking at their shoes, hair or clothes. I know of an old woman in Embakasi who wears tattered and dusty plastic shoes but carries millions in her kiondo looking for real estate deals. She knows no one can say no to cash payment and she often does get a purchase.
Go low
Genuinely lower your prices and sell items in mass. The more you sell the more economic sense it makes. The old stock will be swept off the shelves and you will have new and more fashionable items in the New Year or just before Christmas, which means you will attract more customers. If you put a false 'SALE' sign, you may end up selling nothing as customers are quite intelligent. They take time to compare prices.
Be a grateful seller
After every sale, say "Thank You" to your customers, however little they spend. Your charming nature will make them return to your shop for more purchases or even bring their friends to your shop. When you have a long face, you will find it hard to develop genuine and long lasting relationships with customers.
One-off customers can give you money at that moment but the customers you have been with for a long time are the ones who help you nurture your business. Therefore, strive to keep them and get new ones as you grow your customer base.
Sell quality
Don't sell for the sake of selling. Distinguish yourself from the crowd. Let customers know that you go out of your way to stock only quality items and if you state that you get them from German or US, let it be true. The customers should never find a similar item (same quality) from China. You will lose their trust and this will, of course, affect your business.
Good service
Finally, wrap your customers' purchases in good wrappers. Give them small 'thank you' or 'happy New Year' cards. You know how to recover this cost from the price on items. In everything you do, always strive to give your very best.