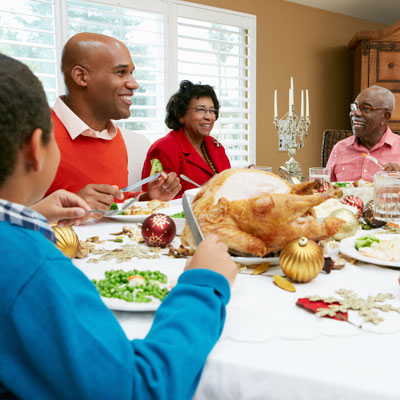 The Christmas season is here, once again, "It's the most wonderful time of the year!" goes the popular Christmas song. What makes the season special, one would wonder, perhaps it's hearing the great Christmas Carols:
Silent Night, Holy Night, Come All Ye Faithful, Joy to the World or simply remising your childhood joy and excitement during the season. Or could it be the exciting gifts under the Christmas tree that you could not wait to open.
To many it is perhaps the regular guests and delicious meals or it could be the getaway travel and wonderful memories of the sumptuous meals with family and friends.
Make some precious memories this Christmas not by the songs that you will sing, they are lovely, not the food that you will eat, no doubt the spread will be delicious, but by extending an olive branch this season, to your partner, exercising forgiveness and walking in total freedom in 2014!
Consider this season an opportunity to focus on the reason for the season. Christmas is about celebrating the birth of Jesus Christ for those that profess the Christian faith. His love and desire for humanity is peace, faith and love! The greatest of these being love. It is a festive season, celebrated by most communities, also ushering in a new year.
In order to experience true joy, peace, and love, choose forgiveness this season "In fact, not forgiving is like drinking rat poison and then waiting for the rat to die." Says Anne Lamott, in her book Traveling Mercies: Some Thoughts on Faith (1999). Surely you need a new lease of life by simply exercising forgiveness.
The gift of forgiveness
Consider forgiveness as the perfect gift that you can give to yourself. For a long time, you have suffered pain, had nightmares, and waited for a new day that the cloud around your world would disappear, but nothing changes. It's time to turn a new leaf and consider moving on. The willingness to forgive is the first step to achieving victory. By choosing to forgive, you are simply taking care of the "self".
Choose to break the chains of bondage that have held you captive all year long. It's time to say farewell to the chains of pain, suffering, rage, accusation, revenge, and yes the pity parties have to go. Get a hold of yourself this season, give yourself a good look at the mirror and have some serious talk with self. Ask some hard questions. Who am I?
What do I want in the New Year, What do I need to do to achieve joy and happiness? Who do I want to relate with? Which toxic relationships need to go? And give yourself a new lease of life, by making the best decision of forgiveness that will liberate you.
I am reminded of many persons suffering from bitterness, carried along as excess baggage, as a result of betrayal, unmet expectations that have shattered dreams and held the victims hostage, year after year. This is the time to break loose those chains and set yourself free; you owe it to nobody else but yourself. Receive the perfect gift this season.
When you choose to forgive, you give away your overwhelming need for justice, let God be your judge, simply close the chapter and move on. You do not need to negotiate with anyone, it is a personal decision. It will be worth your while, and you will enjoy a better and vibrant healthy relationships in the New Year!
Do not miss out on the latest news. Join the Eve Digital Telegram channel HERE.
The views and opinions expressed here are those of the author and do not necessarily reflect the official policy or position of Evewoman.co.ke