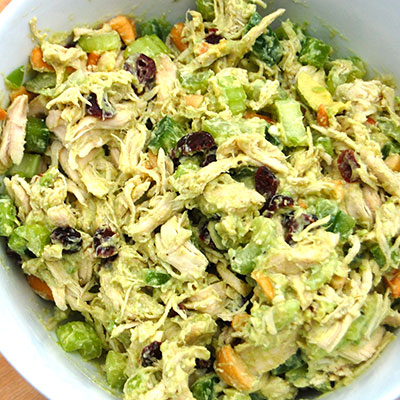 Serves: 4
Prep Time: 15 MINUTES
Ready In: 15 MINUTES
INGREDIENTS:
* 2 cups cooked chicken, shredded into large pieces
* 2 medium size avocado's, diced
* Lime juice, squeezed from one lime fruit
* Salt to taste
* ¼ cup spring onion, thinly chopped
* 2/3 tablespoons mayonnaise
* ½ cup finely chopped dhania
DIRECTIONS:
For More of This Stories Subscribe to the Standard Epaper to get a copy of Eve Woman in the Standard
In a bowl large enough to hold all the ingredients, mix the mayonnaise and lime juice to make the dressing.
Add the shredded chicken, chopped avocado, spring onions, dhania and salt, mix well and make sure it's well coated with the mayonnaise dressing.
Do not miss out on the latest news. Join the Eve Digital Telegram channel HERE.