Home
/
Skin Care
Six ice cube recipes for better skin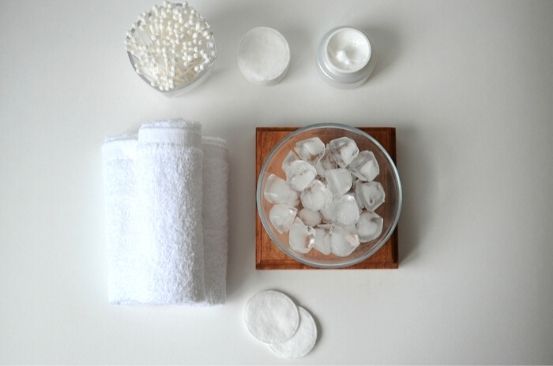 The need to achieve flawless skin has become an everyday achievement.
The beauty industry has a wide range of products to help us achieve smooth flawless and ageless skin. While some of these products genuinely help our skin, some of them contain harsh chemicals which might end up having long term effects on us.
Using ice cubes as one of the skin treatments is worth a shout out.
I know some of us, like myself, can barely handle a cold shower now you want to put a block of ice on our skin? I cannot begin to imagine.
This also is quite the opposite of what we are used to. I mean, we all thought heat was the way to go by going to the sauna and steaming our skin to open up our pores and remove toxins.
Well, ice has its own advantages on our skin too. It stimulates blood circulation, reduces skin oiliness as well as soothes bruises.
With the different recipes it is important to find something that works best for your skin to avoid allergic reactions. Most dermatologists will advise you to carry out a patch test first before using any remedies on your skin. Do this behind your ears or the inside of your elbow. Always make sure to do this before trying out new products.
Below are some ice recipes your skin will thank you for.
Coffee ice cubes
Coffee has been known to be good for the skin because it has plenty of antioxidants that repair the skin. All you need is two tablespoons of coffee, brew it, let it cool and add it to the ice cube tray then let it freeze and apply it on your skin for a natural glow.
Lemon and cucumber ice cubes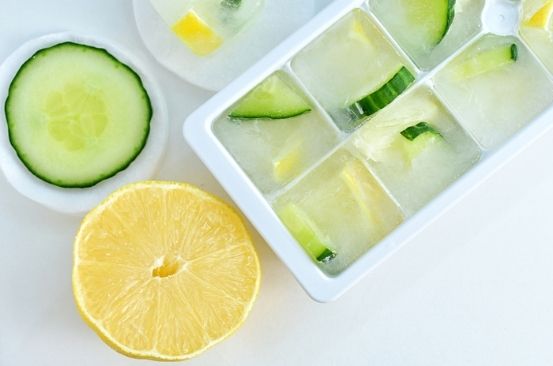 Lemon is an antioxidant which helps reduce skin damage while cucumber rejuvenates the skin. Blend a cucumber then add a few drops of lemon juice, pour into an ice cube tray and freeze it then apply on skin to reduce redness, acne and pimples.
Milk ice cubes
Milk generally has been known to have great benefits for the skin. It is a good moisturizer and helps prevent wrinkles on the skin. For this recipe, just pour a mixture of milk and water into an ice cube tray and freeze. Apply to the skin every other day to achieve fair and clearer skin.
Rose water ice cubes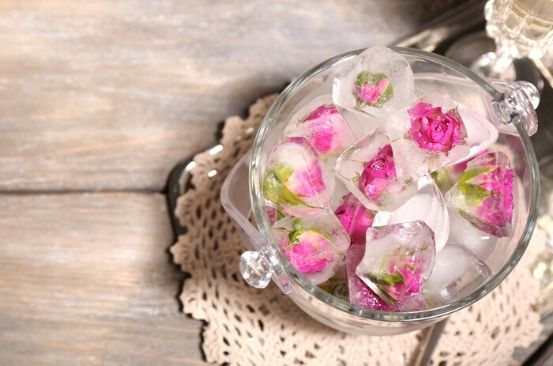 Some people use rose water in their daily baths or as a cleanser for their skin. It is also a great moisturizer for your skin. Mix equal parts of water and rose water then pour into an ice cube tray and freeze. Frequent use of this will rejuvenate your skin.
Green tea ice cubes
Green tea is everybody's go to health or skin remedy. For this recipe add two teabags of green tea into boiling water, allow it to cool then pour into an ice cube tray and freeze. This will help to detoxify your skin.
Aloe Vera ice cubes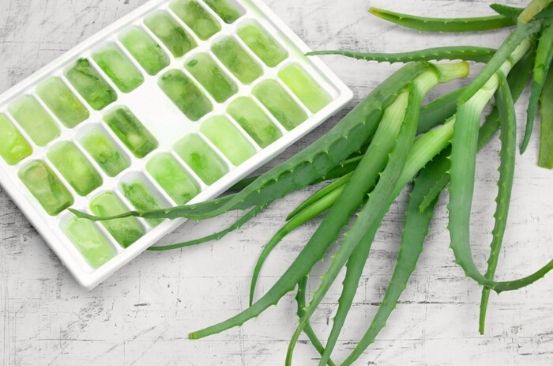 Aloe vera is one of the most sought-after ingredients in beauty products because of the benefits it has for our skin. Most people even apply the raw gel on their skin. For this recipe slice up the aloevera and extract the gel. Blend the gel with water then pour into an ice cube tray freeze and apply on your skin to remove excess oil and reduce acne.
For those days you are extremely tired or you want a quick fix using normal ice cubes which are almost always readily available at home, this can also be of great help for your skin. It helps boost blood circulation and makes your skin radiant.
Related Topics