Home
/
Trendsetters
Trendsetters: The suited woman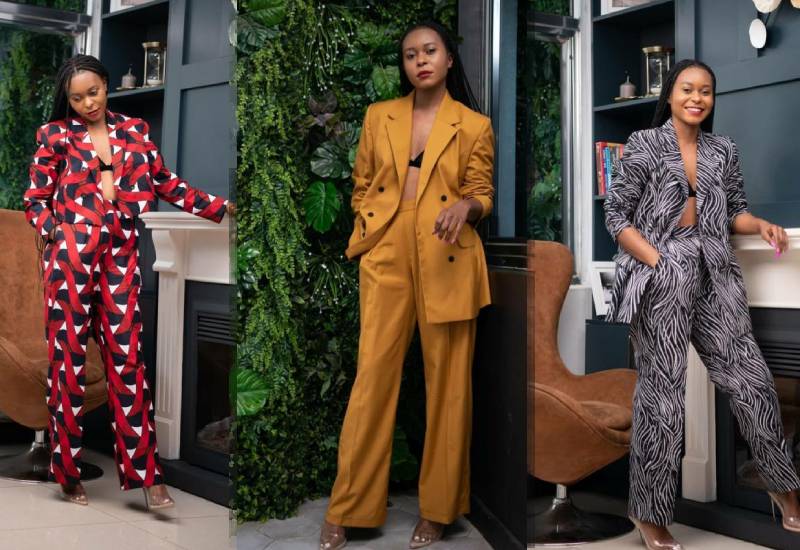 Suits automatically communicate elegance, sophistication and class. They are statement pieces that women want and need in their wardrobes to mark occasional milestones like celebrating their first job or even birthdays.
Fashion is constantly evolving and styling suits has become more versatile. They are no longer confined to the office space as brands aim to create more designs and cuts tailored to flatter the female form.
Viane Nakami, a Nairobi-based designer and creative director behind Sewphisticatedly by Viane, a bespoke women's wear suit line, shares with us her desire to stray away from the average by fiercely embracing the authenticity of the Kitenge fabric into her suit designs dedicated to strong women.
She reflects affectionately on her upbringing, the women who have shaped her today and her future aspirations for her business.
Viane points out that her use of kitenge fabrics is intentional and is meant to stomp out the assumption that kitenge fabric is mostly meant for social gatherings.
As such, kitenges are almost completely frowned upon in formal environments which she finds to be ironic since the Kitenge fabric represents us as Africans. For this reason, she believes that it should be worn loudly and proudly.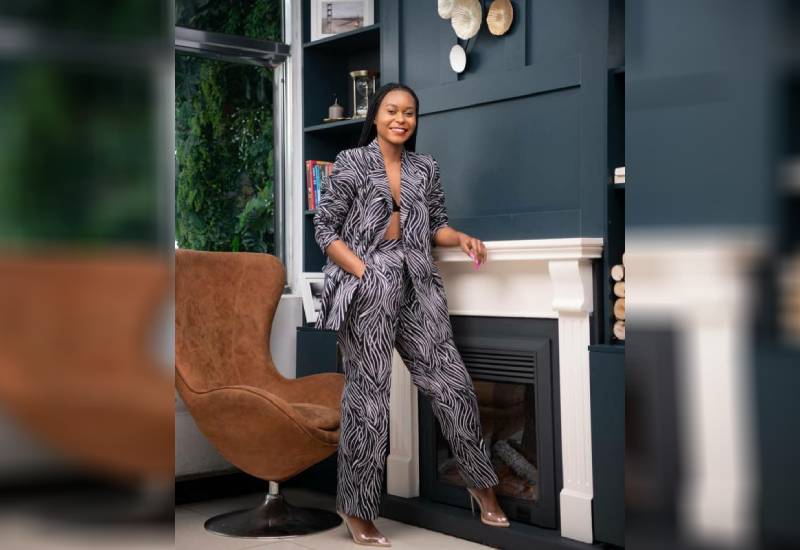 What was the inspiration behind your brand?
My inspiration comes within myself through my passion for fashion. It started when I was young, being raised by a stylish mother.
She would always ask for my input in her dressing while getting ready for work. I was so opinionated when it came to that. I would tell her 'no, tone down on that or try this instead' and she loved that not knowing that she was planting a seed in me.
I later on got a job at a retail shop in a mall and that ignited more fire to my passion. I was like a kid in a candy store. I loved it, the variety of clothes were endless.
One of my colleagues started pushing me in the direction of thinking about being my own boss. With advise and support from my sister, I eventually left my job and started my own business.
I first gave selling second hand clothes online a try but it did not work out as planned. I had to go back to the drawing board and figure out how to make my dream a reality.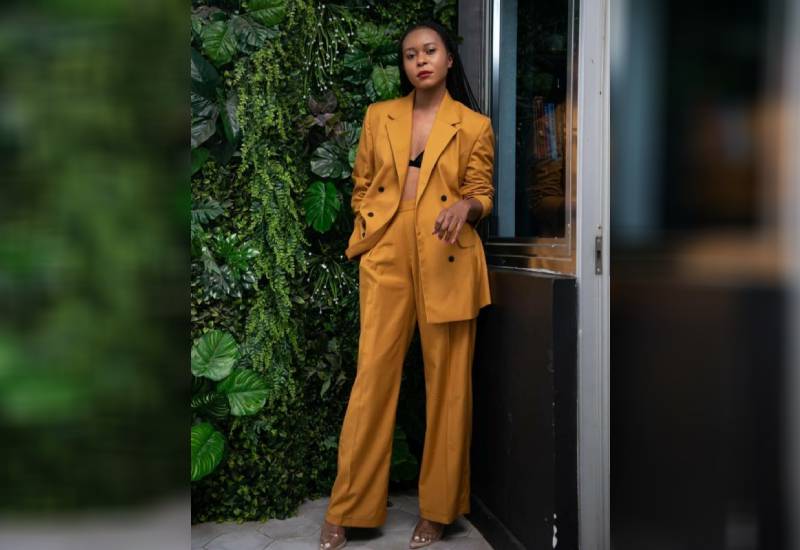 How did you start your business?
I started right after I quit my job, for the second time. When MY second-hand clothing business failed, I got another job at a retail store where I again worked for a while but at the back of my mind, I still wanted to become my own boss.
I was looking at my future and trying to figure out what was going to be end goal for me. I knew my future was in fashion but I needed to have a strategy.
I talked to my partner and his support was tremendous. He could tell how much I wanted to invest in my passion and he cleared all the doubts I had.
Starting my business was not a bed of roses. It was risky, tough and I had to give it my all. I am obsessive with my business, every detail, every design, every fabric.
I pour my heart into my business because it means the world to me and I work hard to make sure it represents the exact vision I had for it when I started out. I'm thankful to God for bringing me this far.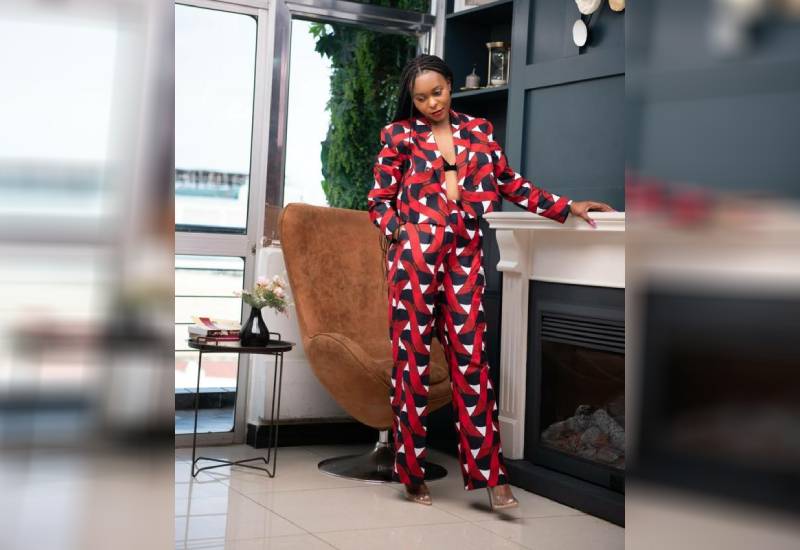 What has been your challenge in running your brand?
My greatest and toughest challenge is having a business and running it through a global pandemic. When COVID-19 hit, everything changed drastically.
The world became unpredictable and honestly, it was a scary time for my business. From time to time, I was feeling overwhelmed with stress but at the end of it all I decided to take a leap of faith. I prayed for the best and with the help of my support system, I've never stop grinding.
What has been your biggest milestone?
Despite COVID-19 causing a number of challenges, I opened my shop, located at the heart of Nairobi. Here, I get to display my outfits and have meetings with my amazing clients. I am thankful and grateful for every opportunity, particularly from my clients who appreciate my style and designs.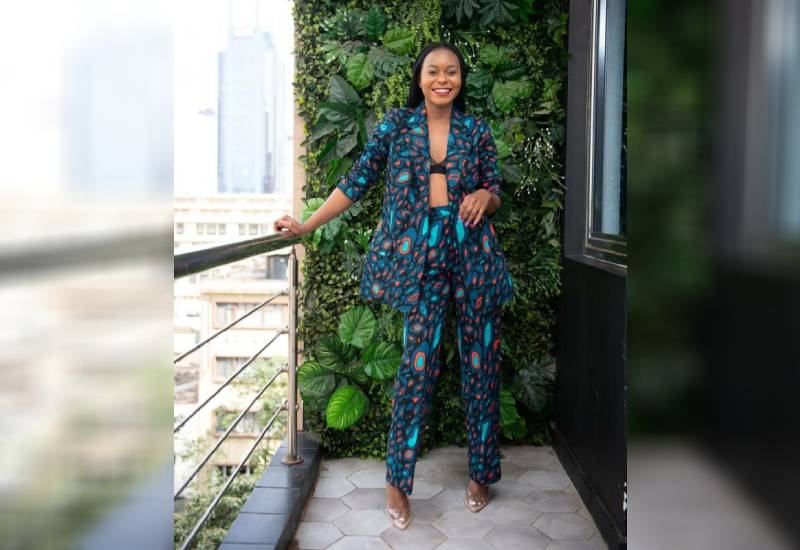 What advice would you give to women interested in the clothing industry?
Take chances! Take risks! Don't let doubt get in your way. Following your passion or your dream might turn out to be the best thing that ever happened to you.
Doing what you love is the most self-driven thing you could ever do. Be smart in decision making, work hard, give it your all and most of all, don't give up.
It will get bumpy, that's for sure but it's definitely worth it to keep trying rather than be stuck in the world of "what ifs".
What business growth would you like to achieve in the next five years?
I want my brand to be recognized internationally, and be a household name. I would also love to grow and venture into more opportunities and grow my business.
That's the achievement I'm pushing towards every day. This a constant reminder that I have to be bigger than what I am today. I'm always evolving, and I don't intent to ever stop.
Related Topics