KWS probes death of three elephants in Taita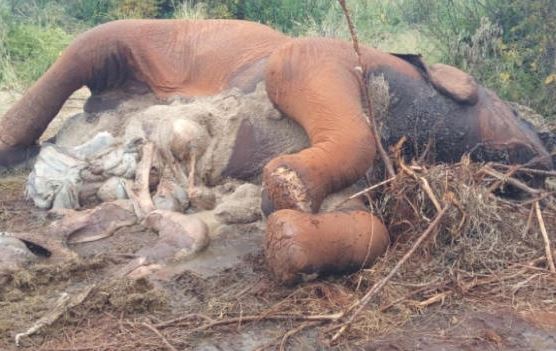 Wildlife officials have launched investigations into the death of three elephants at Sagala in Tsavo conservation area near Voi township.
Kenya Wildlife Services (KWS) yesterday said its veterinary doctors have taken samples from the carcasses for testing amid reports that the animals were poisoned by villagers.
One elephant was killed last week while two others died two days ago, according to initial assessment by KWS officials who visited the scene yesterday.
Tsavo Park's Senior Warden Willis Njue said postmortem examination will be conducted to determine what killed the elephants. Another KWS officials ruled out acts of illegal poachers since the carcasses had the tusks intact.
Last year, over 20 camels were poisoned and killed in the same area by local residents who were protesting destruction of their farms by the animals.
The incidents come at a time when persistent human-wildlife conflicts continue to be experienced in the region.
David Mwandaghina, Kishushe location chief in whose area is one of the worst hit by human-wildlife conflicts, said KWS personnel had been overwhelmed. "Elephants are all over the place threatening human lives and destroying property. Hundreds of acres of mature food crops have been destroyed," said the administrator.
Other human-wildlife conflict hot spots include Kasigau, Mata, Chala, Sagala, Marungu, Maktau and Bura in Taita Taveta. In Kasigau alone, three people, among them a ranger, had been killed by marauding elephants in the recent past.
Early this week, more than 200 game scouts were enlisted to help in wildlife conservation starting next month.
Recently, officials from the national government said they have spend over Sh93 million to compensate victims of wildlife attacks in the region. This include more than Sh2.7 million for injury as a result of the attack by wild animals for the 2017/2019 period.
In January, the Wildlife and Tourism Cabinet Secretary Najib Balala said the government will disburse additional funds for compensations.