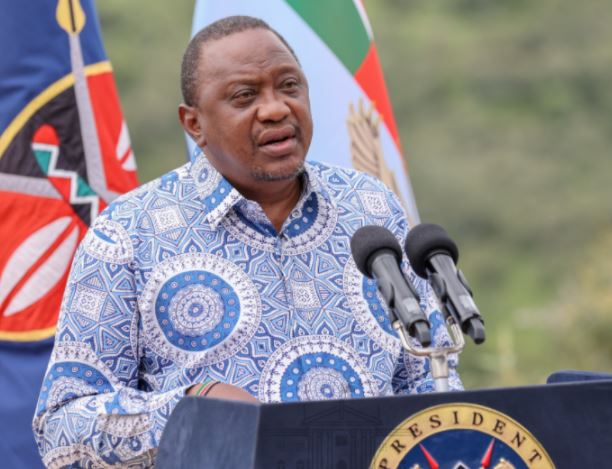 President Uhuru Kenyatta has called on world leaders to join forces in addressing the threat of climate change.
He was addressing the Climate Adaptation Summit that has attracted over 50 global leaders and climate activists.
"Climate change, like Covid-19, is a reality that has to be dealt with now. As we endeavour to build back better, we must also learn from each other and build resilience through partnerships," said President Kenyatta.
Kenya and other African countries that are already grappling with the impact of climate change in the form of erratic temperatures, perennial droughts as well as heavy and unpredictable rainfall.
President Uhuru said climate change instigated calamities pose a great risk, particularly to agriculture and specifically to small-scale farmers, which could further worsen food insecurity on the continent.
Read More
"Agriculture is key to our climate mitigation and adaptation agenda and hence, we must work to empower our farmers to adapt to sustainable practices and respond to changing weather patterns," the president warned.
Virtual high-level session of the Climate Adaptation Summit 2021. pic.twitter.com/HhoGGlGQXu — State House Kenya (@StateHouseKenya) January 27, 2021
Mohamed Adow, the Director of Power Shift Africa, a climate change and renewable energy think tank based in Nairobi said President Uhuru's speech is a timely call to action to combat and provides leadership in the global fight against climate change.
"Kenya is one of only six African countries that have submitted their National Adaptation Plans to the United Nations. This demonstrates commitment by the country to integrate its climate policies to cut emissions and help Kenyans adapt to the changing climate into its national development strategy. It shows Kenya is at the forefront of African leadership on tackling the climate crisis and we must urge our fellow African neighbours to follow suit," said Adow.
"The agricultural sector is very sensitive and highly vulnerable to climate change, which leads to reduced productivity and insecure livelihoods," he added.
The Climate Adaptation Summit was held virtually and hosted by the Netherlands from January 25 to 26 and has attracted global and local stakeholders. The leaders are expected to launch a comprehensive Adaptation Action Agenda, setting out clear commitments to deliver concrete new endeavours and partnerships to improve global resilience to the effects of climate change.