Sh5m set aside for restoring key water tower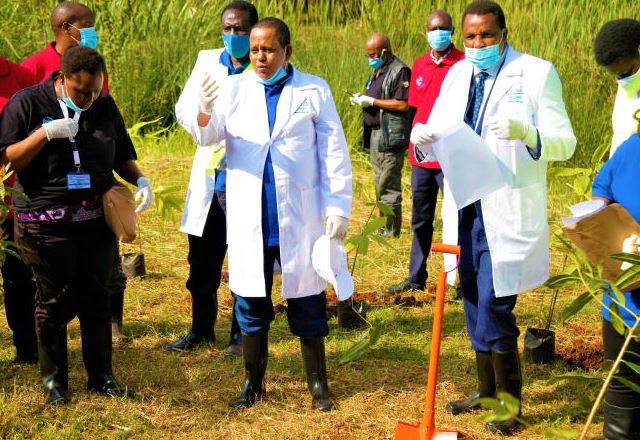 Efforts to conserve one of Nairobi's most important water catchment areas have been stepped up.
The Water Resources Authority (WRA) on Wednesday launched a tree-planting exercise aimed at adding over 7,000 more trees along the banks of the Ondiri Swamp in Kikuyu, Kiambu County.
The exercise, led by the authority's chairman Joe Mutambu, accompanied by CEO Mohamed Shurie seeks to conserve the threatened swamp, the source of Nairobi River which joins other rivers downstream to form Athi River. Speaking at the launch of the exercise, Mutambu reiterated the importance of the swamp and Mwache Dam which acts as an important biodiversity site.
Financial year
Increased encroachment by farmers on the periphery of the swamp, illegal water abstraction, effluent discharge from Kikuyu town and harvesting of green grass within it for fodder are some of the main threats that made the authority move in.
WRA has set aside Sh5 million in the current financial year to fence the area on which the swamp sits. "Being in the periphery of Kikuyu town, there is effluent discharge from the septic tanks in the surrounding settlements released especially with storm water adds to the inorganic loading," said the authority boss.