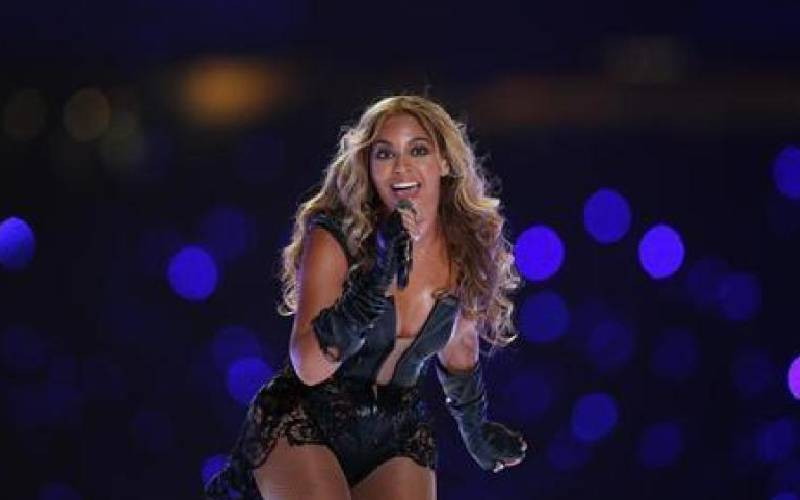 On Wednesday, American singer Beyonce broke the internet when she announced the Renaissance World Tour, in support of her seventh studio album Renaissance which was released in 2022.
The tour, her first in almost seven years, had earlier been teased in October 2022 when Beyonce auctioned a ticket for an unspecified show which went for a whopping $50,000 (Sh6.2 million).
Following her announcement, music lovers across the globe were eager to know the ticket prices for the tour that will kick off on May 10 in Stockholm, Sweden, and conclude on September 27 in New Orleans.
Ticketing officially begins on February 6, starting with an exclusive presale to BeyHive members while the rest can get their tickets from Beyonce's website and Ticketmaster.
Although the official ticket prices are yet to be listed, PopBuzz reports that they will range from £56 to £2400 (Sh8,500 to Sh366,000) depending on the option one chooses.
Some of the options include; Gold Circle, Standing, Gold VIP Fan Ticket Package, Beyhive VIP Package, and Pure/Honey on Stage Risers Front Row experience.
You certainly do not expect to see a 'common mwananchi' in the front row, overly ecstatic after parting with Sh360,000.
For starters, this amount can do so much, at least here in Kenya. Let us put this into perspective.
According to the Kenya Economic Survey 2022, the average minimum monthly wage for casuals in the Agricultural sector in rural areas currently stands at Sh9,014, meaning the concert's front-row ticket would comfortably settle the wages of around 40 employees stress-free.
Nairobi County budget
Beyonce's estimated net worth is $500 million (Sh62.3 billion) and Billboard Magazine predicts that her upcoming tour might earn her up to Sh34.3 billion!
Now, with an extra Sh4 billion, Beyonce would enable Nairobi Governor Johnson Sakaja to deliver on his pledges, as the County Assembly passed the Sh38.3 billion 2022/2023 Appropriation Bill in late 2022.
Items such as The School Feeding Programme (Sh400 million) would be handled in a flash, perhaps from a few ticket sales in major European cities.
Earlier this week, the government disbursed Sh32.9 billion (less than what Beyonce will make in the next few months) to road agencies and the Kenya Wildlife Services (KWS) which maintains roads inside parks.
From this, the Kenya National Highways Authority (KENHA) is set to get Sh12.85 billion and the Kenya Rural Roads Authority will receive Sh10.85 billion.
Simply put, the singer would still remain with around Sh2 billion after fixing our roads. Bonkers!
Having risen to fame as the lead singer in girl group Destiny's Child, Beyonce, 41, has established herself as a solo artiste, earning 88 Grammy Award nominations in the process.
On January 21, 2023, she performed at a private show in Dubai, her first full concert in more than four years, to an audience of influencers and journalists.
So exclusive was the affair that there was a no-phone policy. The singer is said to have made three wardrobe changes, including a red corseted jumpsuit and a sheer crystal-adorned mini-dress.
She gave a sweet shout-out to her family on stage, and her daughter, 11-year-old Blue Ivy joined her at one point.
"She announced to the crowd that her mom, Tina Knowles, father, Mathew Knowles, her 'beautiful husband' Jay-Z, and their children, Blue Ivy, Rumi, and Sir Carter were all in the audience to support her," Variety notes.
So, what kind of budget do you need to have Queen Bey perform for an hour? A hefty Sh4.3 billion, reports The Daily Mail.
Word has it that she received around Sh3 billion for her performance in Dubai.
Related Topics