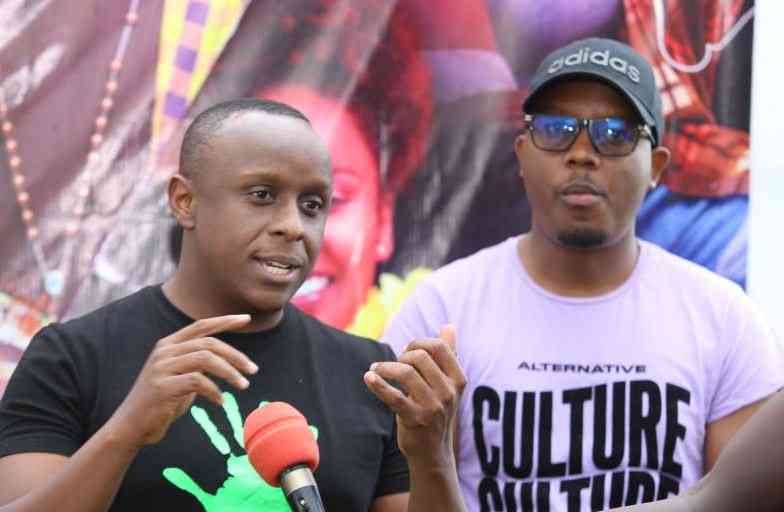 Philit Production, a company famed for local film production has extended its talent search to Eldoret.
The company is seeking to help potential actors discover their innovative potential at a tender age.
"We started producing entertaining films early this year without knowing that they would get fans all over the country, with the latest feature known as Click Click Bang," said CEO Philip Karanja.
He added, "The film premiered on July 15, 2022, at Nairobi Cinema before having three other screenings."
Apart from Nairobi, the screenings were taken to Nyali cinema in Mombasa and later took part at Hotel Kunste in Nakuru County.
"Our last show, which gave us a lot of pride was held in Eldoret, where fans were eager to watch the new products after turning up in big numbers," said Karanja.
Abel Mutua, the creative director said the team has made the country proud by producing amazing film show products for the first time.
"We have directors of photography, production managers, sound engineers, gaffers, stylists, makeup artistes, administration personnel, actors, and a crew that contribute to the success of their content," said Mutua.
Oil distributor and diesel power director Collins Boinet, who is the main sponsor said introduction of film screening will reduce cases of thuggery and also improve the livelihood of Kenyans.
"They have come up with a film which will make our people concentrate without spending their time on dirty productions and idleness," he said.
Rift Valley Technical Institute student Ashley Alberts said they were happy to watch people they are familiar with.
"As youths, we are happy with this kind of creativity; instead of us going to clubs, we will be spending time watching our people," she said.
The team promised to take the entertaining screenings to the 47 counties.
Related Topics