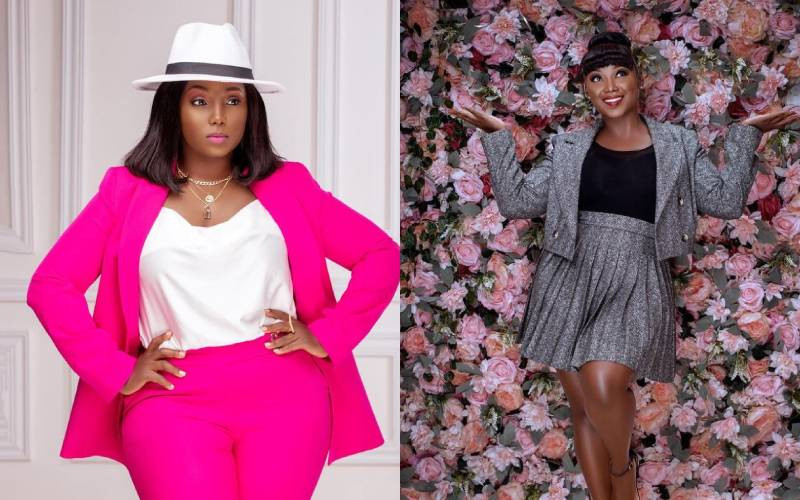 Celebrated actress Catherine Kamau, aka Kate Actress, has said that she recently underwent a procedure known as gastric balloon. According to Kenya Laparoscopic Surgery Services, 'a gastric balloon, also known as an intragastric balloon or belly balloon, is a soft balloon that is inserted into one's stomach through the mouth using an endoscope, non-surgically. It is an endoscopic treatment for obesity that together with a balanced diet and physical activity helps losing weight.'
The award-winning actress shared the news with her fans through social media while showing off the benefits she had gained after the procedure.
"Post gastric procedure update," she captioned a photo flaunting her curvy self.
According to the mother of two, she is looking forward to hitting the gym once again to maintain her desired body shape and figure.
"Can't wait to start lifting," she captioned a video on Instastories.
Just three months ago, content creator Murugi Munyi, formerly known as Yummy Mummy, said she also went through a weight loss procedure that cost her Sh600,000.
"I decided to go for the lipo because I had the money and also it was my birthday treat. As human beings, we work so that we are able to afford the things we want. You work for it or you also pay for it. These things can go concurrently. It was just under KES600,000," she said
Acknowledging that procedures associated with weight are still taboo in Africa, Murugi encouraged her fans by reassuring them that such procedures are a norm overseas.
"There are hospitals where the surgery can cost Sh1 million. Getting lipo in Africa is still a taboo but, in the US, and the UK it's very common," she added.
She said that through the procedure, she lost at least 8.7 litres of fat.
"Do you all want to see the 8.7 litres of fat that they took out my midsection," wrote Munyi adding, "My tummy is currently completely strapped up and compressed so there's nothing to see here, it's still a long road ahead," she added.
Related Topics