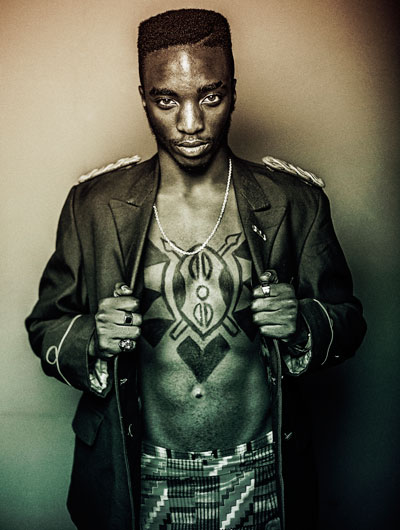 Shappa-man
Camp Mulla rapper Shappa-Man, is at it again. After Pulse paparazzi captured him in a club brawl some few months ago, the rapper made a fist comeback, last weekend, at the Carnivore Simba Saloon restaurant where he allegedly assaulted a party-lover before police arrested him.
The rapper was in the company of his fellow Camp Mulla members when one William Oyando and a friend, approached them wondering if they were the ones smoking 'weed' whose fumes could be smelt metres away.
According William who was in the middle of the saga, instead of engaging him in a conversation, Shappa-Man and his friends took the matter personal and went physical, reigning blows at him as they warned him to keep off their business. He sustained head injuries and had to seek medical assistance.
The 10pm Sunday drama attracted club security bouncers who in turn informed police officers on patrol. They arrested the entire team and asked them to go and record a statement at the Lang'ata Police Station.
Related Topics