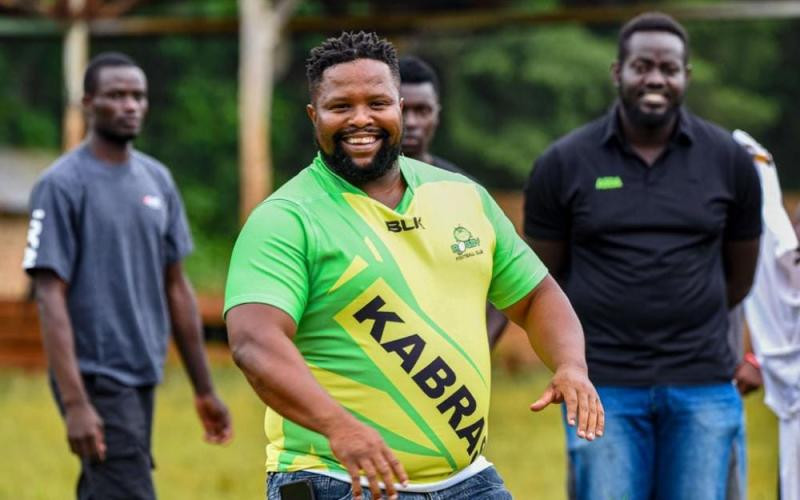 Kenya Cup and Enterprise Cup champions Kabras Sugar Rugby Club on Wednesday confirmed South African tactician Carlos Katywa as the new head coach of the club ahead of the 2022-2023 season which kicks off on Saturday.
South African Jerome Muller who ended KCB's five-year reign by winning the Kenya Cup last season has since left his role as head coach and is said to have opted to pursue other interests back home in Cape Town.
Muller inked his name to the record books after guiding the sugar millers to their second Kenya Cup title after five years of painful consecutive final defeats.
Speaking when the club launched its new jersey for the new upcoming season at Kakamega Showground, Katywa said Kabras is still the same while dispelling rumors of radical changes at the club.
Katywa who was part of Muller's technical bench handling the forwards said they are going for the title again.
"Nothing has changed much in the team. Muller left which is sad but rugby has to continue. We have not lost any player and what we have done is creat a new culture where we are developing new talents that can help with the phase out in the near future."
"I believe rugby should not be only about winning matches but a special sport and lifestyle where young players can learn important life values while also earning a living. We want to incorporate this into the team," said the coach who confirmed the club will rope in close to 20 junior players by January.
Ahead of their season opener against Catholic Monks, Katywa said it is a final for them despite resting over 10 players who are fresh from representing Kenya Simbas at the World Cup Repechage.
"Every match is a final to us. We are resting over 10 players with a key focus on offering them adequate rest and time to recover both physically and psychologically after what transpired in Dubai so that we can have an even stronger squad by January."
"That doesn't mean we are weak, we have a pool of talented players with typical skillsets that we believe can lead the team to victory in the opening three matches," said the new coach.
Assistant coach and former Kenya Simbas international Max Adaka will handle the forwards and work on the defence while former player Edwin Achayo who has been handling the development side will take charge of the backs.
Former Kenya Sevens international Felix Ayange is the skills coach and has started making tweaks to the side's attacking structure ahead of the new season.
Related Topics