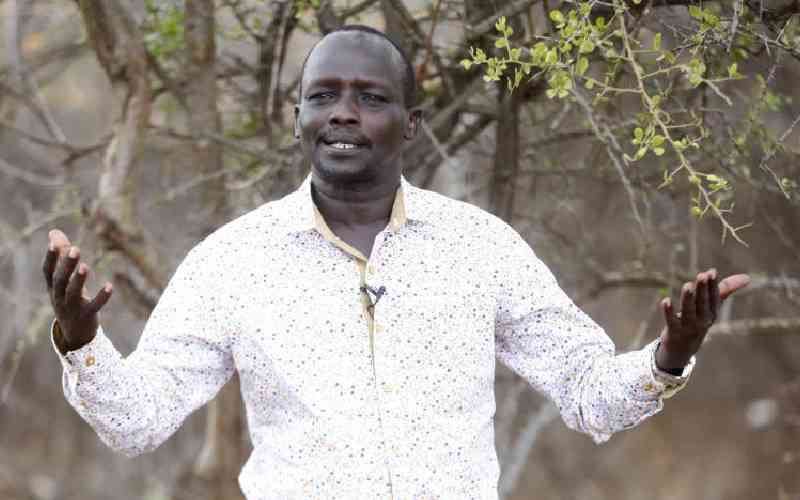 County assemblies in the South and Central Rift will have a large number of newcomers after voters decided to remove the majority of incumbents.
The majority of MCAs elected in 2017 were shown the door, with those who served as Majority and Minority Leaders bearing the brunt of the political fallout. Only four incumbents returned to the Bomet County Assembly in the hotly contested polls.
Majority Leader Josphat Kirui was unable to defend his seat after being defeated in the party primaries, with a newcomer taking his place at Ndaraweta Ward. Minority Leader Andrew Maritim of the Chepalungu constituency's Nyangores Ward was the first to be shown the door by newcomer Josea Mutai of the UDA, ending the CCM's 10-year hold on the Ward.
Josea Chepkwony, his deputy, and five other incumbents from the constituency were also defeated.
Davis Langat of Longisa Ward and David Kelong, the Education Chairman of Kembu, were also shown the door. Gender and public service Chair Chesang Arwasa of Chemaner Ward was also removed, as were five Sotik constituency members.
However, Assembly Deputy Speaker Wesley Kiprotich, who is also the Chepchabas Ward Representative, and Charles Langat (Boito) returned to witness the dismissal of three of their colleagues.
Kiprotich received 3,529 votes, outnumbering his main challenger Frankline Rono, who ran on the Independent ticket and received 1,400 votes. Langat, for his part, survived an onslaught by Kiplangat Kirui.
The Big Nine
Langat received 6,916 votes, while Kirui received 6,231 votes. The self-styled "big nine" ward representative of Kericho County Assembly survived the electorate's wrath to win second and even third terms in office. The MCAs who held senior positions in the county Assembly's leadership and committees are referred to as the "big nine."
Top of the list includes; Chilchila MCA Hezron Kipngeno who is also the leader of the Majority, Albert Kipkoech (Soliat/Finance committee Chair), Cheruiyot Bett (Ainamoi/Chair Education), Paul Chirchir (Kapsoit/Roads Chairmain) Phillip Rono (Kamasian/ Water Committee), Erick Bett (Kipkechrbor), Erick Bii (Kaplel Artet), Anthony Ruto (Kipkelion) and Aaron Rotich (Cheptoriet/Seretut).
Francis Terer who had served in the first assembly (2013-17) made a political come back in the Tuesday election by dislodging Evans Kibet.
Even as the nine MCAs were re-elected, Anita Biegon won the Chemosot ward seat in the Bureti constituency, making her the only female elected MCA. "My sole responsibility will now be to devote every effort to leading Chemosot ward to prosperity for all," she said.
The county assembly will also include a newcomer, Dr Naaman Rop, a former University of Kabianga (UoK) lecturer who won the Soin ward seat after withdrawing his earlier bid for the Soin/Sigowet parliamentary seat.
"Despite having a large economic potential, Soin Ward has lagged behind the other 30 wards in Kericho. This time, I believe the residents of the area have finally elected the right leader with the intellect and ideas to change the situation," he said.
Kanu Dominance
Kanu's dominance in Baringo County's Tiaty sub-county continues, with the party securing the majority of seats. Six of the seven elected ward representatives ran on a Kanu party ticket. All seven ward representatives elected in the 2017 General Elections were on a Kanu ticket.
Despite a self-proclaimed eight-nil victory, only six of the seven MCAs were victorious. Tiaty MP William Kamket, considered the team's patron, was able to keep his seat.
Nelson Lotela of Silale ward, who abandoned Kanu for the Kenya United Party, was defeated. Churo Amaya MCA Ameja Selemoi, who competed on a Kanu ticket, was defeated by Diana Siriti, who competed on a KUP ticket.
Siriti received 2,230 votes, while Selemoi received 2,178 votes. Tangulbei MCA Mailuk Shadrack received 3,334 votes, while Musa Puluitogh of KUP received 2,399. Clement Naduma, MCA for Silale Ward, received 1,528 votes to retain his seat. He knocked out incumbent Lotela Nelson, who bagged 911. Lotela ran on the KUP ticket.
Ward Rep Maria Losile of Loyamorok received 2,064 votes, while her closest competitor, KUP's candidate Isaiah Kamama, received 1,021 votes. Solomon Loluka, incumbent Ward Rep in Kolowa Ward, was re-elected with 3,183 votes. Josphine Kiptilon, a KUP candidate, came in second with 2,274. Sam Lokales, MCA for Tirioko Ward, was re-elected.
Ribkwo ward's Daniel Tuwit got 2,612 votes while his competitor Madiangiro Nicolus got 1,798 votes. Loluka said their victory was expected and they will deliver the agenda of Kanu not only in Tiaty but the entire Baringo County. He said they remain in supper of the party chairperson and Tiaty will remain Kanu stronghold. "Many Tiaty residents believe in Kanu, a party which believes that in the future, we will assume leadership of this country," he said.
[Gilbert Kimutai, Caroline Chebet, Antony Gitonga, Nikko Tanui and Daniel Chege]
Related Topics