Rift Valley leaders seek a comeback in 2022 polls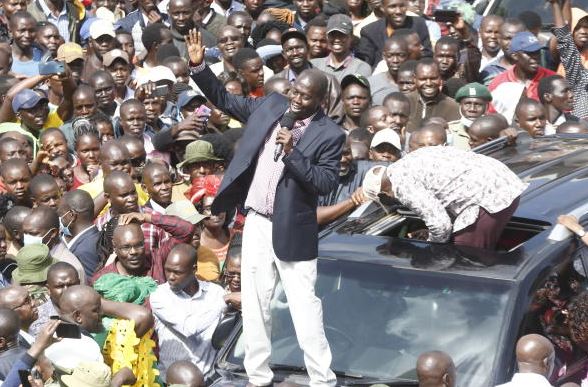 With the anticipated referendum tentatively set for June this year, the prevailing political environment has created an opportunity for Rift Valley leaders who lost their seats, to make a comeback.
In Nakuru County, among the politicians expected to seek a comeback is the county's inaugural Governor Kinuthia Mbugua who lost in the 2017 General Election to Lee Kinyanjui.
Mr Mbugua, after losing to Kinyanjui during the Jubilee party primaries, sought to vie as an independent candidate but was prevailed upon by President Uhuru Kenyatta to step down and was later appointed State House comptroller.
The expected additional five constituencies in the county are also set to offer a political lifeline to incumbent and former MPs who have been vouching for the constitutional review.
Among the constituencies set to be subdivided are Naivasha, Nakuru Town East, Nakuru Town West, Njoro and Molo.
Former MPs
Sections of Njoro and Molo constituencies are to be hived off to form a new constituency, an opportunity former MPs Joseph Kiuna (Njoro), Njenga Mungai (Molo) and Jacob Macharia (Molo) are seeking to exploit.
"We are glad that the referendum will herald creation of a new constituency in our area and this means more money to our people. When the right time comes, I will make my stand known," said Kiuna.
"We have a huge population in Molo and the creation of a new constituency will be a win for us to have effective service delivery to the electorate. We urge our people to support this course," said Mungai.
Kiuna served as Molo MP between 2007 and 2013 under Party of National Unity (PNU) before the constituency was split into two. He was then re-elected as MP for Njoro under The National Alliance (TNA).
Between 2013 and 2017, Macharia served as Molo MP under TNA ticket but lost to Kuria Kimani in the last General Election. Mungai was first elected Molo MP in 1988 under Kanu ticket and re-elected in 1992 under Ford Asili party.
The sub-division of Naivasha constituency into three is set to create a platform for former area MP John Kihagi who lost the seat to the incumbent Jayne Kihara in 2017. It is the county's most populous constituency.
"Naivasha has a population of at least 355,000 people. Under the looming referendum, there is a population quota of 133,000 per constituency and we qualify for three constituencies. I will be seeking to be elected in one of them once the process succeeds," said Kihagi.
Kihagi was elected as Naivasha MP in 2013 under TNA before he lost the seat to Kihara of Jubilee Party.
Former Kuresoi South MP Zakayo Cheruiyot, who is also Chama Cha Mashinani (CCM) deputy party leader, is also seeking to unseat incumbent Joseph Tonui who clinched the seat on Jubilee ticket.
Cheruiyot was first elected Kuresio MP in 2007 on ODM ticket before the constituency was split into two – North and South.
He was in 2013 re-elected as Kuresoi South MP under United Republican Party (URP) while Moses Cheboi clinched the Kuresoi North seat under the same party.
CCM party leader Isaac Ruto, who is also former Bomet governor, has declared his comeback plan after five years in the cold.
Although the former governor declared support to Deputy President William Ruto for political survival, he and his party fully supports the referendum Bill which advocates more resources to be devolved.
"I will support you William Ruto for the top seat as I also go for the governor position," said Isaac at a rally in Londiani in January.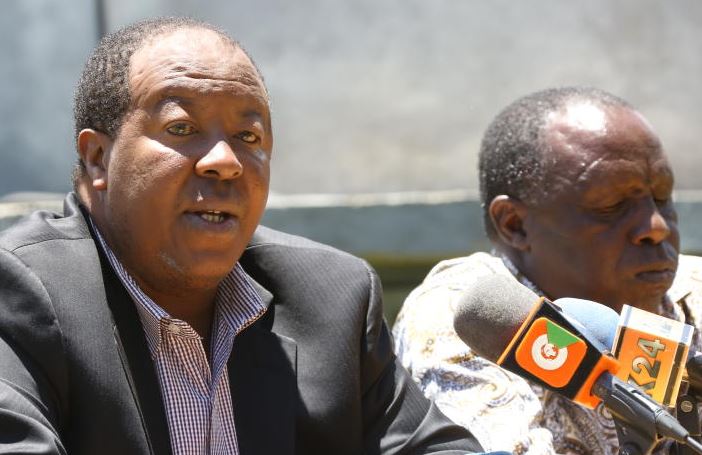 Chepalungu MP
Before his election as governor under ODM ticket, Ruto had served as Chepalungu MP first in 1997 (Kanu) but lost to John Koech in 2002 under the same party.
He made a comeback to Parliament in 2007 under ODM ticket before vying for governorship in 2013.
In Baringo County, inaugural former Governor Benjamin Cheboi has declared his intention to unseat Stanley Kiptis who is serving his first term.
"I was your first governor. We laid the foundation to improve the living standards of our people. In 2022, I will be coming back to finish what I began," Cheboi said at a rally in Kabarnet town last week.
Cheboi who resigned as CEO at the Higher Education Loans Board (HELB) in 2013 successfully cliched the Baringo governorship under URP ticket, having trounced Simon Chelugui (current Labour Cabinet Secretary) in the party primaries.
He lost Jubilee nominations to Mr Kiptis in 2017.
Also present during the rally attended by DP Ruto was former MP Sammy Mwaita who served in Baringo Central for two terms between 2007 and 2017. Mwaita, a former Commissioner for Lands, has been making political forays across the constituency.
Mwaita served as MP for Baringo Central in 2007 (ODM) before defecting to URP which saw him re-elected in 2013. He, however, lost the seat to Joshua Kandie in 2017 who vied for the seat under Maendeleo Chap Chap ticket.
Former Eldama Ravine MP Musa Sirma has in the past one year been active in national politics, drumming support for the referendum in Baringo County.
He served as area MP from 1997 to 2007 under Kanu ticket when he lost to Moses Lessonet (ODM). Lessonet retained the seat in 2013 under URP party and in 2017 under Jubilee party.
Sirma, however, is yet to officially declare his political interests with sources close to him intimating that he is likely to contest for the same parliamentary seat or go for Baringo governorship.
In Narok County, three Sunkuli brothers who have been in politics over time have declared interests in various seats.
One term
Former Kilgoris MP Julius Sunkuli, who served the constituency for one term between 1997 and 2002 under Kanu party, has declared his interest in the seat in 2022 elections.
A section of Maasai elders in January, this year, endorsed Andrew Sunkuli, a businessman, for the Narok gubernatorial seat setting him against his brother Charles Sunkuli who was endorsed by another group of elders.
Charles is the current Principal Secretary in the Devolution Ministry.
Julius had in 2013 vied for Narok senatorial seat under Kanu ticket while his brother Andrew sought the same seat as an independent candidate. The two lost to Stephen Ntutu (URP).
In 2017, Andrew did not contest while Julius sought Transmara West parliamentary seat under Kanu ticket.