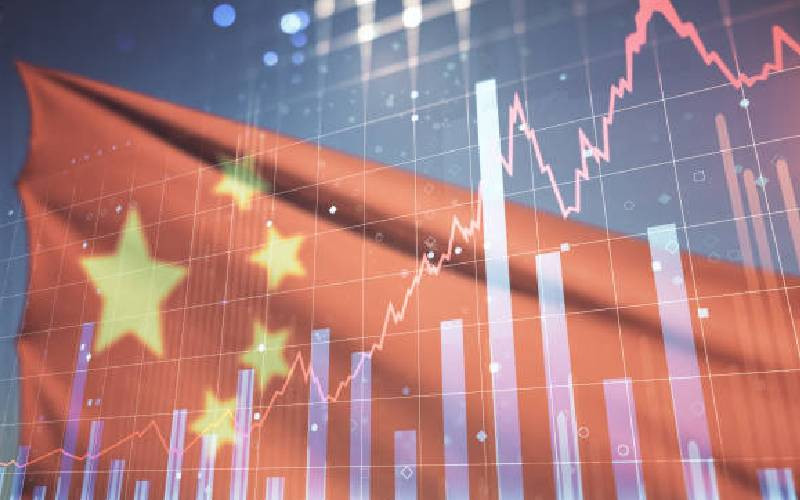 Mass starvation and death! Sounds like a typical African story, right? Believe it or not, this was China about six decades ago, in the period following the ascension of communist revolutionary Mao Zedong to power in 1949.
If the mid-50s, images of malnourished Chinese children feebly wading off filthy flies from their gorgy eye sockets amid the stench of death from hunger and years of conflict were to be replayed today, it could very well be mistaken for a troubled African country.
But the meteoric transformation of China has countless lessons for Africa. After Zedong's death in 1978, a visionary Deng Xiaoping ascended to power as paramount leader of the People's Republic of China.
Xiaoping had witnessed first-hand the folly of Zedong's ineffective socialist economic policies which had seen then neighbouring states such as Japan, Singapore, Taiwan and Hong Kong post better industrialsation prospects. He wanted a change. Keen to change the fortunes of his people and rescue the masses from poverty, Xiaoping introduced reforms to open up the Chinese economy to external investors.
He begun this daring experiment in the country's Southern Coast in 1980 by setting up four Special Economic Zones (SEZs), where external investors could set up industries and other businesses without necessarily seeking authorisation of the central government.
Taking advantage of fairly cheap labour due to the country's massive population, the government also provided tax and business incentives which enticed local and foreign investors to pitch tent in the SEZs.
So successful was this strategy, that in 1986 – barely six years later – the government opened an additional 14 SEZs, catapulting China to the economic fortunes which have today made it the envy of other global superpowers, especially the United States.
Drawing lessons from this Asian giant, Kenya can initiate similar transformative reforms to prepare our economy for the next phase of industrialisation by reforming our foreign policy to place more emphasis on economic diplomacy.
In economic diplomacy, countries adopt foreign policies that advance increased trade by promoting local and foreign investments as well as bilateral and multilateral collaborations.
As the largest economy in East African Community (EAC) and the regional trade and diplomacy hub, Kenya has a significant head-start.
In our Kenya Kwanza campaign manifesto, President William Ruto made a pledge to anchor our foreign policy on economic and commercial diplomacy "by leveraging on our international engagements to create more opportunities for our citizens and to court investors".
Kenya is largely an agricultural economy. But our farmers are not getting value for their produce, especially due to our trade model that prioritises export of raw materials.
One of the Kenya Kwanza's campaign pledges was to accelerate industrialisation to enable us export finished goods from agricultural produce. This is a great place to start our foreign policy reforms to the economic diplomacy pillar, and to cascade it down to all our 47 counties.
Borrowing from the 1980 Chinese model, the national government can accelerate this economic transformation by partnering with counties to create Special Economic Zones in key strategic counties. Here the national and county governments can advance such incentives as free land for investment and subsidised taxes to investors willing to pump resources into value addition for our agricultural products.
Like in China's case where availability of labour was a critical to the success of the SEZs, our innovative youths should be an integral marketing tool to this strategy.
Related Topics