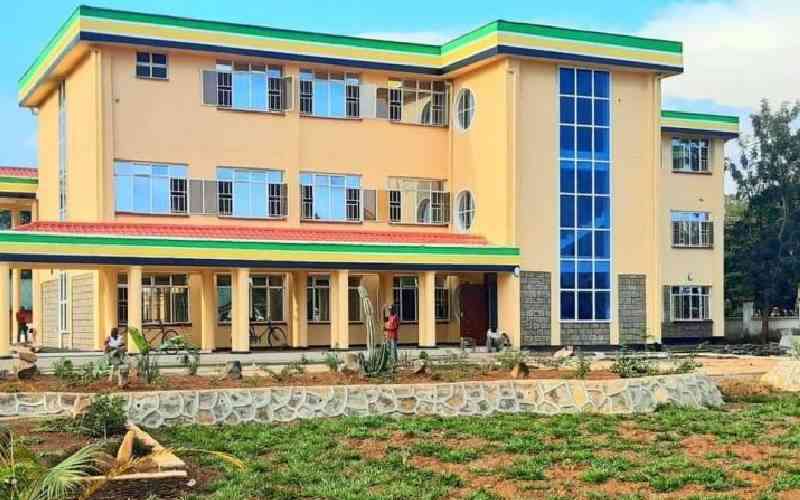 Fresh details have emerged how Siaya County officials illegally withdrew Sh400 million from the county coffers a few days to the August 9 General Election.
The development comes as the Ethics and Anti-Corruption Commission (EACC) pitched tent at the county headquarters and questioned several officials as investigations continued over the withdrawals.
Yesterday, senior EACC officials told journalists that the suspicious amounts were withdrawn within a span of 12 days with some officials receiving up to 12 payments within a day.
Speaking in Kisumu, Eric Ngumbi, who is in charge of corporate affairs at the EACC, said that investigations are into the suspicious withdrawals. He claimed that some clerks at the Assembly received Sh112m in their bank accounts from the Executive despite the Assembly having its own bank accounts.
"For example one individual would receive Sh200,000 while another one Sh300,000. Investigation on the illegalities are ongoing to establish who did what exactly and who received what amount exactly," said Ngumbi.
On Thursday, detectives from the anti-graft watchdog descended on Siaya County treasury to investigate the suspected illegal withdrawals. The team made an impromptu visit to the county's treasury offices in search of crucial documents to help them look into claims of irregular payments made between June 1 and September 30, 2022 by the county government.
According to the revelations, the alleged transactions involving senior and junior county officials happened within 12 days of the August elections. The Executive is said to have also channeled some Sh11 million to some Assembly clerks despite a moratorium by governor James Orengo stopping payments of allowances and pending Bills.
In a letter seen by The Saturday Standard, EACC regional manager in charge of Western region Mr Mogare Oira requested the office of the County Secretary to provide information and documents to facilitate their investigations.
"To facilitate our expeditious investigations on alleged corrupt conduct, abuse of office and irregular payments made between June 1, 2022 and September 30, 2022, provide us with original documents in regards to the said payments," read the letter.
The detectives have also requested for an approved budget, approvals for payments and work plans, payment vouchers and payment receipts used to surrender.
The officers further requested for cashbook excerpts, personal files of the aforementioned officers and a moratorium issued by the governor.
Related Topics