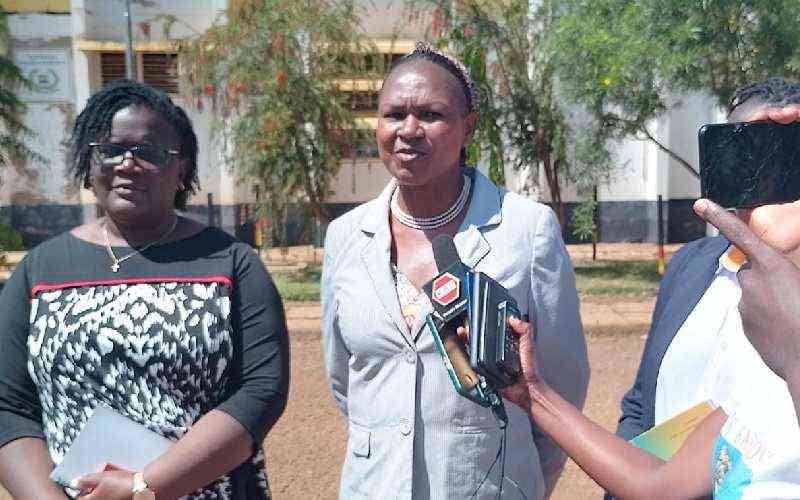 Controversy has emerged over claims of new bodies retrieved from River Yala.
While the Yala sub-county hospital Medical Superintendent Bruno Okal has reported that seven unidentified bodies lying at the hospital's morgue were retrieved from River Yala, the Kenya National Commission on Human Rights and National Police Service have dismissed the claims.
According to Okal, three of the bodies were recovered from River Yala and four along the river bank.
Okal, who further appealed to the public to come forward and help in identifying the seven bodies at the morgue, said the facility is overstretched.
"By virtue of being along the border, the facility serves at least three counties. We've run out of space because of the uncollected bodies," he added.
Earlier this year, River Yala hit the headlines after 30 bodies were recovered there.
Thirteen bodies were positively identified by their kin and collected for burial from Yala sub-county hospital mortuary.
Some of the bodies had ropes around their necks and the fingers were severed or burnt in what authorities believe was meant to erase their identities.
But yesterday, KNCHR chairperson Roseline Odede said that only three bodies from the River Yala incident were yet to be identified.
"Our investigation has found out that out of the 17 remaining bodies, 14 were disposed of by the hospital through a court order," said Odede.
Early this week, the National Police Service also dismissed reports that new bodies were retrieved from the river, terming the reporting as inaccurate and grossly misleading to the public.
In a letter, the police spokesperson Bruno Shiosho confirmed that seven unidentified were lying at the morgue but not associated with the River Yala incidences.
"Each body has a specific and different history and circumstances from the other," he said, adding that they are coordinating and investigating with a view of establishing identity of the deceased persons, including probable causes of their respective deaths.
He said inquest files have been opened as per the law.
Related Topics