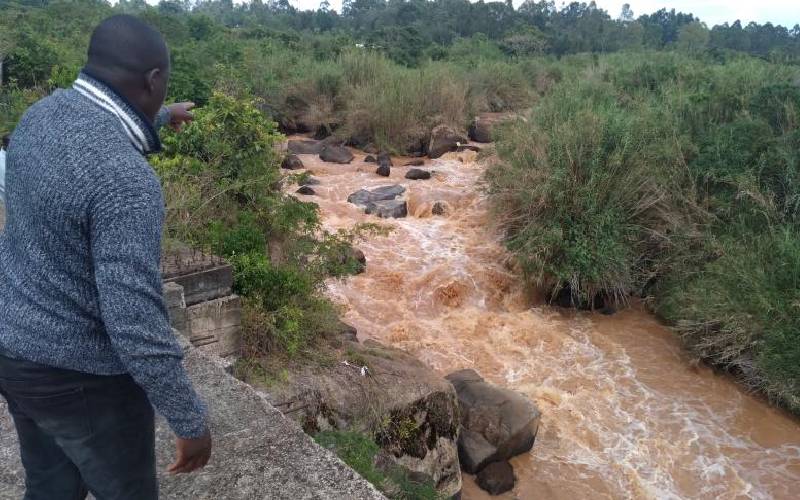 Thirteen bodies retrieved from River Yala have been positively identified by their kin and collected for burial from the Yala sub-County Mortuary in Siaya County.
The last three bodies were identified after families who visited the mortuary to look for their relatives underwent DNA tests on Friday last week.
Twenty-six bodies had been retrieved from River Yala since August last year with little information on who dumped them.
Authorities say investigations are underway as the mystery over who is responsible for the deaths remains unsolved.
A local diver, Nicholas Okero who has been instrumental in retrieving bodies from the river said some were stuffed in sacks, while others had deep cuts.
Some had ropes around their necks and the fingers were severed or burnt in what authorities believe was meant to erase their identities.
Dismas Wakla, Siaya County executive member in charge of health yesterday said that Yala sub-County Mortuary currently has 13 unidentified bodies.
"We have now 13 unidentified bodies as the other 13 have all been positively identified through DNA and their kin has collected them for burial," he said.
Earlier this week, the police said they had made applications to the courts to approve the mass burial of the remaining bodies.
Gem DCC Chacha Mosero however said that families who lost their kin were still free to show up and identify the bodies as they wait for the court verdict. He said investigations are ongoing.
"I do not want to talk much about this issue. Investigations are ongoing. The case is being handled by the DCI," Mosero said.
Meanwhile, the family of the slain Kenya Wildlife Service (KWS) officer Francis Oyaro whose body was among those retrieved from the river are holding meetings to organise his funeral.
Oyaro went missing last August on his way to his family home in Nakuru from his workstation in Marsabit.
His body was identified on Thursday morning. It was among the 15 which were retrieved from the river.
His body was identified after DNA results were released.