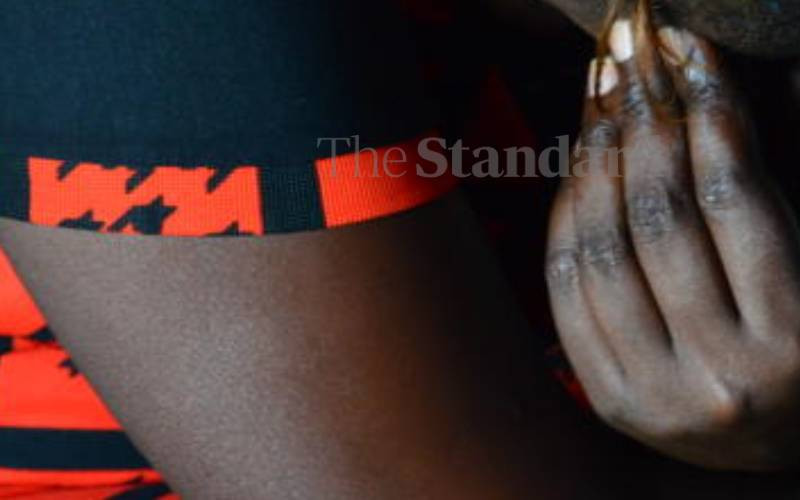 Winnie Akello (not her real name) is at that age when curiosity gets the best of someone.
At 15, and with political excitement all around her- caravans, road shows and rallies -she found herself at a rally in Kisumu city at the height of campaigns last month.
All went well at the rally; the speeches, promises, dances and good times; until the music died down and everybody had to find their way back home. One month after the elections, she sheds tears as she recollects the ordeal she went through that evening.
A few metres after leaving Ahero town where the rally was held, she was accosted by a man wearing a balaclava. It was about 7.30pm.
"He swung a knife at me, and pulled me into the darkness before committing the act," she told The Standard.
She was rescued by a group of women returning from the market. They took her to Ahero Sub-County Hospital.
Akello's story mirrors that of many women across the country. When darkness sets in, many unaccompanied women have found themselves in the hands of sexual predators.
Many cases go unreported, with victims cowed into silence by emboldened abusers. Societal structures and practices afford the victims little room for coming out. People make a mock of the victims as focus shifts from the abuser to the complainant: Why was she out late? Why was she walking home alone? How was she dressed? Who gave her permission to attend a rally?
Akello's attacker is yet to be identified, let alone arrested. The emotional strain on the teenager will probably weigh her down for the rest of her life unless timely interventions are made.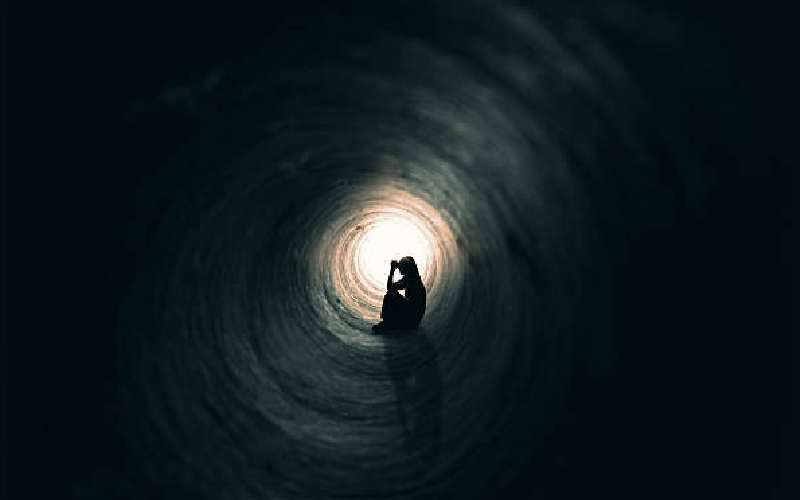 A few weeks ago, a pregnant woman was raped at the Kisumu bus park in the presence of her two-year-old son. Again, a familiar story of lecherous men who spin a yarn to hapless women before turning on them.
Anne Auma (not her real name) had gone to book a bus at the terminus. Like most termini, the Kisumu bus park is packed with male touts. Here, hoodlums blend in with genuine hustlers. How the 'touts' are regulated is a story for another day; no contractual arrangements, no system to track their records, no known residence, no one to hold them to account, just free spirits.
Auma fell into this trap and was 'booked' into a bus which never came. Late into the night, the man offered her shelter in a makeshift structure only to pounce on her in the dead of the night.
"The perpetrator has since been arrested and is in remand. When he was arraigned he refused to plead his case. He will be arraigned again on September 26," Kisumu central OCPD Anthony Maina said.
Activists, however, claim that the case is among many cases that have been reported at the terminus. They claim stranded passengers are a target for sexual predators.
When you visit the bus park, you can hardly tell its notoriety as a crime scene. In the hustle and bustle, everybody has moved on, and the incident buried alongside the many others before it.
Yet people like Auma and her child will be tormented forever by their ordeal. It does not help that the authorities downplay the seriousness of the cases, claiming that only a handful of cases have been reported.
"As shocking as these cases are they are a tip of the iceberg since we know the number of cases reported are hardly representative of the pervasive violations taking place. Indeed while we encourage survivors to report cases we need to improve our systems to meet them at their need," said Judy Gitau, Regional Coordinator, Equality Now, Africa.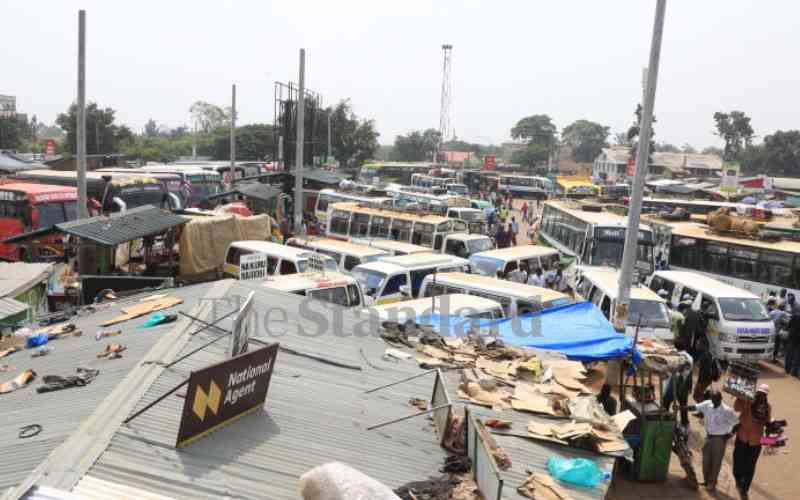 Over the just-ended campaign period, barely two days passed without a case being reported to the authorities with statistics at the Gender-Based Violence Recovery Centre (GBRC) indicating that nearly five cases were reported at the centre every week.
Many cases, however, go unreported with only cases of defilement and rape reported.
A report released by Federation of Women Lawyers-Kenya (Fida) covering days before and after last month's elections paints a grim picture of the problem.
According to the study, Siaya County recorded the highest number of election-related gender violence cases in May and June. Karachuonyo constituency in Homa Bay was the second in the list of constituencies that recorded the highest cases of GBV.
Fida Executive Director Anne Ireri said sexual harassment, cyberbullying and assault peaked during the election period. Some 157 cases were reported in seven days to and after the elections.
In Busia, two cases of sexual assault were reported on election day.
We delved deeper into Kisumu slums and encountered trauma stretching back to the 2013 election period. In Obunga slum, a number of victims are still struggling to overcome the painful ordeals they went through. Some of them are GBV victims who were attacked in 2013 and 2017.
The attacks, they claim, made them not to participate in successive elections. The slum was among the areas worst hit by violence during protests after the 2017 elections.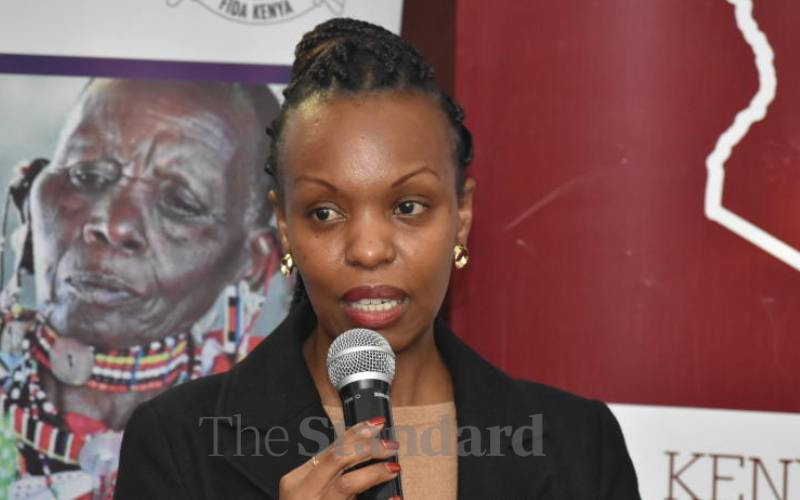 In the build-up to last month's polls, it was also one of the hotspots for violence as supporters of the leading candidates for Kisumu Central Parliamentary seat clashed during campaigns.
The Standard caught up with some victims of sexual violence whose efforts to seek justice have remained a pipe dream.
For instance, Auma Otieno's (not her real name) attackers have never been brought to book five years down the line. Although she still hangs on to the hope that her tormentors will be held accountable someday.
Otieno painfully narrated the events that changed her life and later ruined her family.
It was in the night after the announcement of the 2017 presidential election results.
The 32-year-old mother of two recalled heavy police presence at Obunga Police Post and how things took a turn for the worse.
"It was in the middle of the night and I heard my neighbour screaming. I went out to check what was happening and came face to face with three armed policemen who forced themselves into my house," she said.
"They slapped me, destroyed food and house items one of them approached me tore my clothes and raped me. He then hit me so hard and left," she said.
Scared, Otieno left the house and hid in a ditch in the neighbourhood. Throughout the night she heard voices of despair and screams from women and children in the slum.
In the morning she crawled from the ditch and met a woman who had also been violated on her way to hospital and she tagged along. They both got tested and received medication.
We also met Akinyi* another victim of sexual violence. She is frail and the memory of that night haunts her. To make matters worse for her, the incident ruined her marriage. Her husband left her after he discovered that she had been raped.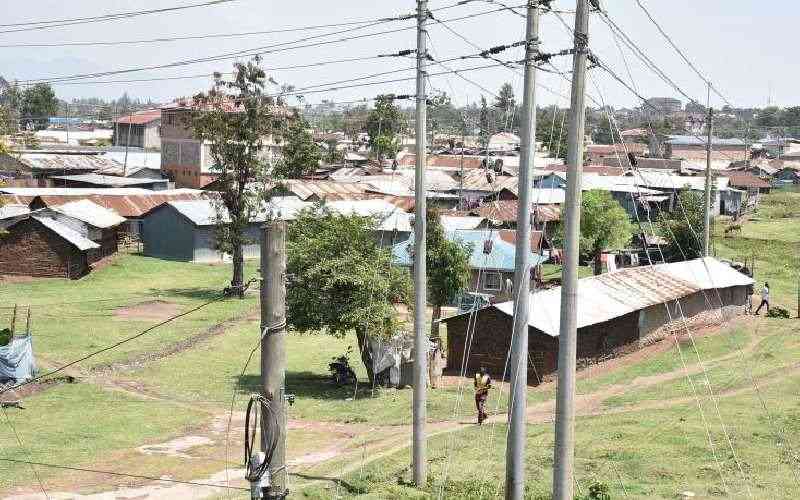 "I was with my two children, and was making dinner when three police officers barged in. They flung the door open and stood in the room looking at us," she recalled.
She added: "My children were scared as the policemen served themselves with the food I was cooking, they were later joined by another colleague.
"He slapped me hard. I wanted to run away but I could not because they were armed. One of them grabbed me pushed me down and raped me before my children.
"I showered after the incident, that was the first mistake I made as I later learnt. My children kept looking at me. They were scared. One kept telling me that police officers are inhuman," she said.
Her husband was away during the incident. When he returned, and learnt about the incident, he was annoyed and blamed her for it.
"He was furious and could not understand. I have lost count of the number times he physically violated me until I gave up on the marriage and sought separation. I lost my family, my dignity and respect as a woman. I became the laughing stock," she added.
For Achieng*, what was witnessed in 2007 and later 2017 has traumatised her to date. Like Akinyi, post-electoral violence completely changed her life.
"The 2007 elections displaced me while 2017 changed my life after I was raped. All I think is to never live and see another day," she says.
A 2017 electoral violence report by the Kenya Human Rights Commission released on the second day of Kisumu Women's Conference documented 51 cases of sexual violence.
The cases were mostly rape and gang rape against women victims in Migori, Vihiga and Kisumu counties with perpetrators being mainly state agents.
The reports indicate that the three counties were largely affected since they were the opposition stronghold, affecting victims psychologically with losses to family ties.
The reports cited a slow-paced justice system that has subjected victims to more pain and suffering and recommended speedy investigations into the cases and prosecution of the perpetrators.
The women leaders demanded a national database on sexual offenders capturing key suspects including politicians, security and defence personnel.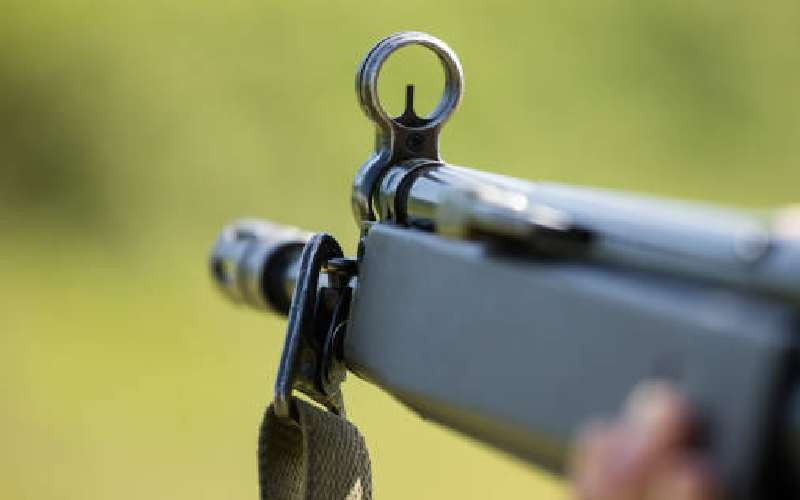 They also demanded that the Judiciary establishes a court designed to settle violence meted out to women pre, during and post-elections.
Director of Kenya Female Advocacy Organisation Esther Okech said that women have continued to go through verbal and physical harassment in the public transport bus parks, particularly at night.
She has called out to the necessary authorities to ensure that these issues are addressed in good time to prevent the circle.
"These issues are sometimes viewed as minor but end up affecting the victims who most times have to deal with the aftermath of the inhuman acts done to them by men in the public transport sector," she said.
Human rights defender Boniface Akach termed the developments as worrying and claimed they have rescued several victims, especially at the bus park.
He is among the group of people who rescued Auma. Akach says the bus park survivor is in need of legal representation as she pursues justice.
In a recent meeting held in Kisumu to discuss rise in GBV cases in Busia, stakeholders explored ways to come up with a policy to address the worrying trend.
The stakeholders said children are the most affected when gender-based violence happens at home because they are either witnessing or experiencing it first-hand.
They also warned on the misconception that only girls and women suffering from gender violations and highlighted the increase of violations on boys.
In Busia child neglect tops list of violence on children at 47 per cent, followed by cases of abuse like sexual violence and defilement. About 21 per cent of teenage pregnancies were also reported from the county while violence against women was at 17 per cent.
The policy, once drafted, will protect children, vulnerable groups and women.
Equality Now child protection expert Jean Paul Murunga said Busia, even before Covid-19 pandemic, had the highest cases of abuse.
He said Busia recorded 21 per cent in cases of rape compared to 12 per cent at the national level.
[Additional reporting by Sharon Owino and Olivia Odhiambo]
Related Topics