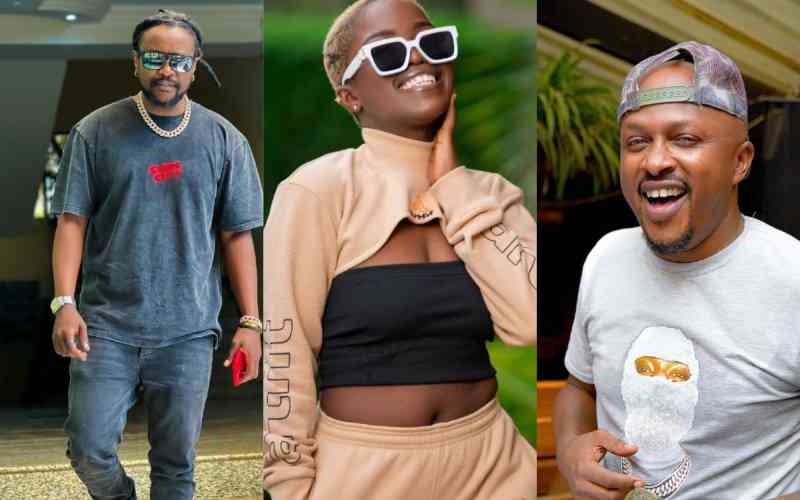 The stage is set. The crowd is waiting. The reason for their expectance at that particular hour is locked backstage. Soaking in the moment as the MC charges up the crowd, our star, surrounded by just a handful, closes his eyes and focuses on what is about to happen.
In his most recent song, Showman, Nyashinski captures it in wax, singing "The showman said, come see me live on stage, the night will be amazing, one you'll never forget' in his signature melodies, a retro-nostalgic hook that can live on.
In the video, you see the artiste surrounded by close friends, including Klepto's Collo, singer-cum-sound engineer-cum pianist Cedo and rapper UB. At one point, they hurdle together for what looks like a prayer.
"Nyashinski likes only a few people around him when he is set to perform", says his one-time manager Fakii Liwali on the podcast, Cleaning The Airwaves.
He explains the Malaika star is known to 'chase' everyone out, including the sound engineer, before he records, and is generally a cool person who prefers his space.
Seeing him on stage, especially on his Shin City Tour, you won't believe it. He commands an enraptured crowd.
Rituals before big performances have been with us even before the Roman warriors made a name in colosseums. From as early as the times of Vikings, men have always found ways to charge their systems up for what they considered a life-or-death fate with the gods. From sportsmen taking a nap before a big game to public speakers counting their heartbeats before an outstanding speech, rituals have been here with us.
"I have witnessed very weird practices that some creatives perform before they hit the stage. Some say words of spells to some necklaces filled with shells; actually, this is a true story from one of my friends and when I enquired what they were up to, they said they were praying for good reception," says rapper Gkon. But for him, what makes his performances superb is a word of prayer.
"I have to take a 30-minute shower, in the dark!" says DNA of Banjuka fame. "But before that, I have to have a full hour of sleep. I do not know how it started, but that is my ritual."
According to DNA, the whole process gives him clarity of mind, and since it has always worked, he sticks to it. "Inawork. Gives me so much peace."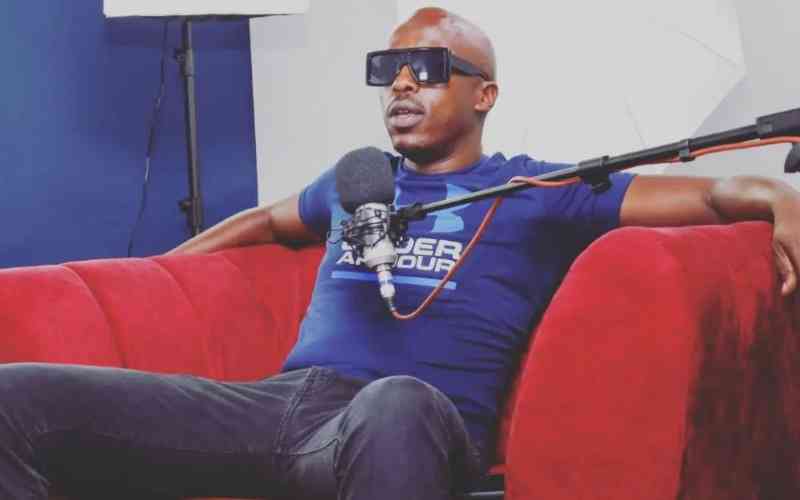 On the other end of the block, Shrapgods AD Family is a close-knit unit who are never afraid of showcasing its bromance.
They have altogether brought Shrap to life and charmingly command the sector, but before they hit the stage, "We chant Hare Krishna mantra then gaslight ourselves motivating each other. We then light up a joint and get ready for the stage and we eventually bring our A game," says Musau Mumo, ADF manager.
HR the Messenger, one of the supreme leaders of new school hip hop, has a different approach. He has to find it in him to go get it.
"Before I hit the stage, I sort of double inhale through the nose and exhale through the mouth," said the rapper, who has just released a nine-song joint EP with Sewersydaa titled Nocturnals.
"I say a few mantras, you know, gas myself up kabisa as the baddest performer out here, which I believe I am then go kill it, man. Like najichocha to the fullest."
I have attended a hip-hop event at the Sarakasi Dome in Ngara, and if anything I witnessed there is anything to go by, then most performers are far from sober by the time they hit the stage.
At the back of the dome, away from the hip-hop heads waiting for the next performer, the artistes were relaxed, puffing away and chatting about anything else other than what had brought them there.
"Kishada lazima. Shash calms me down," confesses a veteran rapper who has since quit alcohol. "We love the crowd, the energy, the rap game, but sometimes, nerves can throw you off. You have to be mentally calm, or super excited to perform."
Interestingly, weed is not the high of choice for all rappers. HR does not smoke, regularly rapping about it all the time, "Mrasta haivangi shada."
Gospel artiste Hope Kid gets a high from tea.
"I have to do two cups of tea before I hit the stage, and one more after I leave the stage," said the artiste who is the face of Autism Lights, an organisation working towards creating awareness while enhancing the quality of life for children and families affected by the condition.
"Ni kama waliniroga. I want my tea, especially with ginger."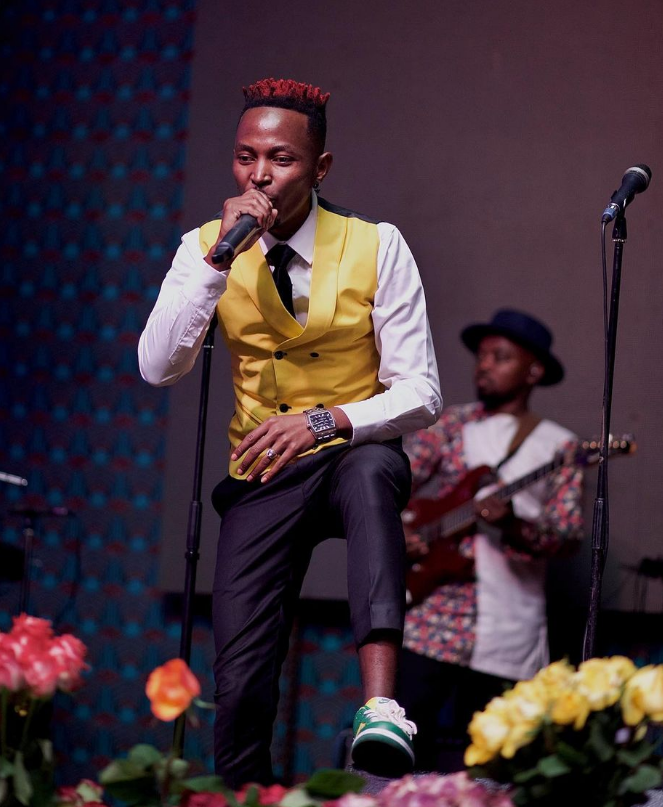 Pre-show routines create a sense of calm and focus and celebrated disc jockey, Crème de la Crème agrees with this. Before he charms his crowd with his magical fingers on the decks, he also has some tricks up his sleeves.
He loves his peace before any set and this has seen him practice yoga as well as hand signs called mudras.
A mudra is a symbolic or ritual gesture or pose in Hinduism, Jainism and Buddhism. While some mudras involve the entire body, most are performed with the hands and fingers.
"Different hand mudras serve different purposes. I balance my body chakra and draw power and the mind's focus by controlling my breathing and doing the mudras for 20 minutes," he said.
What follows next is that an hour into the set he chases everyone away from his hotel room just so that he can have his own time. "I love my silence at this time," he said.
For Beryl Owano, her secret is simply in three shots of whiskey.
"We usually say a short prayer with my team before downing three shots to open up my vocal cords before I meditate alone," she says.
Brandy Maina has always been having an outstanding performance. Her moves, vocals and energy is something that would keep fans waiting for more of her electrifying performance.
"I eat heavy breakfast and seclude myself. Then, I go through the set mentally, get a mirror, look at myself and hype myself. I always have hot water with lemon and honey. I then pray alone, then get my team and we pray together. Then I keep quiet till call time to secure my vocals. I avoid shouting before my set."
While some opt for liquids, drugs, showers and prayers, others prefer to stay away from food.
Singer Cara Feral explains that for both performances and recording sessions, her rituals are the same.
"I do not eat anything. At all. At most, I will just have a sip of water, or chew a gum relax," said the Over and Over singer. "I also have to say a prayer."
The singer, who has taken time off the music, says that nervousness is natural for most performers.
"Before I hit the stage I do a few vocal warmups, I say a few affirmations 'I am the best, I am a beast and there is no one like me'. It helps build confidence; then I look up and tell the heavens thank you for the talent then I hit the stage. The rest is history," said rapper Veryl Mkali Wao.
Rituals have been used to beat nervousness, create a calm environment, or find a zen zone before a chaotic experience.
Celebrated and flashy pugilist Floyd Mayweather Jnr has been known to switch off by watching other sporting events.
He will lie on a couch in his room and watch endless ESPN minutes before a scheduled 12-round bout.
Depending on how you look at it, some of the rituals border on superstitious beliefs, especially for sportspeople who live for winning.
Rafael Nadal has been known to adjust his kit in a certain way, besides always being the first to jump during a coin toss. The Spanish star tucks his hair before every point.
The legendary Michael Jordan once wore his University of North Carolina shorts underneath his Chicago Bulls uniform for every game for luck.
And recently retired tennis star Serena Williams bounces the ball exactly five terms before her first serve, and twice before the second.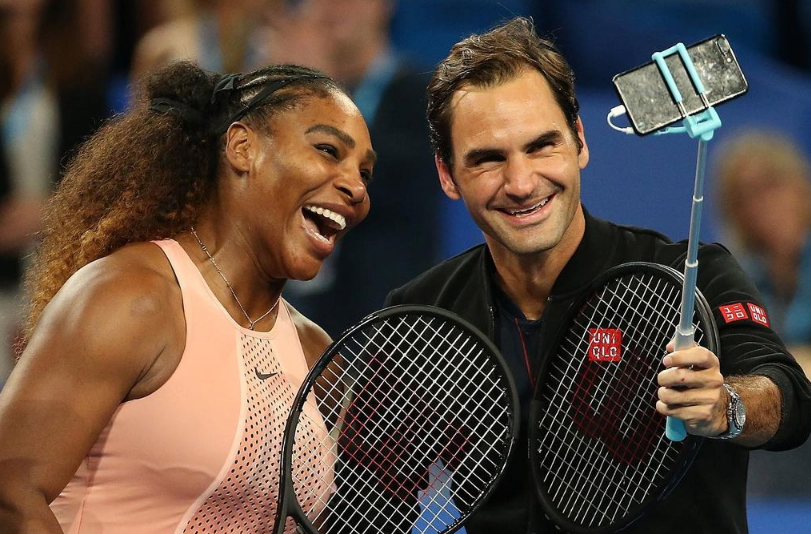 Others, especially professional football players, are known to stick to an exact diet before matches, while some take a self-imposed sex ban, like Zlatan Ibrahimovic.
Chelsea legend John Terry's rituals were flexible, but some of his routines remained the same, like sitting on the same seat in the team bus every time or using the same urinals.
"I am superstitious and, for me, if we win a game then I add it onto my next superstition," he said.
Related Topics