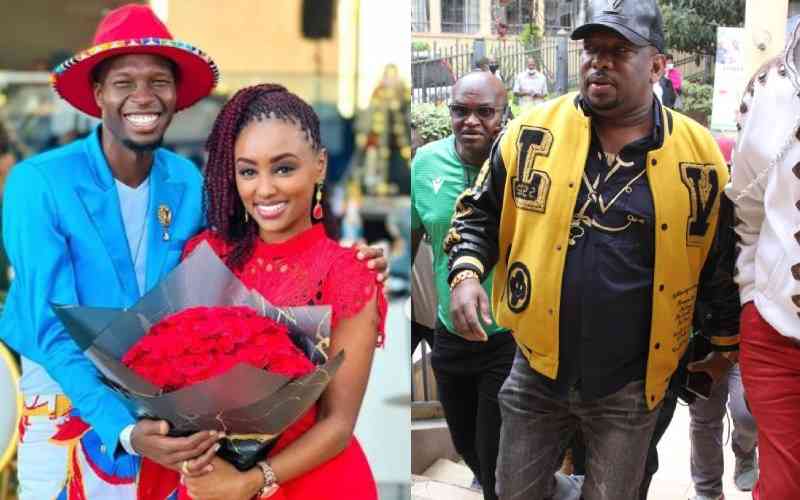 Marini Naturals CEO Michelle Ntalami has taken to social media to address claims by former Nairobi Governor Mike Sonko that she was romantically involved with slain LGBTQ activist Edwin Chiloba.
Michelle's reaction came after the politician shared on his social media that the Marini Naturals CEO and Edwin were an item, a claim the entrepreneur strongly denied.
"Kumbe the late Edwin Chiloba had an affair with @michelle.ntalami na walikuwa na mapenzi moto moto hadi jana Michelle had to pen down a beautiful tribute to the late Edwin Chiloba recalling the first time they met and the beautiful moments they shared. Rest in Peace Edwin," wrote Sonko.
Responding to the post, Michelle began by cautioning the former Governor against peddling rumours, adding that Edwin was not attracted to her.
The social media influencer went on to plead with Sonko to allow authorities to do their job and let her friend Edwin rest in peace.
"With all due respect Sir, please write/ speak only the things you are certain of. The late Edwin Chiloba and I were friends. If you understood the dynamics you would know that a feminine woman like me would be the last person he'd be attracted to. This is a sensitive matter, stop propagating lies. Let the DCI do their job and let Edwin rest. I've always held you in high regard. I believe you are above this, thank you," she wrote.
According to Michelle, Edwin was a close friend of hers who was always there to support her.
In her tribute, she described the deceased as an ambitious person who always spread love.
"Thank you for everything Edwin. Your friendship. Your unwavering support to me and @marini.naturals. Your genuine hearty smile. Your constant comments and reposts of love. For holding me down when I was down. For what you stood for; love, truth, laughter, kindness, authenticity, empathy, style. Above all, thank you for your LOVE. You will always be missing from me. The love you embody will lift your name forever," wrote Michelle.
View this post on Instagram
Related Topics