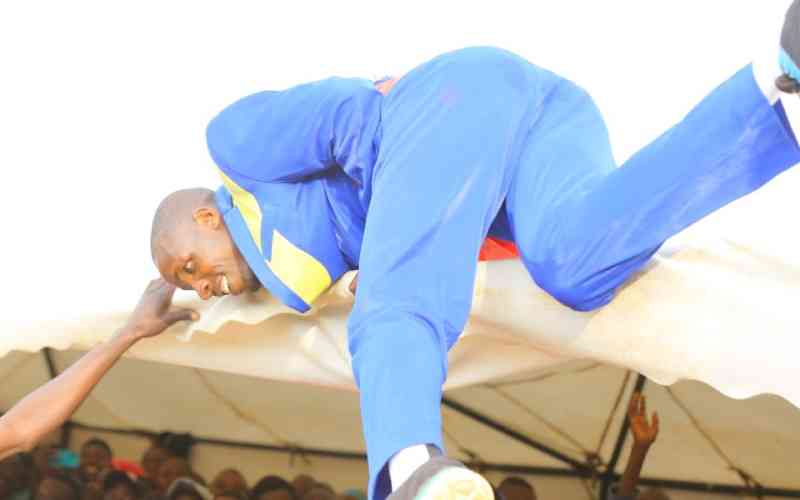 Christopher Mosioma alias Embarambamba is back. The entertainer, who has made his name through theatrics, perceived by some as dangerous, is at it again.
During a Cultural Day in Nyaribari Chache, Kisii County, Embarambamba was eager to entertain the crowd and he did not disappoint, never mind the threat he posed to the audience and himself.
Clad in a blue suit and an orange shirt, the entertainer stood out, but he felt the need to do more.
He jumped onto a tent where guests were seated and rested at the top, oblivious of the risks involved.
He quickly came down and charged towards the crowd before tossing himself like a high-jumper, landing on some of the footballers, though others were swift enough to get out of the way.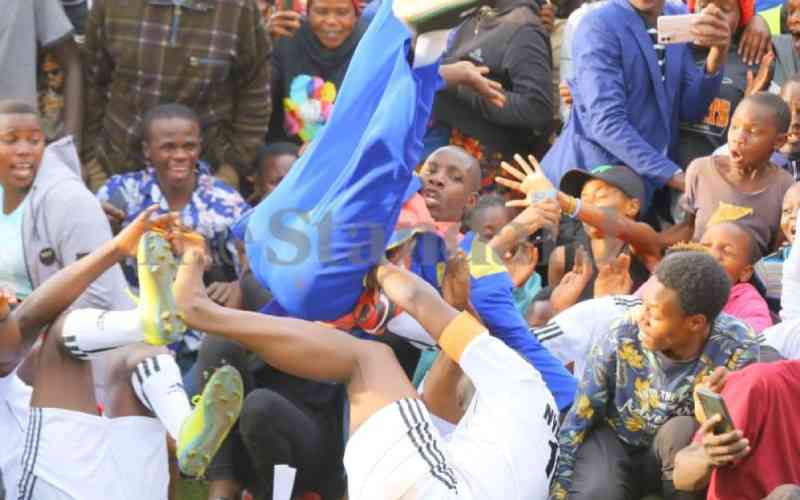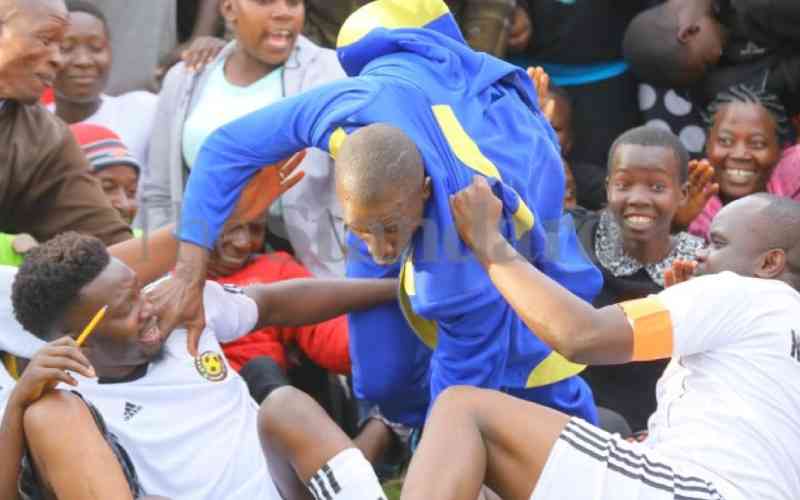 Embarambamba is loved by some but detested by others. The king of theatrics goes over and beyond to entertain and has often trended for the wrong reasons.
In 2021, the then KFCB CEO Ezekiel Mutua lashed out at him after the entertainer was filmed in a rather awkward situation with a female reveler.
Also read: Embarambamba on viral video; Even Jesus dined with sinners
Through a video on his YouTube channel, the artiste said he had gone to an entertainment joint along Thika Road and asked Kenyans to understand the context of the song that was playing in the background before judging him.
"The song I was dancing to basically talks about how people engage in worldly pleasures and forget God. It is a Kisii song.
"Jesus came to the world for sinners, not the righteous. That is why He freely dined with sinners, to teach them about the kingdom of God," he said.
Adding: "You cannot tell me to avoid nightclubs, discotheques and political rallies yet they are part of us. We are on earth to follow Christ's teachings."
Also read: Ezekiel Mutua offers help to Embarambamba
Mutua, however, did not budge, warning Embarambamba that he had crossed the line. Many other netizens agreed that the entertainer needed to be tamed before heading down a path of self-destruction in the name of appeasing fans.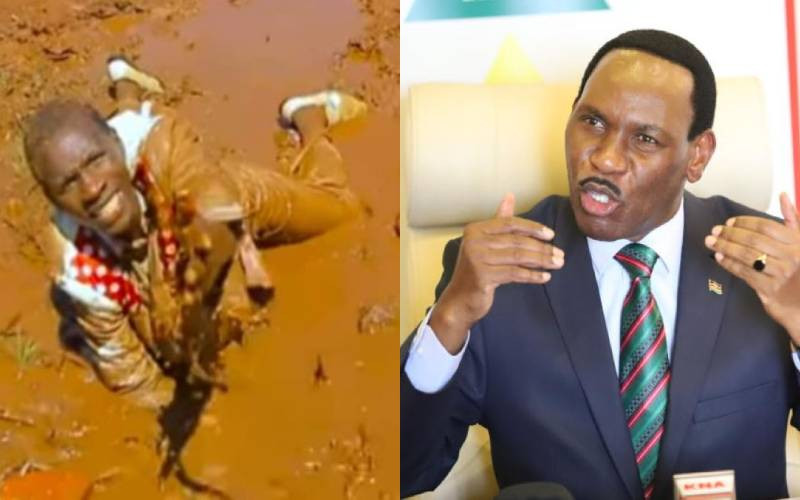 Related Topics