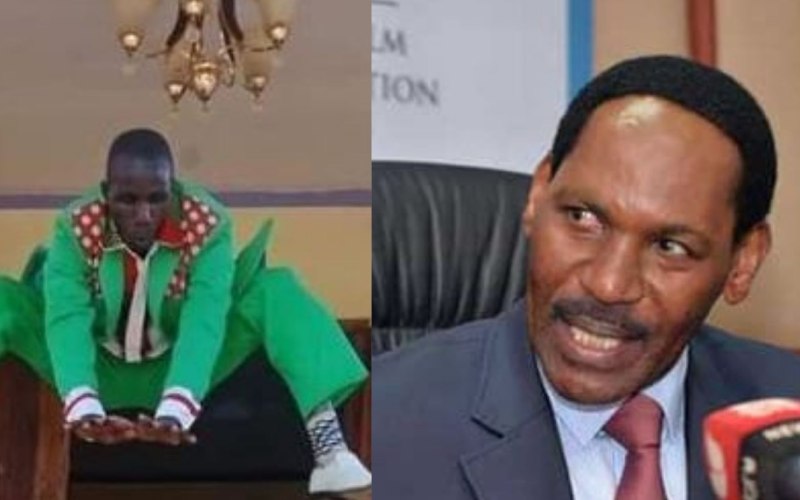 Kenya Film Classification Board (KFCB) CEO Ezekiel Mutua on Friday offered to help Chris Mosioma aka Embarambamba. Through a tweet, Mutua said his attention had been drawn to the artiste's theatrics which he described as embarrassing.
"Embarambamba on the Trend on NTV, says his theatrics are because of poverty. He's asking for help. Bro come, let's talk. You don't have to do this madness for likes on social media.
"Come let's find a way out. You sound ok, but ur theatrics are embarrassing & must be moderated!" said Mutua.
On his part, Embarambamba said he opted to do gospel music differently by incorporating theatrics. He went ahead to thank his wife for standing by him, saying she is the one who washes his muddy clothes after performances. He also urged Mutua to support him instead of critiquing his work.
"There are some people who do not understand what I do…I wish Mutua would have contributed something to boost my work and support my talent.
"I am doing this because of poverty though I also want to praise God's name," he said during a TV interview.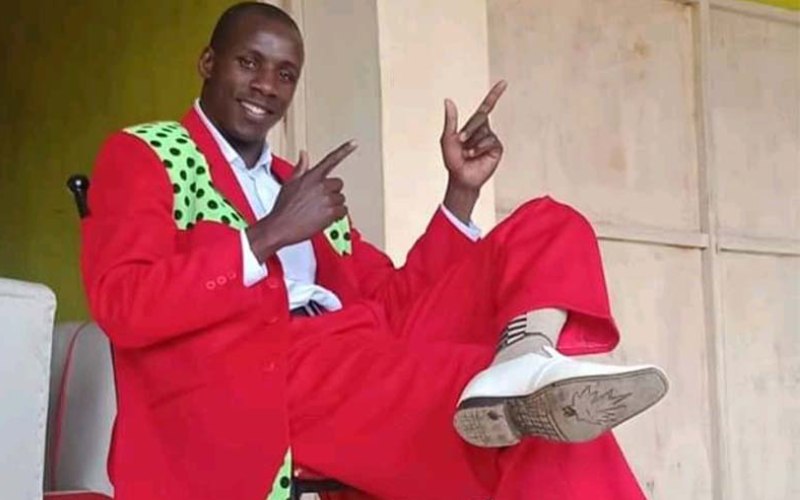 Earlier this week, Mutua raised concerns over Embarambamba's safety following his blood-curdling stunts often witnessed in his music videos.
According to Dr. Mutua, Embarambamba should keenly consider changing his performance tactics as he is a danger to himself and his fans who might try to copy him. Airing his concerns via Twitter, Dr. Mutua questioned whether the fast-rising vernacular singer was in his right mind. He stated that it was humanly impossible for an individual to perform such spine-chilling acts for long as it might end up in tragedy.
"Why do I feel like Embarambamba is a danger to himself and that his fans could be cheering him to self-destruction? Is this style sustainable? Is it even sane? Unless he's superhuman, this guy will hurt himself. Someone, please stop him!" he wrote.
Related Topics