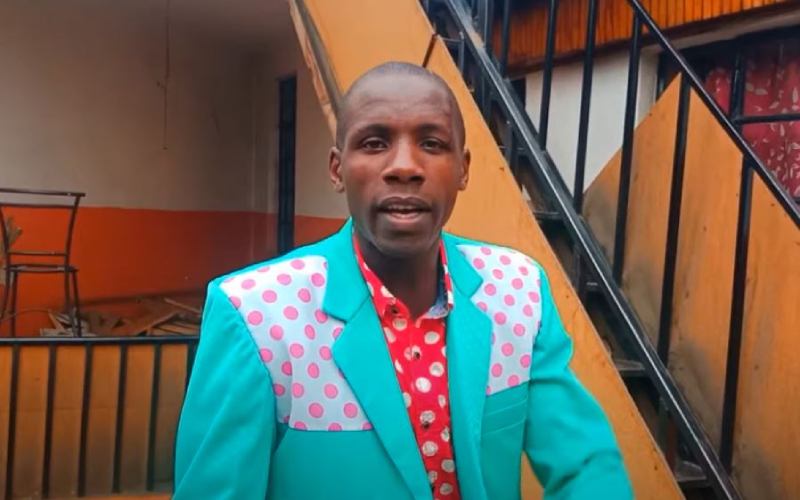 Gospel singer Chris Mosoima Embarambamba on Tuesday responded after getting a bashing from netizens over an embarrassing video of himself and a female reveler.
Through a video on his YouTube channel, the artiste said he had gone to an entertainment joint along Thika Road and asked Kenyans to understand the context of the song that was playing in the background before judging him.
"The song I was dancing to basically talks about how people engage in worldly pleasures and forget God. It is a Kisii song.
"Jesus came to the world for sinners, not the righteous. That is why He freely dined with sinners, to teach them about the kingdom of God," he said.
Adding: "You cannot tell me to avoid nightclubs, discotheques and political rallies yet they are part of us. We are on earth to follow Christ's teachings."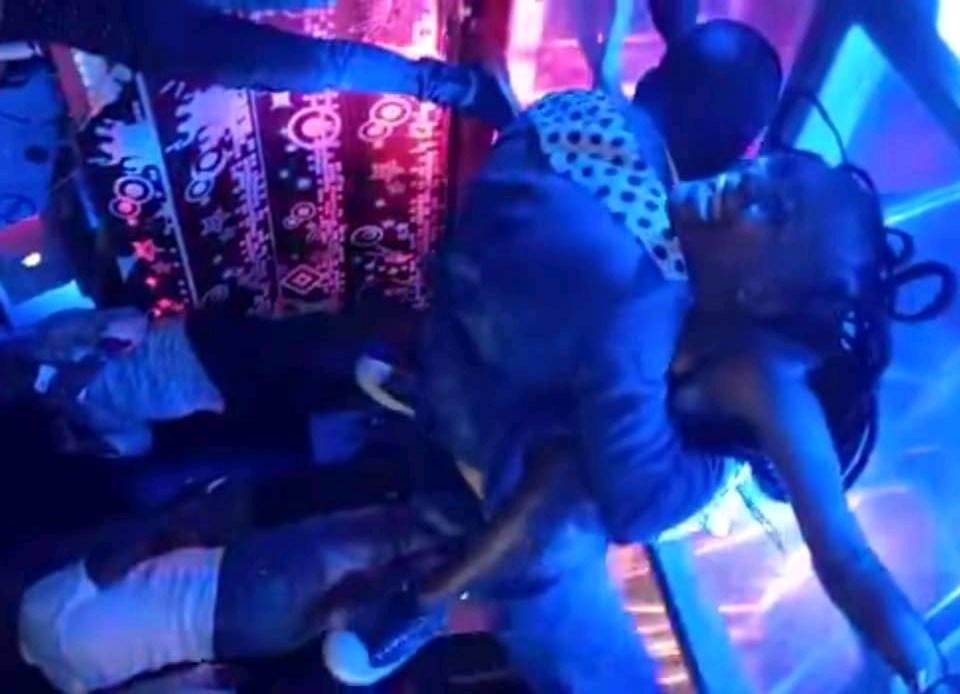 This comes just hours after netizens castigated him for hiding behind the gospel veil while promoting worldly pleasures.
KFCB CEO Ezekiel Mutua also warned Embarambamba after the raunchy video saying there will be consequences.
"Embarambamba, that's gross! You have crossed the line and there are consequences!" wrote Mutua.
The video elicited mixed reactions on social media, as netizens opined that the Bend this way singer was hanging between stardom and self-destruction.
Earlier this year, Embarambamba's antics prompted the launch of a petition calling for him to be barred from performing such stunts.
The petition addressed to the CS Ministry of Health, Kenya Mental Health Board, Kenya Psychiatrists Association, Kenya Film Classification Board (KFCB), Kisii Council of Elders among other bodies said that the singer's antics might prove harmful not only to himself but also to fans.
"Nguzo Africa on behalf of concerned Kenyans hereby petition the above-mentioned institutions to urgently stop the Kisii artist "Embarambamba" whose official names are Chris Mosioma from performing peculiar stunts that may affect his safety, followers and the environment," the petition read in part.
The petition further put to question the singer's mental state and called for authorities to conduct a mental evaluation on him.
"We are concerned that despite the artist's confessions that he gets overwhelmed with "Holy Spirit" when he performs, none of the concerned institutions has taken action to assess his state of mental health."
Here is the video of Embarambamba explaining himself:
Related Topics