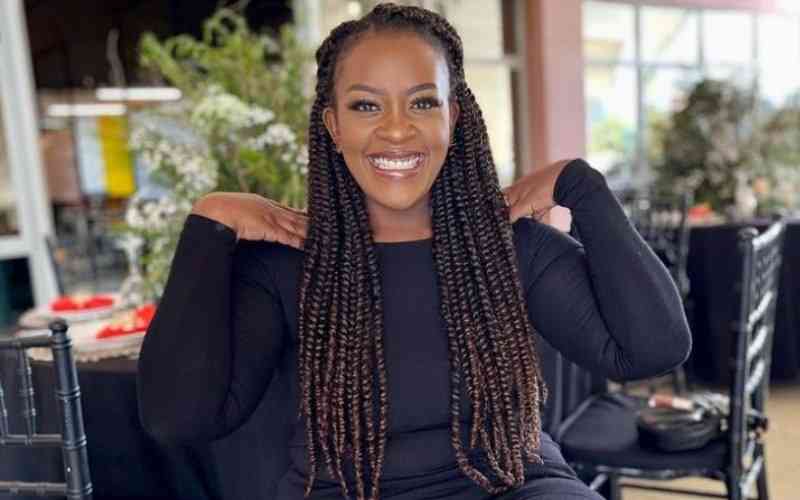 Popular content creator Murugi Munyi, previously known as Yummy Mummy, has opened up on a vital lesson she has learnt in her six years of marriage.
Responding to a social media post where a lady claimed she had filed for divorce after finding out her husband hid the fact that he was married with three children, Murugi stated that marriage is not what people see on the outside.
She said that relationships are complex and couples often devise ways of solving conflict that work best for them.
"I have been married six years and one of the lessons I have learnt is that there are very many nuances and complexities in each person's marriage that only the people in the marriage know about.
"That there are things that seen externally, they may look like they are one way but are actually another way and there are some factors we can't know," she said.
Narrating her experience, the mother of three said that she once dated a man who lied about his age and refused to budge.
"I once dated this man for a pretty long time but about five or six months in I met his mom and I realized he had lied about his age, which I think was so weird because it was like a difference of two years. I was I think 23 at the time and he was maybe 24 or 25 but he had said he was 28 which I couldn't understand. I couldn't get what the relevance was for lying about his age. To make it worse even after I found out about his age and confronted him, he still kept lying which is so weird because I was like, is this guy a pathological liar?" she questioned.
Although she didn't break up with him for lying, Murugi explained that many people have shied away from ending their marriages due to fear of going against Bible teachings, which according to her, were doctrines meant for a particular time and context.
"I personally think that there are some things that are written in the Bible that were contextually specific and relevant for that time. For example, there is somewhere in the Bible that says that you should not put any markings on your body and some people use it to say if you have many piercings you are not going to heaven or if you have tattoos you are not going to heaven. I don't think that is true.
"I think that was relevant in that particular context because of the times they were living in. Also, you can't tell me that someone can be in a house with someone who is beating you every day, harming you or threatening to kill you and you tell me that if I decide to leave this man or if I decide to divorce him, that means I'm no longer a Christian or I'll be sinning," she said.
Related Topics