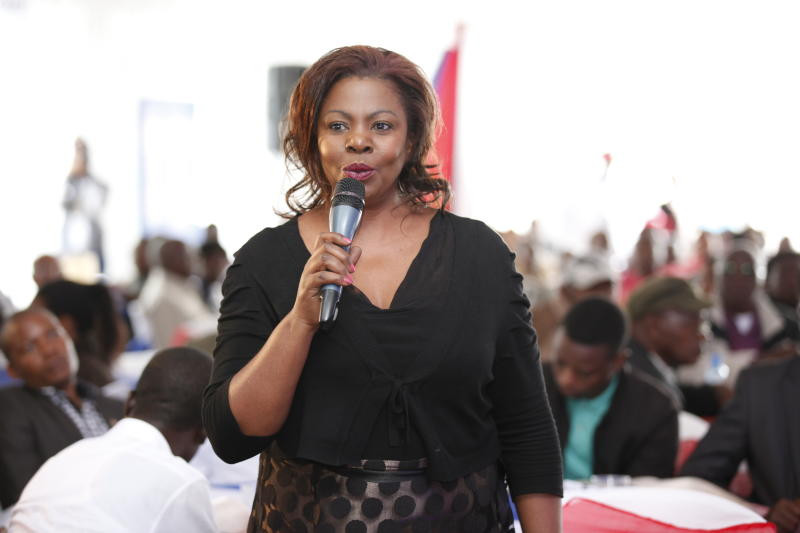 Were it not for her friends in the media who went public about her cervical cancer diagnosis, Catherine Kasavuli prefers to carry out her craft in a quiet demeanour. True, she has been a TV personality for decades, but her comportment over those years has been one of grace and humility. It took her boss, Samuel Maina, at the Kenya Broadcasting Corporation to break the news of her illness which spread through the media fraternity like a wildfire.
"Dear friends, colleagues and well-wishers. Our dear colleague Catherine Kasavuli is hospitalized at the KNH Private Wing after being diagnosed with cervical cancer," wrote Maina. "For those who can, she needs blood transfusion urgently. Your prayers and moral support will be very welcome."
True Nairobi girl
Kasavuli is a true Nairobian; raised in Nairobi West and schooled in Ngara Girls School, yet unlike many who have elevated egos after clinching a few prominent gigs, she kept it low. And perhaps that lack of presumptuousness may explain how she came to become one of the most beloved Kenyan public figures.
It was her uncle who heard her read the Bible and hinted to her to try her voice in broadcasting. She did, starting with a continuity announcer at the national broadcaster, then known as the Voice of Kenya at a modest salary of Sh1,500.
That was in 1980, and the girl who was not even out of her teens began a career that saw her join television in 1985. Five years later, the first female anchor would also become the first anchor to host a live broadcast at the newly-minted, privately-owned station, KTN.
Quiet person despite her fame
Her boss at KBC, Samuel Maina, says he knows little of her social life, describing her as a quiet person despite her fame as a pioneer female anchor.
"Catherine is a very quiet person so I don't know much about her social life, which, in any case is personal. Of course, being quiet has its own advantages or disadvantages. But those of us who work with her know she handles her work presentations to the best of her ability," says Maina.
It is interesting that despite her quiet disposition, Kasavuli's reputation as a role model for young girls aspiring for a career in the media proceeds her.
"Imagine I have never met her in person but watching her on TV feels like an in-person meeting. My friends tell me she has a reputation for being gentle with people and being a good trainer," says Gladys Kamau*, a public relations practitioner who grew up watching Kasavuli.
Cervical cancer is among the cancers that inflict women. It is so-called since it starts within the cells of the cervix.
According to the Centre for Disease Control and Prevention (CDC) "all women are at risk for cervical cancer. It occurs most often in women over age 30". It also adds that when the cancer is found early, "it is highly treatable and associated with long survival and good quality of life."
The Nairobian joins Kenyans in wishing the trail-blazing Kasavuli a speedy recovery.
Related Topics