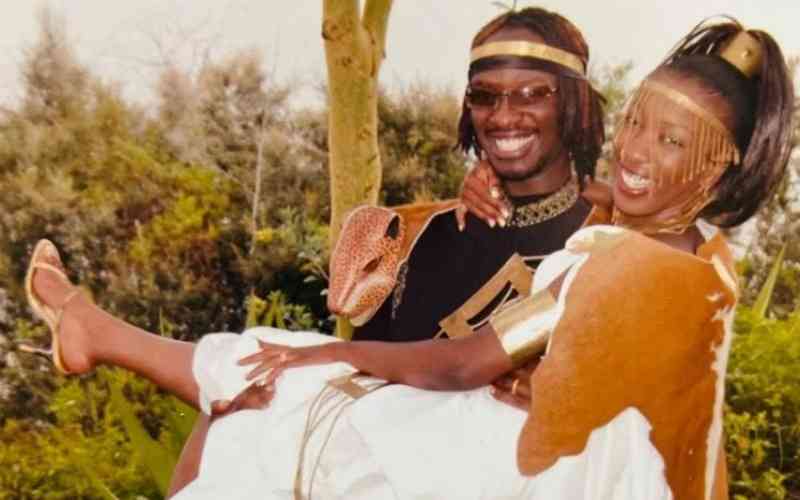 Celebrity couple Nameless and Wahu Kagwi on Saturday celebrated their 17th wedding anniversary.
Through a post on Instagram, Wahu recalled how people wrote them off during their early days in marriage due to the nature of the entertainment industry but they have remained steadfast.
"September 10th 2005 I got married to my boyfriend of 8 years. A popular gazetti said we wouldn't last more than 2 years....well.....17 years later Bado tuko!!
"Happy anniversary @namelesskenya .... Mimi ndio niko…blessed to walk this life with you," she wrote.
On his part, Nameless showered Wahu with love and shared a throwback photo to depict how far they have come.
"Happy Anniversary Babe! 17 years today since we said " I DO!" and 25 years since our first date! And you still the ONE! Just alittle heavier!! Thank you for taking this journey of life with me!"
In a previous interview, Nameless acknowledged that they face challenges just like any other couple but over time they have understood each other, anchoring their marriage success on friendship.
Having started dating during their early 20s, the couple walked through their respective musical journeys together and have mastered patience.
"We are best friends. We have been through a lot together because we met in our early 20s. Having walked this journey together, we have a deeper understanding of each other," said Nameless.
Interestingly, they still recall their first date, 25 years later, and the simplicity that made it more special.
"The date was actually interesting. There were no mobile phones then and you had to plan to meet and hope you don't get bounced. There was no other way of reaching each other unless you met at the exact spot you had agreed to. I remember how Wahu came one hour late.
"I had to patiently wait not knowing if she had changed her mind or if she had gotten into trouble. I didn't have much besides the cash I had for our chips (snacks) and I was forced to drink a lot of tap water to keep busy as I waited," said the Letigo crooner.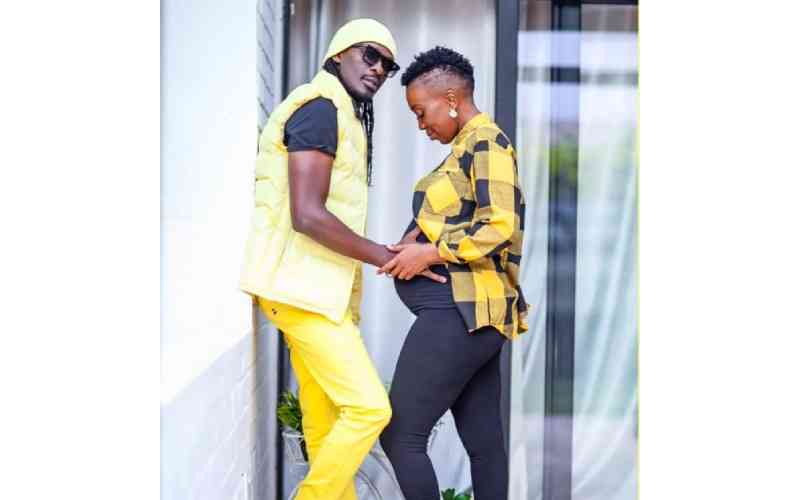 Reflecting on the moments that have defined her life, marriage to Nameless and motherhood, Wahu pointed out that they were honest with each other and did not complicate their relationship.
"Courtship was honest fun. Nameless and I were young, happy and good to go. Besides, we were carefree. We were simple and did not complicate things besides enjoying each other's company, no matter what," reflected Wahu with a chuckle.
"I have fond memories of the wedding day especially the sight of the arrival of the bride on the boat and the great performances from our friends; Eric Wainaina, Mercy Myra and Amani at the church. Wyre dedicated a song to Wahu at the reception and that night we had the Kleptomaniax, CMB Prezzo, Bamboo and Fundi Frank join the party.
Then there was Redykyulass who made a surprise entrance during the reception making the highlight for us and the guests," said the Deadly hitmaker as he opened up about their exquisite lake-front wedding in Naivasha.
The power couple admits that balance between their celebrity and private life has not been easy.
Describing it as a continuous learning process, the lovebirds say that they take time to define what's important to them and to agree on what encompasses quality of life. They are expecting their third child.
Related Topics