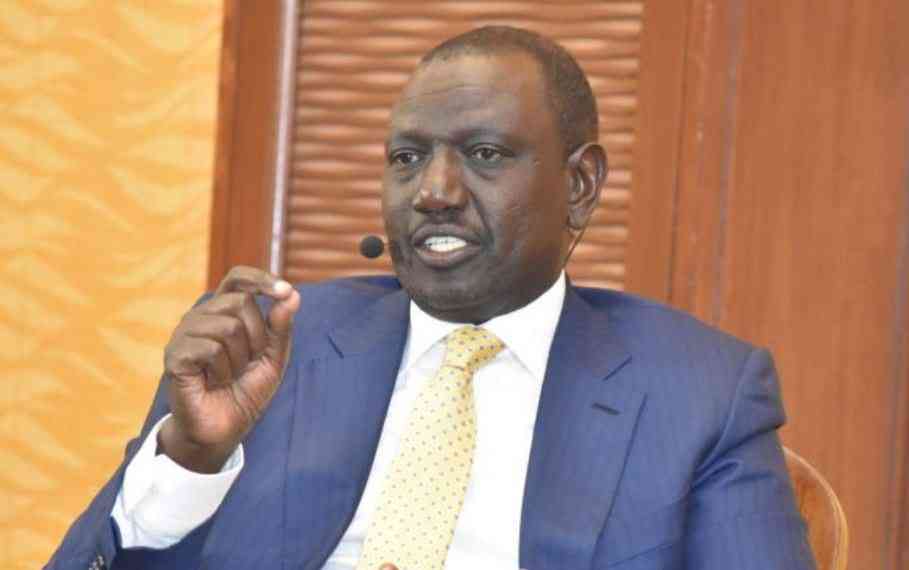 President-elect William Ruto has said that his administration will focus on tackling pressing issues that are currently facing Kenyans. Speaking in an interview with CNN's Christiane Amanpour about LGBTQ+ rights in Kenya, Ruto said that he respects what everybody believes in and for who they are.
"I am very clear that we respect everybody and what they believe in, but we also have what we believe in and we expect to be respected for what we believe in," he said in part.
However, he said when Kenyans are ready to address lesbian, gay, bisexual and transgender (LGBTQ+) rights, they will make a choice.
"We do not want to create a mountain out of a molehill...When it becomes a big issue for the people of Kenya, the people of Kenya will make a choice," he added.
Throughout his campaign period, Ruto made it clear that as a Christian, he was against homosexuality and the vices condemned in the Bible. However, as a public servant, it is his duty to honor and uphold the Constitution and the law of the land.
"My position as a Christian is that Bible teaches us against homosexuality and related matters, that is me as William Ruto. Whatever is within the Constitution, and the law, I'll respect. So long as everybody is operating within the law, and within what is permissible within the Constitution, they have nothing to fear because we are a nation governed by the rule of law," he stated.
His sentiments come just a few months after Founder and CEO of Bold Network Africa, Makena Njeri, said that when she came out as gay, she felt judged and unwanted and thus the reason she stopped going to church.
"I have said this so many times, I am a Christian, I love going to church, but I stopped going to church the moment I came out. Because Immediately I walked into church and I did not feel safe anymore. From the priest, to the women, to the choir, the people seated next to me, they were just like, 'what are you doing in church and we watched your Ted Talk two days ago?'" she said.
In 2019, the High Court of Kenya dismissed a petition to overturn a law criminalising same-sex relationships on the grounds that it "would contradict the provisions of article 45 sub-article 2", which defines marriage as a union between persons of the opposite sex.
Related Topics